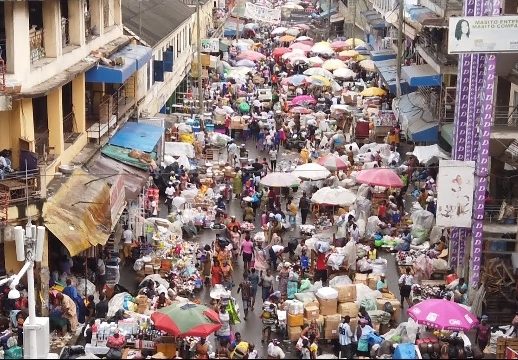 The Greater Accra Region is now Ghana's most populous region, according to the provisional figures of the 2021 Population and Housing Census.
The region that hosts the national capital now has a population of 5,446,237, about 13,000 more than the Ashanti Region's 4,432,485.
Ashanti has, for five decades, been the most populous in Ghana.
Together, Greater Accra and Ashanti have a total population of 10,878,722, which is about one-third of the total national population of 30.8 million.
Per the census figures, out of some 10.7 million structures counted, about 20% of them were metal containers, kiosks, and wooden structures.
According to the figures, women outnumbered men.
Some 8,345,414 households were enumerated.
They had an average size of 3.6 persons.
Below are the regional population figures:
Ahafo – 564,536
Savanna – 649,627
North East – 658, 903
Oti – 747, 227
Western North – 880,855
Upper West – 904,695
Bono East – 1,203,306
Bono – 1,208,968
Upper East – 1, 301,221
Volta – 1,649,523
Western – 2, 057,225
Northern – 2,310,943
Central – 2,859,821
Eastern – 2, 917,039
Ashanti – 5,432,485
Greater Accra – 5,446,237
Source: Classfmonline.com