GBfoods Celebrates 50 Years of Impactful Growth in Africa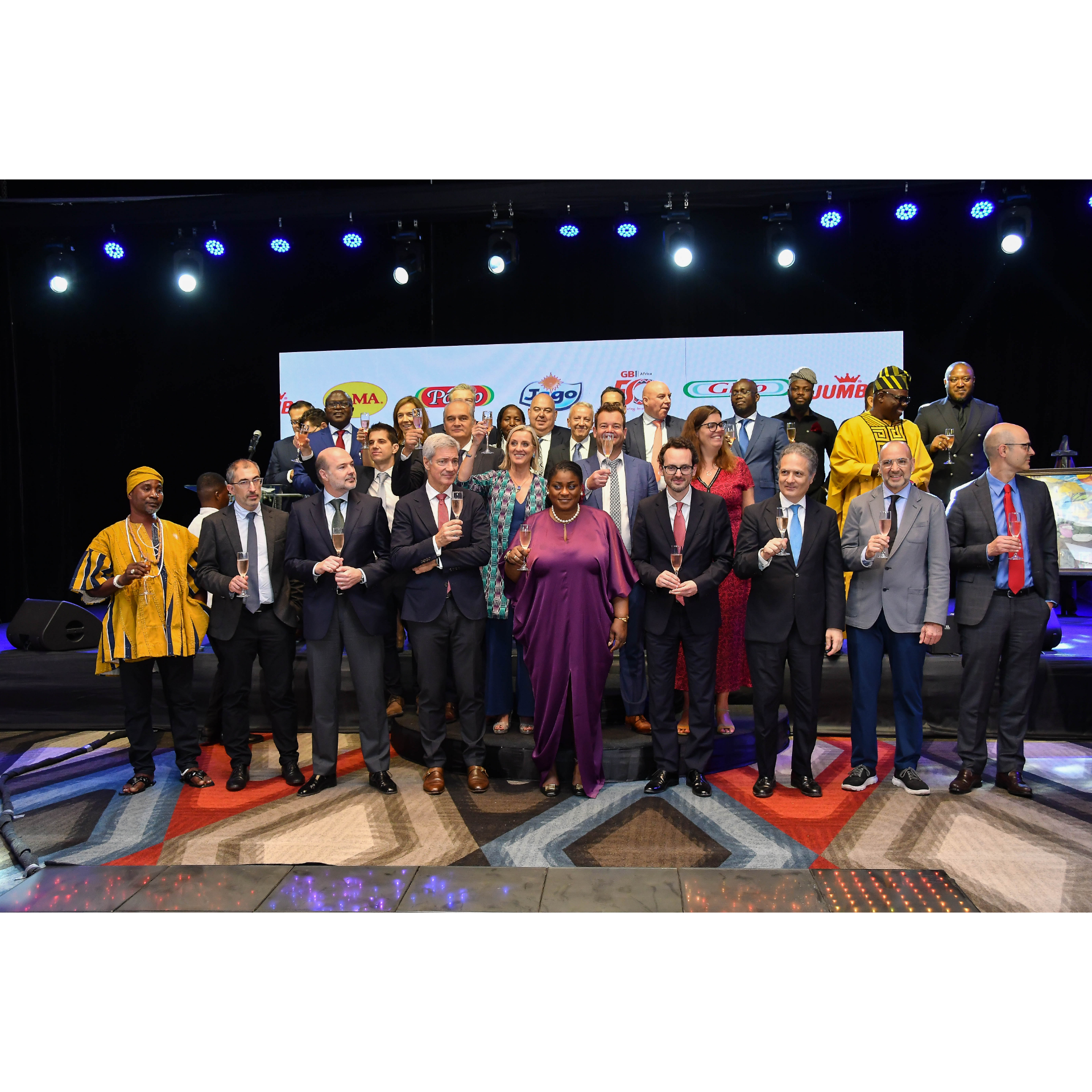 GBfoods, Africa' a major player in culinary solutions and producers of tasty, nutritious and healthy brands like Gino, Pomo, Bama, Jumbo, and Jago have marked a significant milestone with the celebration of their 50th anniversary in Africa.  
The celebration held in Accra showcased GBfoods deep-rooted commitment to the continent, its communities, and its sustainable growth.
In his welcome remarks, Vicenc Bosch, CEO Africa of GBfoods, noted that when GBfoods started operations in Africa, the goal was to establish more than just a business—it was about making a positive impact on the communities across the continent. Fifty years on, GBfoods has lived by this ethos by playing an impactful role in creating jobs, fostering growth, and uplifting lives in the continent.
As the brand looks onto the next fifty years, the CEO Africa highlighted the company's commitment to being the best place to work, emphasizing the importance of "doing the right things" for the development of the continent and achieving success.
"As we look into the next 50 years, we have extended our vision towards sustainability, with a particular emphasis on creating nutritious and healthful foods rooted in local flavors. We are dedicated to enhancing the availability of essential micronutrients and addressing childhood stunting, thereby contributing to a healthier future for African nations. In addition to our environmental efforts, we are actively reducing our carbon footprint, exemplified by the adoption of solar power in our Tema factory. We are also steadfast in our commitment to ensuring equitable treatment and development opportunities for communities and stakeholders" He added.
On his part, Ignasi Ricou, the global CEO at GBfoods stressed the importance of becoming more locally relevant and investing in backward integration. He said: "Throughout our journey, we've achieved numerous significant milestones, each contributing to our strong presence in Africa. Notably, a key achievement has been our commitment to sourcing more inputs locally. This effort is exemplified by our backward integration project focused on tomatoes, where we established the largest integrated tomato farm and fresh tomato processing factory on approximately 4,000 acres in Kebbi State, Nigeria. We've also initiated a similar venture in Ghana, in the Afram plains, aligning with a promise made to President Nana Akufo-Addo during the commissioning of our factory expansion earlier this year"
"Having proudly served for five decades, our unwavering faith in Africa assures us that we will continue to thrive in this dynamic continent for another half-century and beyond. We have complete confidence in the commitment of our shareholders, the strength of our dedicated team, the availability of essential resources, and the clarity of our vision, which will undoubtedly empower us to overcome any future challenges we may encounter in our African journey", he added.
As GBFoods celebrates its 50th anniversary, it is clear that the company's mission is far from over. The next fifty-years promises to be an even more impactful chapter in GBFoods' journey as it continues to create lasting prosperity and food security in Africa.