ECOWAS official shoots down Ablakwa's '50,000 troops needed' claims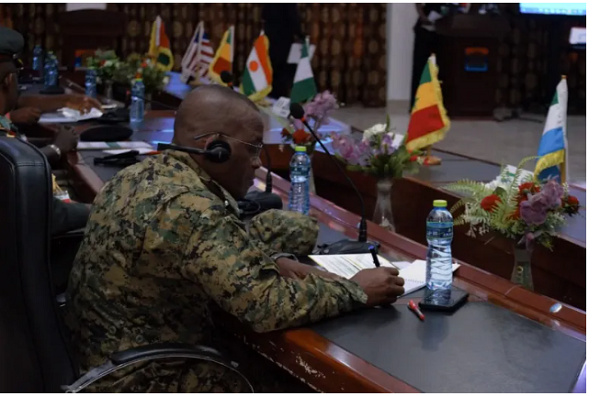 Abdel-Fatau Musah, the Commissioner of Political Affairs, Peace and Security of the ECOWAS, has diputed claims that the bloc needs 50,000 troops in Niger if they are to deploy men to oust the military junta.
He said Niger's military stands at 13,000 and it won't take 50,000 men to face them if ECOWAS decides to deploy its standby army to attempt to reinstate deposed president Mohamed Bazoum.
The issue of troop numbers was advanced by North Tongu MP, Samuel Okudzeto Ablakwa who cited reliable sources for his claims.
"That is speculation. We have our concrete figure but I won't disclose it. It is far far less than what is being said. Niger force strength is about 13,000.
"We don't need up to 50,000 troops to go and confront 13,000," he said on Newsfile on Saturday.
What Ablakwa said:
According to him, reliable sources have indicated that ECOWAS requires a substantial force of at least 50,000 troops to effectively counter the West African country.
Speaking on the August 19 edition of Newsfile on Joy FM, he said only four countries on the bloc were likely to contribute troops.
"If you really look at ECOWAS today, it's Nigeria, Ghana, Senegal and Ivory Coast. Nigeria is already stretched with Boko Haram. Tinubu [Nigeria's President] doesn't have support. Ivory Coast says they can do 1,000 [soldiers].
"Senegal, I know has received a juicy offer from America to send their troops to Haiti to support the American intervention there because Haiti is totally getting out of control. They are likely to accept that. We're left with Ghana, how are we going to get those numbers?" he claimed.
Meanwhile, two significant events happened in Niamey on Saturday, ECOWAS mediators led by former Nigeria head of state General Abdul Salaam Abubakar was received by the junta leader and the new Prime Minister as well as the ousted president Mohamed Bazoum.
At the Niamey stadium, a massive mobilization of civilians to support the army in case of ECOWAS military intervention also took place with thousands turning up to register.
Source: www.ghanaweb.com