Court orders Capital Bank to pay outstanding GH¢12 million by July 27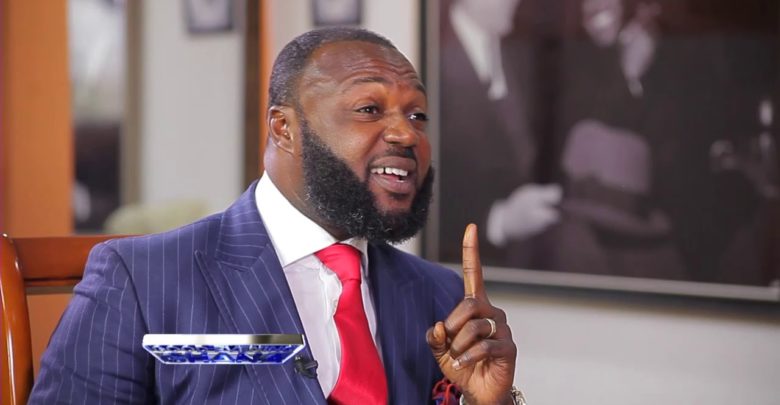 Convicted
William Ato Essien
, the founder of the defunct Capital Bank has been given at least up to July 27 to redeem his first instalment of GHc20 Million to the State.
It has emerged in Court on Tuesday, July 4, that Mr Ato Essien has so far paid GHc8 million of the GHc20 million leaving an outstanding balance of GHc12.
Essien last year entered into an agreement with the state under section 35 of the Courts Act and was asked to pay GHc60 million in three instalments of GHc20 million to the state.
But, records available since the deadline of the first instalment on April 28, he has only paid GHc8 million as at today July 4.
Before Justice Erich Kyei Baffour, a Justice of the Court of Appeal, sitting as an additional High Court judge, his lawyers represented by Baffour Gyau Bonsu Ashia request more time.
The Prosecution led by Deputy Attorney General Alfred Tuah Yeboah wondered how much more time he desired to pay despite not meeting the deadline.
Justice Kyei Baffour after listening to the parties urged Ato Essien to settle at least the balance of the outstanding GHc12 million by July 27.
The court said it will apply the sanctions should he fail to do so.
"The convict (Ato Essien) has only made GHc2 million payment since the last adjournment leaving an amount of GHc12 million that should have been redeemed at least by today (July 4.
"Based on the pleas of his counsel, I once again reluctantly give the convict one more opportunity to make payment.
"I will adjourn to July 27, 2023, for the amount of GHc12m to be paid by the convict," Justice Eric Kyei Baffour stated.
According to EIB network's Legal Affairs Correspondent, Murtala Inusah, the court turned a request from his counsel to move a Viva Voce argument to le his passport which is in the custody of the court to be released in other for him to embark on a business venture to mobilize funds.
Source: starrfm.com.gh