Anti-abortion Policy Could Save Russia's Population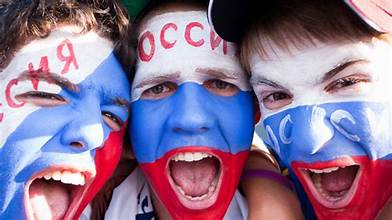 Russia, the largest country in the world by area, has a population of 147.2 million, according to the population census.  In the 2021, the census, roughly 81% of the population were ethnic Russians, 19% of the population were ethnic minorities. Demographers say Russia has become increasingly reliant on immigration to maintain its population. Russia's population is increasingly decreasing since the start of its invasion into neighboring Ukraine late February 2022.
The demographic crisis has deepened primarily due to high military fatalities while simultaneously facing renewed brain drain and human capital flight caused by Western mass-sanctions imposed on the country. In March 2023, The Economist reported that "Over the past three years the country has lost around 2 million more people than it would ordinarily have done, as a result of war in Ukraine, and streaming exodus."
Despite amazing potential conditions available in this huge territory, Russia has been experiencing oscillating patterns of population since the collapse of the Soviet era. After the Soviet break up, Russia has witnessed 'back and forth' with its demographic situation, even state policies that were adopted could not support an increased population over these years.
Russia is considered as a religious country, and yet abortion rates are high. Understandably, abortion is legal and therefore it has had negative impact of population growth. Economic situation has not encouraged families to have beyond a child, thus it more or less one-child-policy. Now, Russia's war with Ukraine is taking its heavy toll on population too. There are claims of hundreds of thousands male soldiers already killed at the war-front, as a result has created single families in the country.
Official Russian Statistics
Demography figures could be staggering. But in August 2023, the Federal State Statistics Service (Rosstat) said the natural population in Russia slowed by 29% in January-June 2023 compared with the same period of 2022, to 272,500 from 383,800.
The number of births fell 3% to 616,200 from 635,200 and the number of deaths 12.8% to 888,700 from 1,019,000. Natural population decrease in 2022 was down 42.5% in comparison with 2021, to 599,616 from 1,042,675.
As a result, by the beginning of 2023 Russia's population excluding official statistics for the Donetsk People's Republic, the Lugansk People's Republic, and the Zaporozhye and Kherson regions, had fallen to 146.4 million, from 147 million at the start of 2022.
In addition, Russia's Federal State Statistics Service said on November 10 that 1,305,513 persons died over nine months of 2023, and concretely  507,131 divorces were registered this year. According to statistics, the total number of unemployed in Russia in September amounted to 2.3 mln people. These figures were also reported by the the state media, Tass News Agency.
Russia's Federal Migration Service (FMS) has its own narratives on trends of immigrants, especially young Russians escaping military mobilization, and well-talented specialists and professionals looking for greener pastures abroad. These specialists and professionals are highly dissatisfied about the current political situation in the country, and consistently exiting to Europe and the United States.
What are the pathways out of this delima?
Patriarch Kirill, of Moscow and All Russia, in Sept. 2023 signed an open public petition for adoption of an anti-abortion law in the Russian Federation. The text of the petition has been discussed and agreed with the Patriarchal Commission for Family Matters and the Protection of Motherhood and Childhood.
Its authors stand against abortions, which they describe as a legal murder of unborn children. They demand amendments to the legislation and recognition of a conceived embryo to be a human creature whose life, health and well-being should be protected by law.
The petition's authors come categorically against any surgical or medical-induced termination of pregnancy. They believe that pregnant women and families with children should receive material aid, the size of which should not be below the minimal subsistence level, from the state budget.
By mid-August, the activists from the Pro-Life all-Russia social movement had gathered the one-millionth signature in support of the legal ban on abortion. The Patriarch said that the Church considers abortion to be a sin and its position is to support the growth of population.
Now in November 2023, Patriarch Kirill of Moscow and All Russia finally and strictly demanded that induced terminations of pregnancies be removed from services provided by private and public clinics, healthcare institutions and hospitals throughout the Russian Federation. The head of the Russian church also added that a resolute revision of demographic policy is the strong condition for the survival of modern Russia.
Demography and its Implications for Russia's economy
It is often said that Russia lacks sufficient number of migrants to fulfill its ambitious development plans. Despite various official efforts, including regular payment of maternal capital to stimulate birth rates and regulating migration policy to boost population, Russia is reportedly experiencing decreasing population. In the past, government efforts to re-populate the Far east also proved futile, incapable of producing any useful results in the Far East. Seemingly, most economic projects have shifted into Chinese who are actively undertaking production there in the region. The Far East region is a colossal region with a small population but huge untapped economic potential and obviously attracting the Chinese.
According to analysts interviewed for this article pointed out that Moscow has still remained unfriendly towards foreign immigrants, especially those from the former Soviet republics. Nevertheless, the analysts suggested that these huge human resources could be used in the vast agricultural fields to boost domestic agricultural production. On the contrary, the Federal Migration Service have deported these illegal migrants from Russia. Due to short-sightedness, Russian authorities simply don't see the need to legalize them, facilitate steps to obtain legal documents.
The government can ensure that steady improvements are consistently made with the strategy of legalizing (regulating legal status) and redeploying the available foreign labor, majority from the former Soviet republics rather than deporting back to their countries of origin. There are an estimated four million undocumented immigrants from the ex-Soviet states in Russia.
Russian analysts told me during several interviews that Russia has encouraged or even forced people in occupied or annexed regions to become Russian citizens, a procedure known as passportization. This includes the Donetsk, Kherson, Luhansk and Zaporizhzhia oblasts of Ukraine, and South Ossetia and Abkhazia in Georgia. But these would not help Russia's population to any large degree. Rather, the country needs an immigration policy plus other topmost population support measures.
On the other hand and for the past few years, Moscow Mayor Sergei Sobyanin has also been credited for transforming the city into a very neat and smart modern one, thanks partly to foreign labor – invaluable reliable asset – performing excellently in maintaining cleanliness and on the large-scale construction sites, and so also in various micro-regions on the edge or outskirts of Moscow.
It is, however, necessary to recall here that President Vladimir Putin has already approved a list of instructions aimed at reforming the migration requirements and the institution of citizenship in Russia based on the proposals drafted by the working group for implementation of the State Migration Policy Concept of the Russian Federation for 2019-2025.
"Within the framework of the working group for implementation of the State Migration Policy Concept of the Russian Federation for 2019-2025, the Presidential Executive Office of the Russian Federation shall organize work aimed at reforming the migration requirements and the institution of citizenship of the Russian Federation," an official statement posted to Kremlin website.
In addition, the president ordered the Government, the Interior and Foreign Ministries, the Federal Security Service (FSB), and the Justice Ministry alongside the Presidential Executive Office to make amendments to the plan of action for 2019-2021, aimed at implementing the State Migration Policy Concept of the Russian Federation for 2019-2025.
Kestér Kenn Klomegâh writes on regional questions for both local and foreign media. During his professional career as a persevering self-taught research writer specializing in regional policy, which spans nearly a decade, he has been detained and questioned several times by Russian federal security services for reporting facts. Most of his well-resourced articles are reprinted in several reputable foreign media.
Source: Thepressradio.com| Kestér Kenn Klomegâh