Akuapem Polo slaps Flatalo live at Nkonkonsa's studio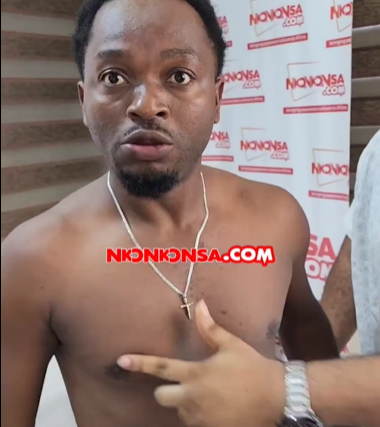 Ghanaian actress cum brand influencer, Haniya Rosemond Alade Brown, popularly known as Akuapem Poloo engaged in an argument with musician, Adu Flatelo, which resulted in the actress slapping the musician.
The scuffle took place on November 9, 2023, at the studio of Ghanaian blogger Nkonkonsa when they were preparing to host a show.
The argument came about when Adu Flatelo was ranting as to why he was not informed that Akuapem Poloo would be one of the guests.
"So, this girl will be part of the engagement, and no one told me about it? What kind of move is that? You should have told me she was coming. Did you guys deliberately set me up?", he angrily said.
The actress, in an attempt to explain that she did not recognize the musician when she entered the studio, slapped him for calling her stupid.
"I'm a stupid girl. Is that what you'll tell me? That stupid girl", she said.
The musician had wanted to retaliate, but some people intervened.
"Did you see her slap me? You see the girl slapped me. Did you see it? I don't even know what I've done to her", Adu Flatelo said.
This incident has left most social media users in a state of confusion as they try to figure out the 'beef' between the actress and the musician.
Watch the video below:
View this post on Instagram