18 Angolan babies die of malnutrition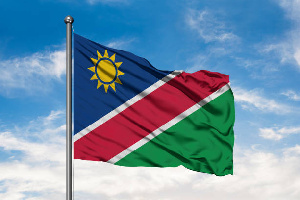 Between April and December last year, 18 babies born from Angolan nationals camping at Etunda in the Omusati region died of malnutrition.
This was yesterday revealed by Omusati governor Erginus Endjala upon the repatriation of 1,792 Angolan nationals from Etunda to Angola this week.
Endjala said during the immigrants' stay at Etunda, 73 babies were born, of which 18 died due to malnutrition at the Outapi District Hospital last year.
"They did not die because we could not feed them, they died because they were severely malnourished when they arrived in Namibia," he said.
According to the governor, the first death was recorded on 27 April last year, while the last one died on 28 December.
He said 14 babies have been buried, while four are yet to be buried at Etunda.
One baby was born dead because its mother was tired and hungry, Endjala said.
He said that none of the elders died.
Endjala said no Covid-19 cases were recorded at the immigrants' camping site.
The Angolans, who have been fleeing the drought in their country since February last year, were vaccinated against Covid-19 while at the center, and the newborns received polio vaccinations, he said.
Endjala said that it was difficult for Namibia to control the influx of Angolans to Namibia because Angola's borders are closed.
"I urge the Angolan government to partially or completely open some of the entry points so we can record the number of Angolan nationals crossing into Namibia," he said.
The Angolan nationals who have been camping at Etunda in the Omusati region for close to a year are currently being repatriated to their home country.
The first group was yesterday driven to Calueque where they will be accommodated in tents.
The new camping site is situated about 20 kilometers from the Omahenene border post.
The repatriation is expected to be finalized by the end of this week.
Although the group is skeptical about their repatriation to Angola, saying their government would neglect them, Angolan representatives promised they would be provided with food, seed, and hoes at their new camp.
Some of the immigrants said they would return to Etunda if they starve at their new site.
Ruacana constituency councilor Andreas Shintama yesterday said before the repatriation started, there were more than 3,200 immigrants, but some returned after hearing of rain in Angola.
One of the immigrants, who identified herself as 'Tjikukai' only, thanked those who assisted her and her compatriots with food.
"When we arrived here, we were frail. Now we look good. We are going home to cultivate," she said.
Source: namibian.com.na