TB Joshua's Church reopens for first time since his death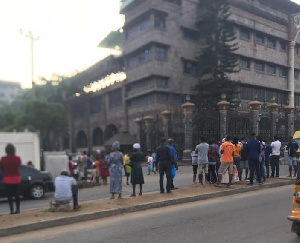 Temitope Balogun Johsua's megachurch in Nigeria's commercial capital, Lagos reopened for services for the first time in five months.
His widow, Evelyn Joshua, who after a court battle emerged as the leader of the church took charge as successor to her late husband over the weekend.
The popular televangelist died on Saturday, June 5, 2021, at the age of 57, after he spoke at a Church event.
His funeral and burial lasted a week during which period he was laid in state at his church premises in Ikotun Egbe.
It also included a procession conveying his body from The SCOAN Prayer Mountain to the church auditorium.
TB Joshua will be remembered for contributing significantly to the Christian community globally.
Interment was on Friday, July 9, and a thanksgiving service on Sunday, July 11 rounded up the funeral. Church services were suspended since then.
A BBC report captured the restart as follows: the giant gates at his Synagogue Church of All Nations (SCOAN) in Nigeria's biggest city have swung open again to welcome worshippers for the first time in five months.
He was famous for his prophecies and teachings, attracting tens of thousands from across the world to Lagos, including top politicians from Africa and Latin America, the report added.
Source: www.ghanaweb.com