Exclusive: Up Close with Richard K. Tetteh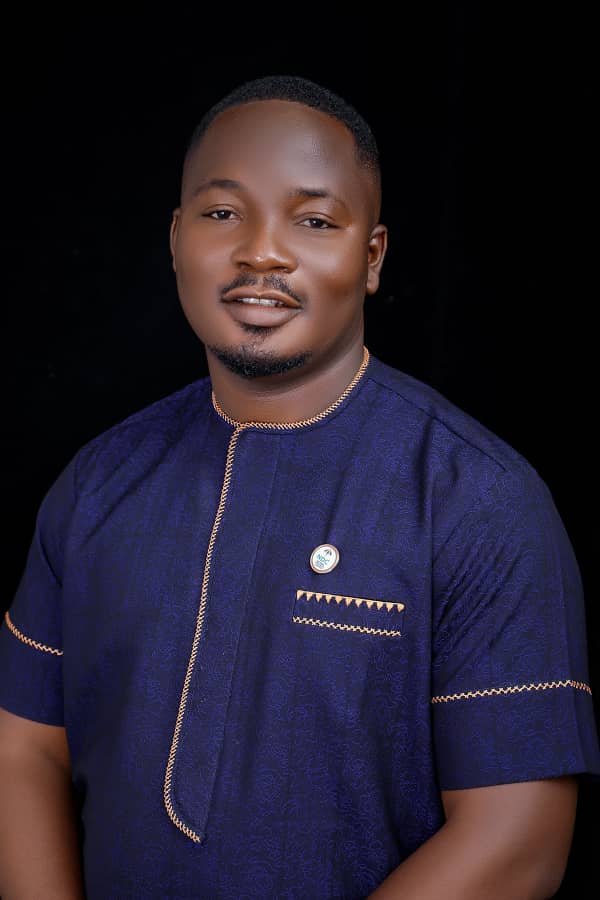 With Ghana's increasingly challenging economic situation and a myriad of issues relating to quality of governance and general well-being, a ton of people have been speaking up. One particularly thought-provoking voice on the scene is Mr. Richard Tetteh, a rising star in the grassroots movement of the National Democratic Congress. I sat down with him to pick his brains on his general view of the future of Ghana, politics, and aspects of his personal and professional life.
I: Good Afternoon, Sir. Kindly introduce yourself.
R: I am Richard Kweitey Tetteh a.k.a Richie De Walker, a Ga-Adangme from a family of six heirs; I happen to be the only male. I am married to a wonderful woman and we have been blessed with three incredible children. I am a shipping officer and a proud member of the National Democratic Congress, where I serve as a Branch Communication Officer, Sector Communication Officer and Ward Coordinator.
I: Please tell us briefly about your educational background.
R: I had my basic education at Bexhill School Complex, and then I attended Adisadel College. I have a B.sc in Port and Shipping Administration from Regent Maritime University and a Master's Degree in Oil and Gas from Coventry University.
I: What is your career trajectory?
R: I wish to establish myself as an industry expert when it comes to shipping and related areas. I see myself heading my own firm in the short-to-medium term. I am entrepreneurial by nature.
I: What are your political leanings?
R: I lean centre-left. I believe strongly in equal opportunity for all. I support the idea that the state needs to provide security and equality for its people and should actively reorder society in a way that is conducive to such developments, but that such changes should be brought progressively. However, overprotective measures by governmental and administrative entities seldom end up with good outcomes. I believe law-abiding citizens should be given a degree of freedom to live their lives the way they want, and that a bloated government is always a recipe for disaster. In more ways than one, we are living right through that disaster with the Akufo-Addo administration. I believe there is one adjective that is apposite for a properly-functioning government, and that adjective is limited.
I: Do you think that Ghanaians side with your political leanings? What are your political aspirations?
R: I think Ghanaians do not want the state unnecessarily interfering with their lives to a large measure. I think Ghanaians want the state to provide the necessary enablers for development and a social net for the underprivileged. I think Ghanaians want the state to address the issue, that in less interventionist forms of capitalism, wealth inequality is passed on amongst generations due to inequality of opportunity. If I am correct with any of these thoughts, it means Ghanaians side with my view of things, and I think my reading of the pulse of the average Kofi is quite accurate. So yeah, I think the average Ghanaian agrees with my political standpoint.
With respect to my aspirations, politically, my general understanding is that wherever I can make an input to make this country freer, productive, peaceful and fruitful, I should endeavor to make that contribution. The winds of life blow in directions many of us can neither read nor expect. Whenever positions open up that I think I am qualified for, I will throw my hat in the race and serve. At the moment, I am engaging in conversations, consultations, and most importantly, receiving encouragement from comrades to consider vying for the position of Deputy Youth Organizer for the NDC in the Greater Accra Region. I think the big takeaway from this answer is that I am careful about what to expect when it comes to political office. However, I am not in two minds about my understanding of my place in the political system.
I: What are your thoughts about the present political and social climate in Ghana?
R: I think this country has come to grips with the fact that it was sold a lie, and is going through all the motions of a betrayed mind. The absence of quality, content-filled discussions on policy is not a bug. It is a feature of the current set-up by the ruling government, because they are simply shallow, shoddy and mediocre in all things, perhaps, except parading charades around, and trust me, that's giving them a lot of undeserved credit. It's just pure fact and anyone who is observing things, even passively, knows this. The country's trust has been betrayed, its coffers are being pillaged, its environment is being destroyed, institutions are being hollowed out and primed for single-party control, and the present regime deems itself essentially unaccountable to the people. This obviously has effects on the society. We talk differently now. We did not have to use coarse language that much before. We do now if we need to get anything at all done. It is a sad situation, but one which I think is not hopeless.
I: Where do you see the hope in this situation?
R: I find hope in the fact that Ghanaians have seen through the charades and the lies. Realization is the most important component (arguably) of change. If you do not see something wrong, you are not going to be motivated to change it. The average Ghanaian now understands fully what it is like to be ruled by incompetent elitists. The drive to change that will follow. It will come only if the youth work to be competent and hold positions at various places and make it a point to insist that the right thing be done. The revolution has to be cultural, before it manifests politically. The core defect of the present rulers is the total lack of adherence to principle. Once their chief defect is counteracted by an attitudinal shift from the people, this little experiment in petty tyranny will come to an end very quickly.
I: What is your message for Ghanaians, particularly the youth?
R: Sharpen and hone your skills. Do something. Be good at it. Make things people need and live. Do not survive. Insist on principle. It is not about seniority or age. It is about doing the right thing, pure and simple.
This will set this country on the right track. We have been clamoring for the country to be fixed. We have been told by those elected to fix the problem that we should fix ourselves. We will take their advice. We, the youth, will fix the country, with or without them. Mother Ghana is much more than one political party or a bunch of petty, inefficient, incompetent tyrants, and I am confident that Ghanaians will demonstrate that to this bunch pretty soon.
I: I appreciate you making time to talk to us.
R: Thank you very much and have a great day, Sir.