KP Boateng's ex-wife Melissa Satta lashes out at media for putting her private life in the spotlight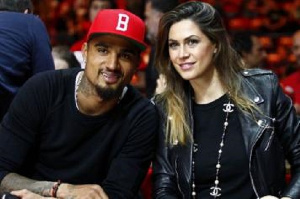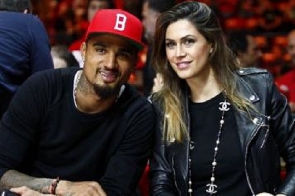 Kevin-Prince Boateng's ex-wife, Melissa Satta has said, she's had up to the neck amid persistent media attention in her private life following her widely publicized breakup with football star Kevin-Prince Boateng.
The socialite is livid with being consistently talked about in the media after she split from the Hertha Berlin midfielder.
The former couple have a son together, Maddox and share a bond due to parenting.
The model and showgirl is unhappy for being haunted by the media persistently and does not want her private life to be in the spotlight.
After a relationship with footballer Christian Vieri, she met Kevin-Prince Boateng, with whom she had a son, Maddox.
The two also got married in a ceremony in Sardinia, but after a period of crisis that seemed to have been overcome, they decided by mutual agreement to separate. And in this regard, the TV presenter made some sobering statements.
" It was the most important story of my life . The end of the marriage was a huge pain for me. It was a wonderful relationship of love with difficulties and changes," Satta said.
"I am very happy for everything I have done with him and I will thank him forever. We are calm and we have decided to each take their own path. We both took our blame and responsibility. Our son Maddox will bind us forever" she confessed.
She said it was not easy for her son to accept the separation in the early days, even though if things are better now.
"We talked to Maddox about it. We approached it as a game. At first he didn't take it well , but now he sees everything as normal," she said.
Finally, she lashes out at the journalists who in recent years have linked her to many men: "I accept to be a public figure, but I don't understand when you try to muddy and ruin people's lives. I don't like being associated with men when there is no evidence because there can also be families and children in between. I do not tolerate this persistence ".
Source: ghanasoccernet.com