Presenter Wendy Laryea quits TV3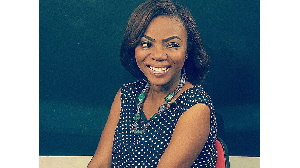 Award-winning broadcast journalist/anchor/producer at TV3 network, Wendy Laryea has resigned.
The journalist resigned on Wednesday, September 14, 2021, a day which was her birthday.
Rainbowradioonline.com had published a story detailing that there were plans to sack some top faces with the Media General group including Wendy Laryea.
Our sources had told us that management took the decision to sack her but the board was not in support of the decision and that created tension at the media firm.
From what this website has gathered, Wendy Laryea got intel of the decision by the management to sack her and has resigned.
Wendy Laryea was a producer of the award-winning program, Business Focus, on TV3 aside from her role as a news anchor.
Journalism has been for her a tool for social change, development and the good of all.
She has volunteered on several works including serving as a Menstrual Hygiene Ambassador for UNICEF Ghana, a Resource Person and Mentor for Planned Parenthood Association of Ghana (PPAG) "SISTAS' Mentorship Programme in Ghana through which she has helped build capacity for Community-Based Interventions to empower vulnerable adolescent girls (10-19 Years) to reduce child marriage and teenage pregnancy.
Source: rainbowradioonline.com