Mother pours hot water on son for being stubborn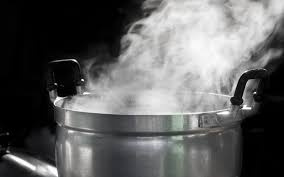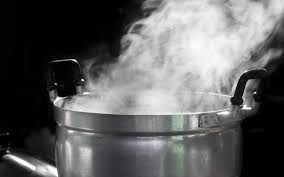 A mother who has been identified as Cynthia has destroyed her son's body after she deliberately boiled water and poured it on the boy for being stubborn.
According to an eyewitness account, the woman after pouring the hot water on the 19-year-old boy went ahead to lock him up and his siblings in the room for days.
The eyewitness added that for seven or more days, The woman locked her children in the room to prevent them from talking to other people.
However, on Friday, September 10, 2021, when she again locked up the victim and his siblings in the room and stepped out, the children noisily banged the door, attracting the attention of a neighbour.
The eyewitness told FNN24 that she heard someone groaning in pain when she checked on what was happening to the children and couldn't believe her eyes when she looked through the window of the room.
Astounded, she called for help as many others rushed to see what the alarm was about.
When questioned, the victim lied about falling into hot water but after much persuasion from the concerned people, he admitted that his mother intentionally poured the hot water on him.
The mother of the victim was arrested following a report which was made to the police as she tried to escape with her other children.
She is currently at the Tenaso Police station and the victim has also been admitted and receiving treatment at the Ridge General Hospital, Accra.
Source: Frederick Noamesi, Contributor