'Do or die': What Abronye DC said about Mahama's daughter, Farida [VIDEO]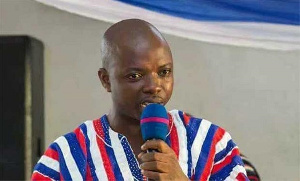 Former President John Mahama, speaking on Akina Radio at Techiman, stated that the 2024 elections will be a "do or die" affair.
"We learn from the past so we [NDC] have learned our lessons from the 2020 election. The next elections will be won or lost at the polling station…If otherwise, it will be a do or die affair at the polling station. We won't wait for any Supreme Court, no!" he said.
This comment has been strongly criticized with some political pundits asking the former President to apologize.
Reacting to this in an interview on Neat FM's Ghana Montie programme, Abronye DC said: "if that is the case, the first person to die will be Farida Mahama because his father is power-drunk and so he will be happy to see everyone dead just for him to be President…
…I want to tell them that we're really prepared for election 2024; if they want fire they will have it and if they want peace there will be peace. If he wants fire, he will be the first person including his daughter, Farida; she will be a polling agent so when the fire starts, she can't escape"
Listen to him in the video below:
Source: peacefmonline.com