Ghanaians to blame for death of azonto music – Dahlin Gage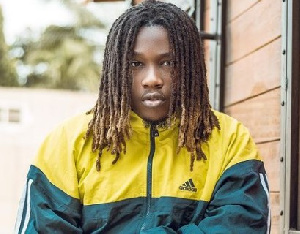 Afrobeats singer, Dahlin Gage, has said that Ghanaians or fans of Ghanaian music are to be blamed for the death of the azonto music genre in Ghana.
Interviewed by Kokonsa Kester on Y107.9FM's Weekend Rush, Dahlin stated that a lot of things are birthed in Ghana and lost within a short while and most of the time, it is the fans that cause it because they stop appreciating these things after a short while.
He explained that, "Naira Marley keeps doing the same type of music but his people are still supportive. In Ghana, if you do one azonto song and release another one, people will complain that you only drop azonto songs every time and that's killing a lot of people because that it what some people love to do and now they're just shy to do it".
The singer reported that, "I don't want to mention names but I know a lot of rappers that I've had personal convos with and they've told me they're tired of the rap and want to do azonto but because of how people are going to take it, they're scared".
Per his observation, this is a Ghanaian habit that has been existent since way back Nkrumah's time. "Anytime someone wants to do something they've been doing and people say they want a change, then the person just drops it and changes", he observed.
Dahlin Gage advised that it is okay to adapt other countries' genres, however, we must be sure to stick to our genres alongside so that we do not lose it to other countries like we did with azonto.
Source: etvghana.com