Five fake soldiers busted while extorting money at mining site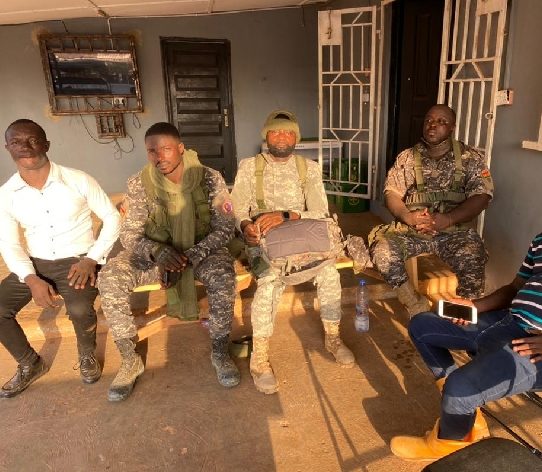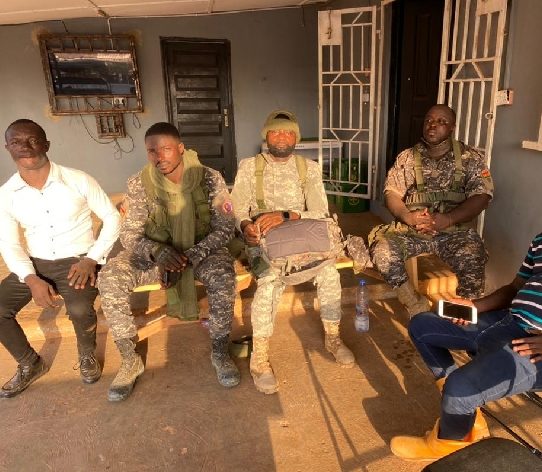 Five persons have been arrested for impersonating senior military officers at a mining site in the Amansie West District of the Ashanti Region.
They were arrested on Wednesday, 8 September 2021.
Three of the suspects were dressed in military uniforms.
The Operations Commander for the Central Command, Colonel Emmanuel Gyadu, told Class News' Elisha Adarkwah that they had information that some persons dressed in military uniforms had gone to the mining site.
He said they were having a confrontation with illegal miners and were claiming to be military personnel and extorting money from the miners.
He said a team of personnel was dispatched to the scene and arrested the suspects.
Upon investigations the genuine soldiers found out that the five men were impersonators.
Colonel Gyadu added that the suspects admitted that they were task force from the Small Scale Miners Association.
They have since been transported to the Central Command.
Col. Gyadu noted that one suspect had a fake ID card showing that he was from the presidency.
He said 43 cartridges of AA runs of ammunition and some undisclosed amount of money were found on them.
Col. Gyadu said they will be handed over to the police for further investigations.
Source: Classfmonline.com