My First Encounter With Former GFA Prez & CAF Executive Member Was A Dream Fulfilled – Bright Addae Foundation Manager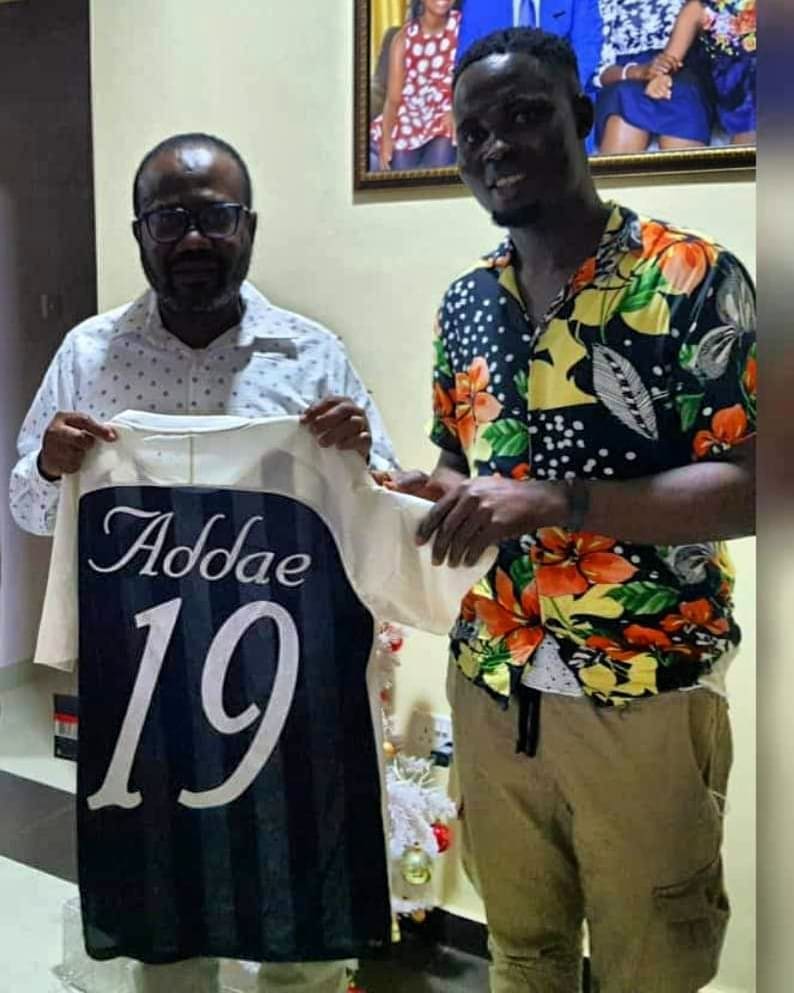 The Administrative cum operations manager of the Bright Addae Foundation Mr Dickson Boadi says his very first meeting former Ghana FA President and CAF Executive Council memeber Lawyer Kwesi Nyantakyi was a dream come true.
"I thank God because all the plans I set up for myself are fulfilling and still in progress. Following my first engagement with Mr Nyantakyi motivated me to believe that I will prosper in life because it's not easy to meet people like him. His counsel alone was exceptional and urged me to do more for my society".
According to Dickson Boadi, the former GFA capo continues to be a positive influence and also serve as a role model, mentor and teacher to many people.
That is why getting the opportunity to meet him was and still is a dream fulfilled.
"As we are all aware, Bright Addae, the former U-20 world cup winner vowed to honour Lawyer Nyantakyi with customised exercise books in Wa so plans are far advanced and very soon we will see the Bright Addae Foundation in the Upper West regional capital; he added.
Mr Boadi noted that Lawyer Nyantakyi's achievements under his leadership as Ghana FA President will forever be remembered by both Ghanaians and the across the globe.
" Let me tell you something my (Godfather) President Nyantakyi served with all his heart and it is clear that he is the best in the history of football on the African continent. Those who planned for his downfall shall surely be punished by the law of karma. Because it is written in the scriptures that 'Do not touch my anointed' and you will agree with me that he was the anointed one at the time the evildoers planned to disgrace him".