Zionfelix's Italian baby mama unfollows him after deleting her maternity photos from his IG page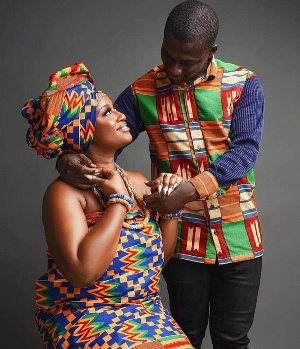 Zionfelix's Italy-based baby mama, Erica Kyem, has unfollowed the blogger after he deleted her photos from his Instagram page after announcing she had put to bed.
After birthing a child for him, Zionfelix posted a photo he took with Erica Kyem during her pregnant days and thanked God for adding another baby to what Minalyn gave him a few days ago.
Minutes after posting the maternity photos, he deleted the post at the same time he was happily commenting on his photoshoot with his fiancée, Minalyn.
Erica subsequently unfollowed the blogger on social media; an indication that the Italy based fiancée of the Blogger is not happy with how he is treating her in public despite birthing a child for him.
Source: www.ghbase.com