Rwanda to host Afghan students, staff from all girls boarding school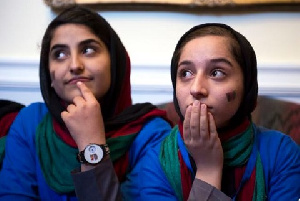 A Rwandan government official has confirmed that the country will be hosting girls evacuated from the country's only girl boarding school. Faculty and staff of the school will also be involved in the evacuation.
The move comes in the wake of Taliban takeover of the East Asian country following the fall of Ashraf Ghani's western backed government.
Rwandan government spokeswoman Yolande Makolo confirmed the news to the Agence France Press outfit.
"We welcome the SOLA community to Rwanda. We are respecting their request for privacy so there will be no further comments at this time," she told AFP.
Rwanda now joins neighbouring Uganda who are set to host 1000s of refugees, according reports 51 evacuees arrived in the country on Tuesday, August 24, 2021.
The full withdrawal of United States troops was at the heart of the Taliban takeover which lasted 10 days with the fleeing of now former President and securing of the presidential palace sealing the Taliban blitz weeks back.
Source: theeastafrican.co.ke