Price of bread increased from GHS5 to GHS6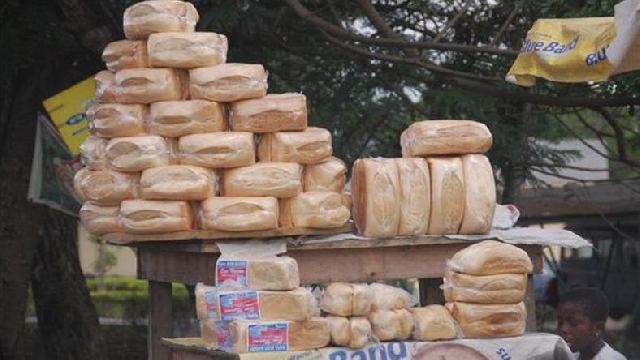 Bread bakers in the Ashanti region have increased the price of a loaf of bread from GHS5 to GHS6.
The new price which took effect over the weekend, the bakers said is a result of the hike in the price of materials and ingredients used in baking the bread.
Addressing a press conference in Kumasi, the Secretary of the regional Bread Baker's Association, Isaac Amoah, said the price of flour has been increased from GHS160 to GHS220.
He said the price of margarine has also gained from GHS98 to GHS142 while the price of sugar has increased from GHS150 to GHS210.
Aside from that, Mr. Amoah, said they have to pay their workers, among other things.
He said they cannot stay in business if the price of the bread is not increased to correspond to the increased price of the baking materials.
Mr. Amoah, therefore, appealed to the public to bear with them because their business is on the verge of collapse if the price of the bread is not increased.
Source: classfmonline.com