Nomcebo Zikode Fights Master KG Over Jerusalema Hit Song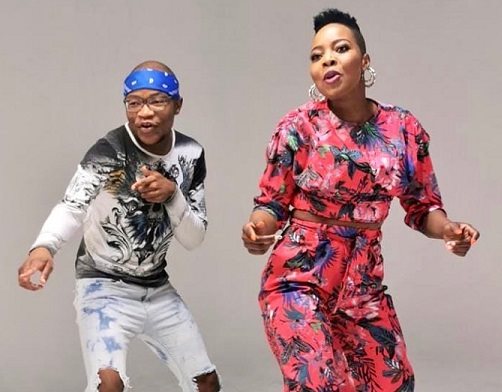 There's head-on collision between the two brains behind the Jerusalema hit song, Master KG and Nomcebo Zikode.
Apparently, there's tension over how the revenue that keeps coming from the hit song which has attained a global success to be shared between the two.
Taking to social media, Nomcebo Zikode released a statement claiming that she was never paid for the song. She took to Twitter to slam her musical partner for trying to pull a fast one on her.
She tweeted;
"I have not been paid a cent by the label for Jerusalem's despite the song's global success. I have been ridiculed, with efforts to marginalize my contribution," said Nomcebo in a tweet
In response to Nomcebo's claims, Master KG said he paid the songstress a whopping R1.5 million. He has also reminded Zikode about the money she owes him for his effort in her song Xola Moya Wami.
"Can you confirm if you not yet received R1.5 million so far from Jerusalem's? And before I explain many things You guys haven't paid me for Xola Moya Wami till date. But you received money so far from Jerusalema," he defended himself.
Master KG responded swiftly by saying the initial agreement was 50/50, however, Nomcebo went on to change her mind and ask for 70% while Master KG got 30%.
The music producer went on to say that last year Nomcebo embarked on a Jerusalema tour without him but had a problem when he did the same.
"Last Year Nomcebo Started Jerusalema Tour Without Me And I Never Had A Problem And Few Weeks Back I Started My Tour And Then Nomcebo Went To The Media and Created a Story That I'm Leaving Her behind…I Dont Really Know Why Things Must Be Like This."
Source: GhanaArticles.com