Cristiano Ronaldo has scored against these four African teams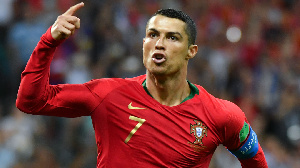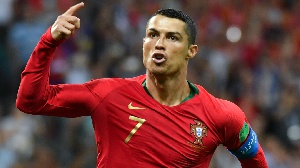 Portuguese skipper Cristiano Ronaldo has been the talk of town in football circles after equalling Ali Daei's record as the joint-highest goalscorer in international football, with 109 goals.
With his side still in the Euro 2020 competition, it is just a matter of time before he scores yet another goal and becomes the undisputed top goalscorer in international football.
Ronaldo has scored against 43 national teams in friendly and international fixtures since he made his debut for the national team years ago.
But which African countries has the ex-Manchester United and Real Madrid playmaker scored against?
A Goal.com inventory of his international goals indicate that he has scored against four African sides. Two in North Africa and two in Sub-Saharan Africa.
He has scored twice against the Pharoahs of Egypt and one against the Atlas Lions of Morocco.
South of the Sahara, he has scored twice against the Indomitable Lions of Cameroon and one against the Black Stars of Ghana.
The only goal against Ghana was during the 2014 World Cup where Ghana was paired in the group of death against Portugal, Germany and the United States.
Ronaldo scored in the Black Stars 2 – 1 defeat to the Portuguese in a group match, which result ended the journey of both sides as the other two group members qualified for the knockout stage.
Other goal scoring feats of Ronaldo – courtesy Marca:
This summer, Ronaldo has become the leading scorer in the history of the European Championship with 14 strikes in total, surpassing Michel Platini's total of nine whilst also leading the Euro 2020 Golden Boot race with five goals.
He is the top scorer in the history of the Champions League with 134 goals, placing him 14 goals in front of closest challenger Lionel Messi on 120 strikes.
No one has scored more goals than Ronaldo in the five major leagues in Europe, with 479 goals scored across Portugal, England, Spain and Italy.
At Real Madrid, his goalscoring feats surpass Raul Gonzalez and Alfredo Di Stefano to place him as the leading goalscorer in the club's history with 451 goals in 438 matches.
Most significantly, he is the top scorer in football history, with 738 goals in 1,073 matches, surpassing goalscoring greats Pele and Josef Biscan.
Source: www.ghanaweb.com