VIDEO: Boko Haram gets new leader following death of Abubakar Shekau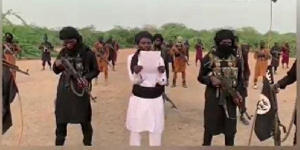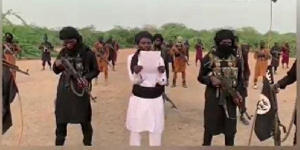 Reports have stated that the Boko Haram has installed a new commander following the death of its leader, Abubakar Shekau.
According to the widely acclaimed reports from ISWAP, a rival jihadist group of Boko Haram, Abubakar Shekau blew himself up to avoid been captured by the group.
In a video released, Boko Haram confirmed the death of its leader Shekau and announced a new commander in the person of Bakura Modu known as Sahaba.
Modu as he read the statement, called on his faction's commanders to remain loyal despite the loss of their leader.
The video was said to have been provided to AFP by a source close to Boko Haram.
The Nigerian army has yet to comment on the development opting to remain silent when initial reports emerged of Shekau's demise in April.
Watch the video below:
Source: www.mynigeria.com