Nigerian cultists in UAE clash in bloody fight, leaving several dead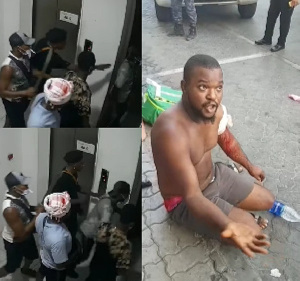 Several people have been reported dead after a fight broke out between some Nigerian cultist in Sharjah, United Arab Emirates.
Although it's unknown what led to the bloody fight between the two rival cult groups.
According to reports, some innocent people were caught up in the clash and have been pronounced dead.
In a video circulating on social media, young men stormed an apartment holding machetes as they broke down a room door to attack the occupants.
Another video showed multiple bodies lying on the floor of the hallway, covered with blood.
Some injured were seen lying on the floor with blood gushing from their injured bodies.
In an unconfirmed report by some Nigerians in UAE, over 22 people have so far been killed in the attack.