First witness in treason trial appears in court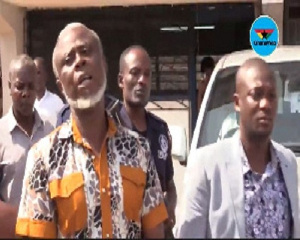 Colonel Isaac Amponsah, in charge of the Military Academy Training School, one of the first witnesses in the alleged treason trial involving Dr Frederick Mac Palm, Chief Executive, Citadel Hospital, and nine others, appeared in Court on Tuesday, June 8, 2021.
Colonel Amponsah said his boss, Major General M.P. Andoh, Director General of Defense Intelligence, informed him on June 14, 2018, that a soldier at the training school, Headquarters, had been approached by the then Staff Sergeant Esther Saan, now Warrant Officer Class Two (WOII), an accused person in the alleged treason a.k.a Mama "G" to recruit some people in an operation to overthrow the government.
The Director-General added that Dr Frederick Mac Palm, financier of the offence, together with Bright Allan Debrah, freight forwarder, both accused persons, had already met some of the soldiers and their next meeting was on June 22, 2018, at the Next DoorBeach Resort, he said in his evidence-in-chief.
He said he called Corporal Awarf Sule, now Sergeant, for briefing and after that Major General Andoh asked that a recording device be released for the subsequent meetings, adding that afterwards, he brought both the video and audio recordings to the witness for assessment (download and access content).
Colonel Amponsah realised that the first video covered midway of the event but the audio had a completed version and he mentioned the attendees as Corporal Abubakar Seidu Sadiq, Lance Corporal Ali Solomon, WOII Esther, Lance Corporal Sylvester Akanpewu as well as other soldiers chaired by Debrah.
Debrah was heard convincing the soldiers on the need to overthrow government due to corruption including the alleged GEEDA and SUBA scandals which he said NPP was not dealing with as it was talking about when in opposition, stating that both NDC and NPP were the same.
The Director of Operational Intelligence of the Defense Intelligence Department, Ghana Armed Forces (GAF) Colonel Amponsah said Debrah also told the soldiers that what they were about to do was for their children and not for themselves as they were fortunate to be enrolled as soldiers and that their children might not have the same opportunity.
"If nothing was done, it would be disastrous and people would start drinking water like this," pointing to a certain water which was not visible in the audio, adding that many thought it was impossible to overthrow a government because there were so many radio stations but on that day, all the stations would be jammed, all that one would hear is "shhhhhhhhhh," Debrah was heard making the sound.
Witness told the Court that a soldier asked about their security and Debrah told them that they would be given insurance which would be taken care off by their "big men".
He also suggested on another meeting that they shared their phone contact so they would communicate but another put in that it could be tapped so they should rather use Gota.
Other meetings also discussed the allowances they would take, the personnel to be used, where WOII Esther at a point stated that President Akufo-Addo should be eliminated, with a sketch indicating areas to be blocked on the D-day; Ammunition Depot Base (BAD), Base Ordinance Depot (BOD), 66 Artillery Regiment in Ho, the Police Headquarters, Police Training School, Air Force Base-Burma Camp, Recce Regiment, roads from Tema to Accra, Kumasi to Accra, Takoradi to Accra and Jubilee House.
The Court also heard that all their meetings between June 22, 2018 and September 19, 2019 were recorded on video and audio, stating that Debrah requested that the number of personnel for each blockade should be added to the sketch and Debrah gave Sergeant Awarf and WOII Esther GHS50.00 each and Esther requested that the other soldiers be taken care of. Debrah promised that when they got to the Jubilee House, money would not be a problem.
The witness said the meetings which were mostly held at the Beach Resort and at Osu and Teshie, at a drinking spot, captured Sergeant Awarf and Debrah disagreeing on the number of soldiers to carry out the operation and Dr Mac Palm told them that bringing in too many people would lead to information leakage.
He said according to the recordings, they realised that the BNI now NIB personnel had infiltrated their camp, so they (one Dr Sam in the U.S and Dr Mac Palm) inaugurated the "Take Action Group," NGO, on August 4, 2018, to mobilise support from second cycle schools and tertiary institutions.
The use of military personnel was also suspended due to the fact that Dr Mac Palm found out that it would be difficult to get the support of senior officers as they said it would affect their career, explaining that they were ready to change the government but not through such an operation.
Witness said during another meeting, Debrah told Sergeant Awarf that the President should be captured and made to sign his resignation whilst Awarf said if that was done, he would fight back so they should kill him, stressing that when all these records were sent to National Security, they wanted to arrest the accused but did not have enough evidence.
He said a meeting held by Dr Mac Palm, Debrah and Sergeant Awarf at the Citadel Hospital, spoke of how to acquire weapons and Awarf proposed that they could get some from Bawku between GHS8,000.00 and GHS10,000.00, Dr Mac Palm said they should attack "GAF Ammunition Section", which witness said does not exist.
Mac Palm later introduced Donyo Kafui, alias Ezor, a blacksmith and an accused, to Awarf that Donyo was an expert in weapon manufacturing and that they would be working together, they discussed the provision of improvised explosives (bombs) and locally made pistols where Mac Palm promised to add anaesthetics (gas substance) to the gun powder so that those who inhaled would fall asleep.
The accused persons, according to the recordings, said they decided to look for an occasion where there would be the President, Vice-President and the Chief of Defense Staff to carry out the plan, adding that they would also "bomb" the South Africans whom he (Mac Palm) claimed were allegedly training NPP vigilante group.
Dr Mac Palm converted his X-Ray laboratory into a weapon making workshop where Donyo set up his working tools and manufactured items seized upon their arrest including five locally made pistols, 22 bombs, three smoked grenades, three locally-made pistol barrels and 63 live pistol ammunitions.
Mac Palm, Donyo and Awarf on September 19, 2019, at about 2300 hours, went to the LABOMA Beach to test the weapons but they were arrested, Colonel Amponsah added.
Dr Mac Palm, Donyo, Debrah, ACP Benjamin Korsi Agordzo, WOll Saan, Colonel Samuel Kojo Gameli, Corporal Sadiq, Lance Corporal Ali, Lance Corporal Akanpewu and Johannes Zipkui, a civilian staff at GAF are facing charges ranging from conspiracy to commit high treason, treason and abetment but have all denied the offences and they are to remain on their various former bail.
They are being tried by a three-member-panel of judges: Justice Hafisata Amaleboba, Justice George Oppong and Justice Afia Serwaa Asare-Botwe, presiding.
Source: GNA
Man, 34, stabbed to death with kitchen Knife by family member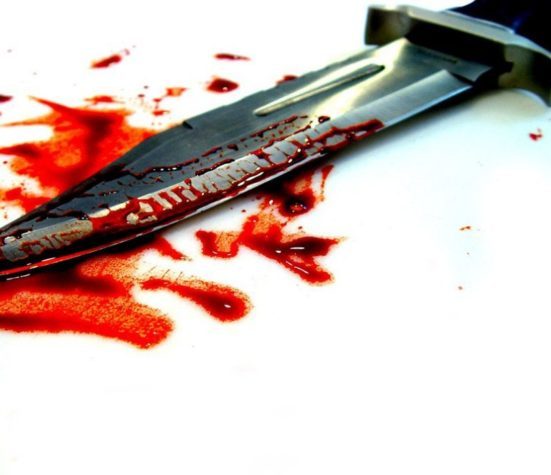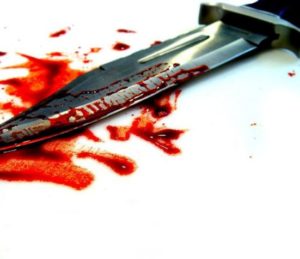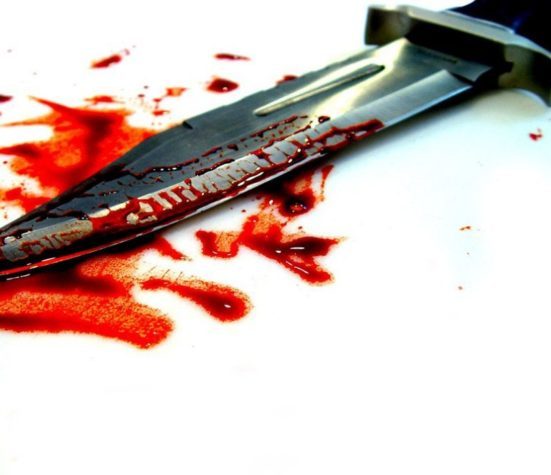 A 34-year-old man Kwame Frimpong has been stabbed to death at Akyem Oda -Nkwanta in Birim Central Municipality in the Eastern Region.
The deceased was stabbed multiple times with a kitchen knife in both left and right ribs by the suspect Nana Kwame, 36, who is a family member.
The body has been deposited at Oda Government Hospital mortuary for preservation and autopsy.
The Public Relations Officer of the Eastern Regional Police Command DSP Ebenezer Tetteh told Starr News, preliminary investigation by Police indicate that the deceased and the suspects were extended family members and natives of Oda Nkwanta.
The Suspect is a Carpenter while the deceased is a Farmer.
About a week ago, the suspect's friend, who is a farmer in the community, needed a labourer to clear his farm. The suspect recommended the now deceased Kwame Frimpong to him.
The farmer was not impressed with the haphazard work done by Kwame Frimpong and expressed same to Nana Kwame.
On June 18, 2021, around 2:00 pm, the suspect met the deceased at a funeral ground in the Akyem Oda- Nkwanta and rebuked him for the poor work done.
This created misunderstanding between the two and as a result led to a fight in which they slapped each other.
A few hours later, around 6:30 pm, the suspect met the deceased by the roadside in the town and stabbed him twice with a kitchen knife under both the left and right ribs of the deceased.
Sensing danger, the suspect picked his motorbike and escaped from the town.
The victim was rushed to Oda Government Hospital for treatment but died shortly on arrival.
The body is being preserved at the hospital morgue, awaiting autopsy.
DSP Tetteh said efforts are underway to arrest the Suspect.
Source: Ghana/Starrfm.com.gh
VIDEO: 61-year-old man jailed for insulting 'Abusuapanin'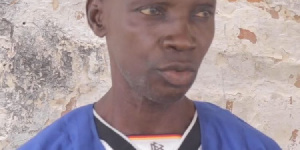 A 61-year-old 'drunk pastor', Kwaku Amofa has been jailed for twelve months at the Kumasi Central Prison for insulting the head of his family.
Speaking to crimecheckghana, the pastor admitted insulting his family head, but claimed, he thought it was a trivial issue that would not have ended him in prison.
Mr. Amofa, who was charged by a Kumasi Circuit court for causing harm, acknowledged that he had taken alcohol at the time the incident occurred. He was however quick to add that, "he was sober, so he was not under the influence of the drink to cause any harm as the court charged and sentenced him."
He said his family head had given him fake documents to a land he had bought from him. This, he stated, infuriated him to launch insults on him. "I had wanted to go out to pray, but the main gate of the house was locked. I did not understand that, so I only asked, 'which foolish person locked the gate' that's all.
"That day, a party was held in the area, so I decided to go there to listen to music. It is true that I had taken some alcohol, but I wasn't drunk", he continued.
He said, as the incident unfolded, three men accosted him and sent him to the police station. He further claimed that, on their way, they said they "would raise false allegations against him, so he would land in prison."
According to him, the worst thing was that he was not given the opportunity in court to explain his side of the story, but the judge gave his verdict.
"When one of them said they will raise false allegations against me, I was not disturbed because I thought it was going to be back-and forth-conversation. However, it did not happen the way I had expected it", he said.
The self-acclaimed pastor could not hire a lawyer and was ignorant of the court process.
CCF's intervention
Crime Check Foundation (CCF) with support from one of its donors, Mr. and Mrs. Koomson went to his aid and paid his fine for his release. Mr. Amofa thanked the couple for their intervention.
The Justice Support Activity
Mr. Amofa's situation is a clear indication of breaches in Ghana's justice delivery system. It is for many such poor individuals, that the USAID Justice Sector Support Activity (JSSA) is being implemented to improve justice delivery in the country. The JSSA is an intervention that seeks to reinforce efforts by the US Government to enhance Ghana's justice delivery system by increasing Citizen Oversight and Monitoring of Criminal Cases, increasing citizen knowledge and access to Justice Sector services, and strengthening advocacy for accountability of key justice sector institutions for improved justice delivery in Ghana.
Source: crimecheckghana.org
Five illegal miners grabbed in Obuasi
Five illegal miners have been arrested at Buabenso in the Adansi Akrofuom of the Ashanti Region.
The Obuasi police acted upon a tip-off that a group has defied the government order to halt illegal mining also known as Galamsey.
The police command swooped on these five illegal miners at Buabenso near Kubikonto, a community in the Akrofuom District, on Friday, June 18.
The suspects are Micheal Morkli, 32, Ofori Kpodo, 28, Emmanuel Vidogo,18, Eric Ahey, 40 and Bright.
The Obuasi Police Commander, DSP Martin Assenso, who confirmed the arrest, said the suspects were arraigned before the Fomena Magistrate Court and were remanded to police custody to re-appear on Wednesday, June 23.
He added that the fight against illegal mining has been tough due to the fact that some opinion leaders always come to plead for suspects to be released.
He warned the police would not countenance such acts.
Source: 3news.com