5 natural foods to help boost your s3x life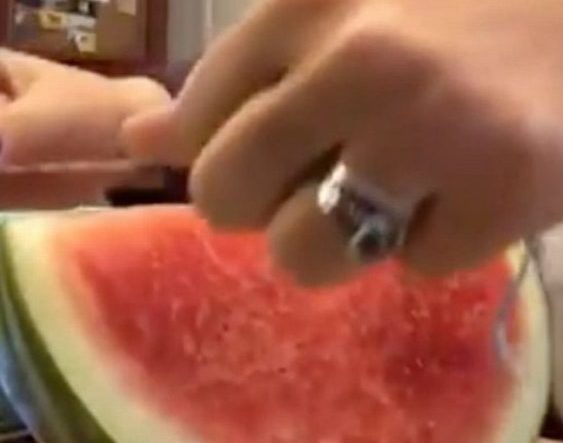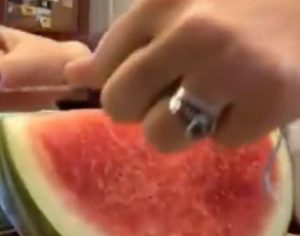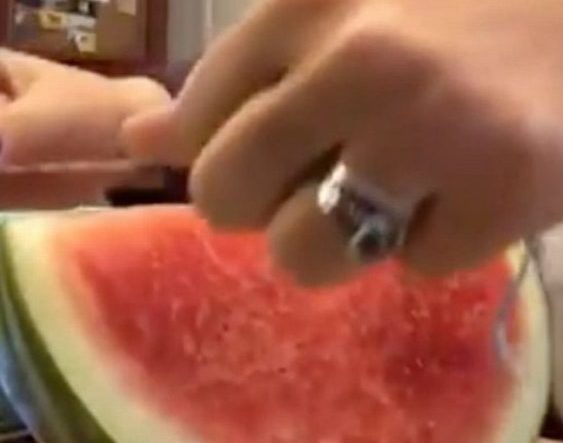 Such is the significance of the foods we eat that they can also affect our sex life, either positively or negatively.
Every Dick and Harry knows that the importance of food to the human body cannot be overemphasized.
But what is unknown to most people is that the food we eat can either be of benefit or detriment to our health.
As a matter of fact, there are foods, especially fruits, which help to boost our immune system to enable the body fights off any possible illness. And there are also foods that bring dis-ease to the body, even though we not aware of it.
However, in other to bring a solution to the problem of low sex drive, we've decided to show you some natural foods/drink that can help boost your sex drive in no time.
Here are 5 natural foods to help boost your sex life
1. Watermelon
If it is true that ninety-two percent of watermelon contains water then the remaining eight percent of the sweet red fruit is jam-packed with vital nutrients for sexual health.
Based on the result of a 2008 research carried out in Texas, findings show that watermelon has ingredients that delivered Viagra-like effects to the human body's blood vessels and could even aid in increasing libido.
And according to Dr. Clement, "Watermelon contains a phytonutrient called citrulline, which the body converts to arginine, an amino acid that boosts nitric oxide levels in the body and relaxes blood vessels in the same way a medicine like Viagra does."
2. Ginger
For reasons yet unknown, a lot of people believe that ginger is highly medicinal when it comes to matters of health. And this is true as true can be.
From time immemorial, Asians have been very fixed when it comes to using ginger for medicinal purposes because of its great detoxification power.
As an antioxidant agent, ginger does not only help to circulate temperature adjustment and detoxify mucoid, it also helps to enhance libido.
Whether raw or in supplement form, ginger will always be the needed enhancer.
3. Garlic
Unarguably, the smell of garlic can be quite annoying if you're not used to it. But when it comes to being medicinal, garlic ranks high among other herbs.
The pungent herb is a natural blood thinner often used to prevent high blood pressure, high cholesterol, and heart disease. And in addition to these amazing health benefits, the anticoagulants properties in garlic help ensure plenty of blood flow to your lower regions.
As a matter of fact, most medical practitioners do advise partners to take some healthy dose of garlic before an amorous evening as it will help them boost their libido.
And of course, nobody will mind the strong breath if you're both eating it.
4. Oyster
Probably, you might have heard of the aphrodisiac properties of this delicious ocean food. But if you haven't, then it is important to note that oyster has been used as an aphrodisiac from ancient times.
Studies have shown that the zinc in oyster does not only help maintain a healthy sperm count, it also enhances the flow of blood to sexual organs in both genders as well as maintain hormone testosterone.
And a boost in hormone production translates into heightened sexual desire in many cases.
5. Red wine
This one here is especially for the ladies. It doesn't mean that men can't bask in the healthiness of it though, but it is important for special emphasis to place on it.
Known to contain quercetin, which is believed to account for the positive response, a glass of red wine has been observed to help ladies get in the mood.
And apart from observation, a published research in The Journal of Sexual Medicine showed that one to two glasses of red wine a day increased sexual desire and lubrication in women.
SOURCEPulse Nigeria
You are lazy if you manage pain with painkillers – Doctor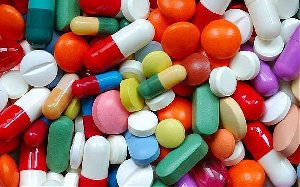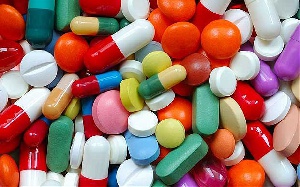 Health expert, Doctor Muftawu Mohammed, has asserted that it is wrong to manage body pains, whether internal or external, with pain killers.
According to him, managing pain with painkillers is simply a lazy man's approach and not recommended. He said this during an interview with Nana Yaw Odame on the Men's Lounge show which is aired on eTV Ghana.
He noted that pain management is something that requires the intervention of lots of experts who can employ the right methods to relieve the pain. "In healing, we have something called suppression or palliation and that is what painkillers do", he said.
Detailing on some of the right methods of managing pain which are specifically done by experts, he made mention of massages like ayurvedic massage, bolus massage, which is the general body massage that enhances blood circulation and relaxes the nerves to improve its functionality, dry cupping, which is done by putting a cup on the skin and forming a suction to relieve pain and improve circulation of blood, among others.
Doctor Muftawu advised people to avoid managing pain with painkillers because treating pain without painkillers is the best approach.
Source: happyghana.com
Man's vanished penis returns, yet to start functioning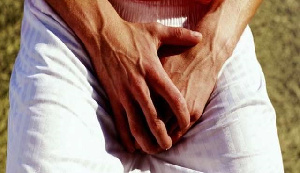 Man's vanished penis returns, yet to start functioning
---
The man has been asked to abstain from sex for a while [File photo]
• The penis of a 52-year-old farmer vanished at a funeral ground
• It has however returned but yet to function
• The man with the returned penis has been asked to abstain from sex for a while
A 52-year-old farmer in the Krachi East Municipality of the Oti Region has had his penis returned after it mysteriously vanished, JoyNews has reported.
The returned manhood is, however, yet to start functioning.
Narrating the incident, the younger brother of the farmer Issifu Yeliwa said they were at the funeral when a stranger came to them and complained of hunger.
In their bid to serve the stranger some food, he suddenly touched his senior brother's manhood and shortly after that, the manhood vanished.
Speaking to Adom News, the brother of the farmer who is also a fetish priest said the penis has now returned.
"It has returned but I can't tell if it will function as it used to or not," he said laughing.
According to him, although the vanished penis has returned after search and traditional performance he has been given some days to abstain from sex to enable the progress of work.
"He has not been permitted to have sexual intercourse at the moment," but was optimistic that after the numbers of days given, the penis might start working again as never before.
The suspect at the time, who was identified as Adams Kwasi, was taken to the police station for investigations when all efforts to bring back the manhood failed.
However, the Krachi East Municipality Police commander, DSP Aboagye, said the police hierarchy does not deal with spiritual matters but rescued the suspect from being assaulted.
2,143 test positive for HIV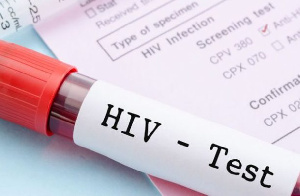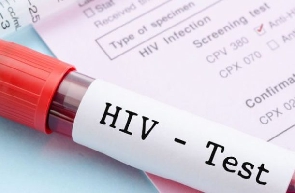 The USAID Strengthening the Care Continuum Project in collaboration with the Ghana Health Service (GHS) has, between October 2020 and March 2021 tested almost 30,000 people for Human Immune Virus (HIV) with 2,143 individuals testing positive.
The USAID Strengthening the Care Continuum Project is designed to improve the capacity of the government of Ghana and its partners to provide quality, comprehensive HIV services for people living with HIV.
The Counsellor for Public Affairs at the US Embassy in Ghana, Virginia Eliot who disclosed this noted that out of the number who tested positive for HIV, 1,988 of them have been initiated on treatment.
She was speaking via zoom technology during the 2021 media workshop and anti-stigma campaign on HIV/AIDS organized by the US President's Emergency Plan for AIDS Relief (PEPFAR).
The programme was aimed at equipping journalists to effectively report on HIV/AIDS issues.
"Here in Ghana, we have made great progress in the fight to achieve epidemic control by 2030", she added.
Dr Henry Nagai, the Chief of Party of USAID Strengthening the Care Continuum project called on Journalists to use their media to encourage people, particularly the youth, to voluntarily test for HIV.
According to Dr Henry Naggai, the media is a powerful tool that can be used to minimize, if not erase the myth surrounding HIV.
"People still see those living with HIV as outcasts, but journalists are in the position to tell the story better that though there is no cure for HIV, there is treatment for patients to live for years," he said.
Dr. Naggai disclosed that enough resources have been channelled into HIV advocacy in the regions and anybody could walk into any health facility to test".
He noted that, due to the stigma that people living with HIV go through, it is difficult for most of them to socialize and get involved in any community activity.
He therefore challenged the media to help people in the community to accommodate people living with the virus since it is not a communicable disease
Mrs Dzid Kwame, Media Specialist for the PEPFAR project would demonstrate effective strategies to achieve 95-95-95 epidemic control at the national level.
"It means 95 per cent of people living with HIV will know their status, 95 percent of people diagnosed with HIV infection will receive a sustained antiretroviral therapy and 95 percent of people receiving antiretroviral therapy will have viral suspension", he explained.
Source: ghanaguardian.com