Cigarettes, Shisha killing 75 Ghanaians weekly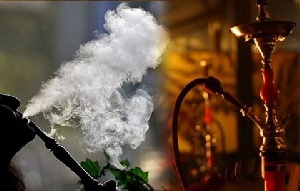 Seventy-five Ghanaians, mostly men, die from tobacco and shisha smoking-related illnesses on a weekly basis, the Ministry of Health (MoH) has disclosed.
The ministry also revealed that over 807,600 of the country's population smoke cigarettes, shisha, and other tobacco products which it says is a "serious public threat."
The MoH made this known on World Tobacco Day on which fell May 31.
The Ministry, as part of the world's 'No Tobacco Day' celebration, stated that 'pursuant to part six (6) of the Public Health Act, 2012, Act 851, the nation continues to advocate for strong tobacco cessation policies.
As part of the theme for this year's annual awareness campaign "Commit to Quit," the MoH, Ghana Health Service, and the Food and Drugs Authority (FDA) together with other civil society organizations join in the global call to urge users of tobacco and tobacco products in the wake of the COVID-19 pandemic.
"Despite the fact that quitting smoking can be challenging, studies have demonstrated significant benefits. For instance, after just 20 minutes of quitting smoking, the elevated heart rate of smokers drops, within 12 hours, carbon monoxide levels in the blood equally adjust to normal," a statement from the MoH said.
It added "there has also been evidence of improvement in blood circulation and lung function within 12 weeks. In addition, major complications of smoking including risks of stroke and lung cancer decrease to that of a non-smoker."
In a statement copied to Starr News, the use of nicotine and other toxic chemicals increases the risk of cancer, cardiovascular and pulmonary diseases. Considering these severe health effects and their impacts on the world's population, the World Health Organization (WHO) and other global partners continue to raise awareness on the harmful effects of tobacco use, second-hand smoke exposure and discourage the use of tobacco in all forms.
Worldwide, "tobacco kills more than 8 million people annually. More than 7 million of these deaths are from direct tobacco use and around 1.2 million are due to non-smokers being exposed to second-hand smoke."
The ministry, therefore "urged people who want to quit smoking to access help in the various health facilities across the country in a pledge to support to all tobacco users as they commit to quit smoking."
Source: starrfm.com.gh
You are lazy if you manage pain with painkillers – Doctor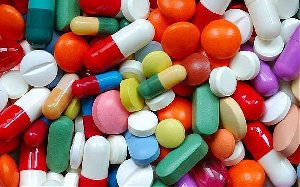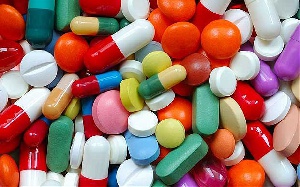 Health expert, Doctor Muftawu Mohammed, has asserted that it is wrong to manage body pains, whether internal or external, with pain killers.
According to him, managing pain with painkillers is simply a lazy man's approach and not recommended. He said this during an interview with Nana Yaw Odame on the Men's Lounge show which is aired on eTV Ghana.
He noted that pain management is something that requires the intervention of lots of experts who can employ the right methods to relieve the pain. "In healing, we have something called suppression or palliation and that is what painkillers do", he said.
Detailing on some of the right methods of managing pain which are specifically done by experts, he made mention of massages like ayurvedic massage, bolus massage, which is the general body massage that enhances blood circulation and relaxes the nerves to improve its functionality, dry cupping, which is done by putting a cup on the skin and forming a suction to relieve pain and improve circulation of blood, among others.
Doctor Muftawu advised people to avoid managing pain with painkillers because treating pain without painkillers is the best approach.
Source: happyghana.com
Man's vanished penis returns, yet to start functioning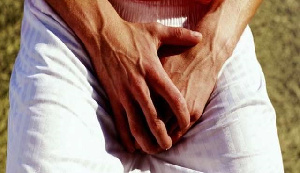 Man's vanished penis returns, yet to start functioning
---
The man has been asked to abstain from sex for a while [File photo]
• The penis of a 52-year-old farmer vanished at a funeral ground
• It has however returned but yet to function
• The man with the returned penis has been asked to abstain from sex for a while
A 52-year-old farmer in the Krachi East Municipality of the Oti Region has had his penis returned after it mysteriously vanished, JoyNews has reported.
The returned manhood is, however, yet to start functioning.
Narrating the incident, the younger brother of the farmer Issifu Yeliwa said they were at the funeral when a stranger came to them and complained of hunger.
In their bid to serve the stranger some food, he suddenly touched his senior brother's manhood and shortly after that, the manhood vanished.
Speaking to Adom News, the brother of the farmer who is also a fetish priest said the penis has now returned.
"It has returned but I can't tell if it will function as it used to or not," he said laughing.
According to him, although the vanished penis has returned after search and traditional performance he has been given some days to abstain from sex to enable the progress of work.
"He has not been permitted to have sexual intercourse at the moment," but was optimistic that after the numbers of days given, the penis might start working again as never before.
The suspect at the time, who was identified as Adams Kwasi, was taken to the police station for investigations when all efforts to bring back the manhood failed.
However, the Krachi East Municipality Police commander, DSP Aboagye, said the police hierarchy does not deal with spiritual matters but rescued the suspect from being assaulted.
2,143 test positive for HIV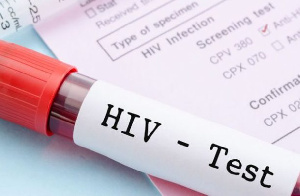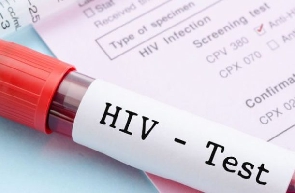 The USAID Strengthening the Care Continuum Project in collaboration with the Ghana Health Service (GHS) has, between October 2020 and March 2021 tested almost 30,000 people for Human Immune Virus (HIV) with 2,143 individuals testing positive.
The USAID Strengthening the Care Continuum Project is designed to improve the capacity of the government of Ghana and its partners to provide quality, comprehensive HIV services for people living with HIV.
The Counsellor for Public Affairs at the US Embassy in Ghana, Virginia Eliot who disclosed this noted that out of the number who tested positive for HIV, 1,988 of them have been initiated on treatment.
She was speaking via zoom technology during the 2021 media workshop and anti-stigma campaign on HIV/AIDS organized by the US President's Emergency Plan for AIDS Relief (PEPFAR).
The programme was aimed at equipping journalists to effectively report on HIV/AIDS issues.
"Here in Ghana, we have made great progress in the fight to achieve epidemic control by 2030", she added.
Dr Henry Nagai, the Chief of Party of USAID Strengthening the Care Continuum project called on Journalists to use their media to encourage people, particularly the youth, to voluntarily test for HIV.
According to Dr Henry Naggai, the media is a powerful tool that can be used to minimize, if not erase the myth surrounding HIV.
"People still see those living with HIV as outcasts, but journalists are in the position to tell the story better that though there is no cure for HIV, there is treatment for patients to live for years," he said.
Dr. Naggai disclosed that enough resources have been channelled into HIV advocacy in the regions and anybody could walk into any health facility to test".
He noted that, due to the stigma that people living with HIV go through, it is difficult for most of them to socialize and get involved in any community activity.
He therefore challenged the media to help people in the community to accommodate people living with the virus since it is not a communicable disease
Mrs Dzid Kwame, Media Specialist for the PEPFAR project would demonstrate effective strategies to achieve 95-95-95 epidemic control at the national level.
"It means 95 per cent of people living with HIV will know their status, 95 percent of people diagnosed with HIV infection will receive a sustained antiretroviral therapy and 95 percent of people receiving antiretroviral therapy will have viral suspension", he explained.
Source: ghanaguardian.com