Young Nigerian entrepreneur receives $2 million to expand his startup operation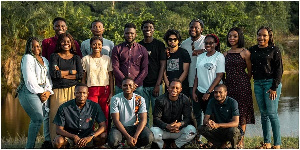 Mono, a Nigerian startup, has raised $2 million from five investors, to help digital businesses to access financial data and accounts of customers. This fundraising is one out of many.
The recent funds was obtained from a seed round, however, the Nigerian API firm, which wires customers and digital businesses together, has conducted two other funding.
The first being a pre-seed fundraising, which saw Mono secure $500,000 in September 2020, and $125,000 two months later. This takes the company's total third party investment capital to $2.62 million.
Nigeria's GDP to crash in Q1, Bismarck Rewane's FDC projects
The $2 million capital was raised from Entrée Capital, VC Lateral Capital, Babs Ogundeyi, Kuda's co-founder and chief executive officer, TCVP's Gbenga Oyebode and Verod Capital co-founder, Eric Idiahi.
It was gathered from Abdul Hassan, CEO of Mono, that the capital will be disbursed into the expansion of Mono service, which is used by Carbon, Inflow Finance, Aella Credit, Credpal, Autochek, and Renmoney.
Hassan added that: "Our expansion is mostly inspired by our customers looking to expand to other markets, same with some of our products. We work with our customers to give them the right tools to build new experiences for their customers."
Source: legit.ng