Former Wesley Girls student recounts how she was prevented from becoming a prefect because she was Muslim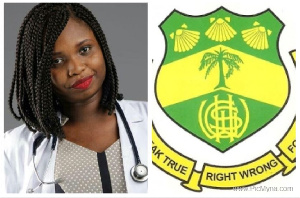 The ongoing scandal about Wesley Girls High School and their Muslim students continues to open the wounds of some past students who suffered such discrimination by the Methodist Church, founders of the government-funded school.
Fathia Ayodele Kareem, who claims to have attended Wesley Girls Senior High School in Cape Coast from 2006 to 2009, and is now a Medical Doctor, narrated her ordeal at her alma mater.
In a Facebook post sighted by GhanaWeb, Fathia Ayodele Kareem stated that Wey Gey Hey installed in her many values that she was grateful for, but that came with a price to pay.
She described her experience in the secondary school as "a walk in the park" as compared with most of the stories that she has read under the hashtag #GeyHeyMuslimsSpeak, which made her really sad.
Fathia Ayodele Kareem, in her post, said: "I was fortunate to be placed in Ellis house and I say fortunate because it seems the more bearable Muslim experiences have that in common. I was the second person in my family to attend Gey Hey so I had been informed that Muslims were not allowed to pray and I didn't fight it.
"I focused on other things, reading the Quran which I did freely in my class and in my dorm (shout out to S1 class and Ellis house sisters), no one reported me for doing this and it never crossed my mind that it was even a possibility. I was able to fast on some days albeit with some challenges. I had to fast most days without eating suhoor (pre-dawn meal) and when I was able to smuggle a bottle of milo into my dorm, then I had that. Food was banned from the dorms so I had to find something easy that I could gulp down in minutes to minimize chances of getting caught. My table heads didn't report me either for not eating, really after hearing all the other stories, I can't be more grateful for Ellis house sisters."
Kareem added that she was "passed over for prefectship which I believe was because I am Muslim".
Wesley Girls, according to the former student, had not spelt out plainly the dos and don'ts of being a Muslim attending a Christian school, so everything a Muslim student does is very "obscure and ambiguous".
She narrated further, "each year group has a messaging platform and I hear some have had conversations about these issues, some good and some just appalling but I can't relate because my year group page is rather quiet, not sure whether it's good or bad really.
"One thing that rubs me off the wrong way since these conversations started is that the main concern for some old girls is the name of the school being dragged through the mud."
Fathia Ayodele Kareem then asked, "How is the reputation of a school more important than the treatment of its students even if it's a minority group? Is that not akin to the family that tells a wronged family member not to report a crime because of saving face, 'come and let's solve the matter at home'?"
She noted that it is not the goal of Muslims to taint the name of Wey Gey Hey because it does not bring any satisfaction to them.
"We would rather we didn't have those experiences in the first place because the mental and emotional hurdles we had to jump through can never be erased," Kareem stated. "Some of us have healed and are healing and in sharing these stories, we hope to spare another generation from having to go through similar treatment."
Fathia Ayodele Kareem observed that the conversation about Wey Gey Hey was sparked by the no fasting rule but it was merely the pin that set the ball rolling.
"I know this might be hard to imagine but humour me for a minute. Imagine as a Christian, you attend a school and you're told you cannot pray, you can't attend church service, you can't read your bible. Preposterous right? Then because you were seen reading your bible, you are 'punished' by being forced to memorize Quran passages. I'm sure you can't even imagine that happening, not in a million years. Well, lucky you, that's the treatment Gey Hey Muslims have had to endure in more recent times."
Read Fathia Ayodele Kareem's full post below.
Source: www.ghanaweb.com
Dagbong SHS probes 'sexual gestures' by students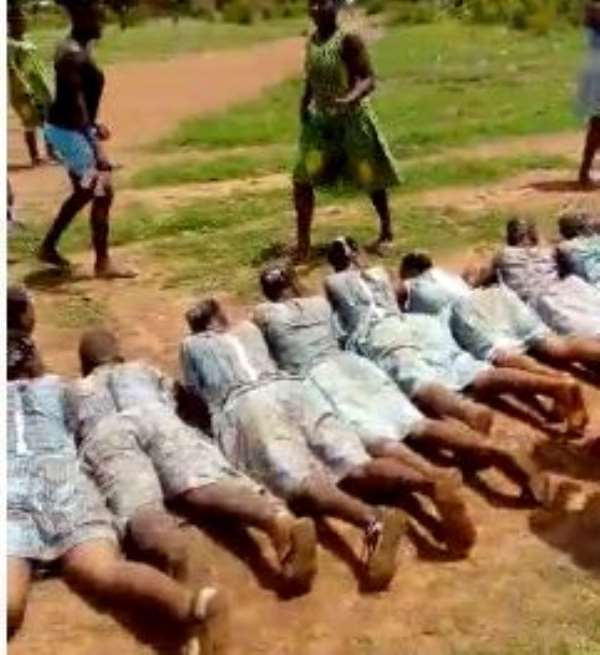 The management of the Dagban State SHS in Yendi in the Northern Region has begun probing circumstances that led to first year students of the school being ordered to perform sexual gestures as part of their initiation to the school by their seniors.
The immoral gestures were videoed and disseminated via social media by one of the students, causing anger among parents and other stakeholders of the school.
The Assistant Headmaster of the school, when DAILY GUIDE called him last Saturday said that "we have seen the video of the incident which occurred three weeks ago and we are very disturbed by it. "Management upon hearing about the incident ordered a probe into the circumstances which led to the action by the senior students."
The committee which was ordered to probe the incident has completed it assignment, he said, "and would submit its report to the school authorities for action."
According to him, the school is situated far away from Yendi township, and with most teachers not living on the campus such activities could not have been noticed by the authorities.
Continuing, he said that 70 per cent of teachers live off campus, making total control of the students impossible. The students live on the campus with the security detail, he said.
Narrating the incident, he said that "it is customary for seniors to initiate newcomers to the school by sometimes asking them to wash the motorcycles of teachers and other insignificant chores. Unfortunately, on that fateful day when they went to their dormitories, some seniors ordered the first year students to come out and undertake the sexual gestures which were videoed by one of the students and disseminated via social media."
According to him, "we have identified the student who videoed the act. That student has fled the school as I speak to you."
He assured parents and other stakeholders that "we shall do our best to ensure discipline in the school. Regarding this unfortunate incident when the report and recommendations for punitive measures are out, we shall implement them accordingly."
—Daily Guide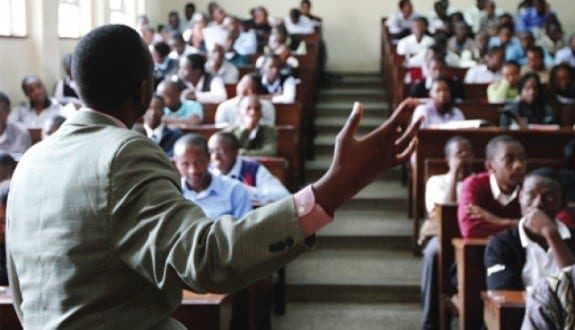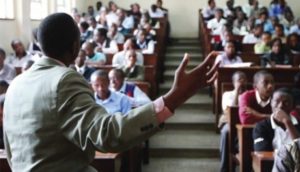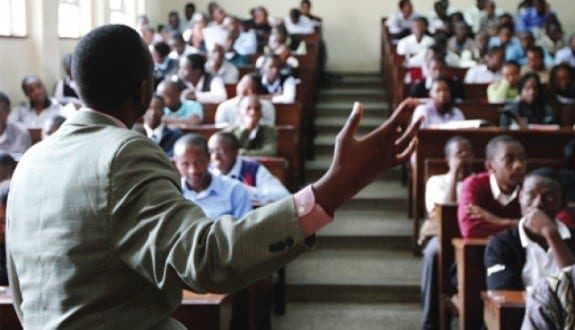 The Technical University Teachers' Association of Ghana (TUTAG), has suspended its strike.
A Press statement dated Saturday, June 19, 2021 and signed by the National President, Dr Michael Brigandi said the suspension of the industrial action is based on trust and confidence in the assurances by the Education Minister.
TUTAG in its statement claimed the decision is to give Dr. Yaw Osei Adutwum the benefit of the doubt.
"After listening to the Education Minister, we observed that there are still individuals in political positions that citizens can trust. From our observations of his verbal and non-verbal communication, we could see the natural sincerity that was oozing from both this verbal and non-verbal communication. Our encounter with Dr. Yaw Osei Adutwum was the beginning of the shift of TUTAG from mistrust to mutual trust, hence the decision to reconsider our position."
It added: "Though our strike has been declared legal, and we could have decided to remain on strike till all our issues were resolved, we wish to inform the Education Minister that our decision to suspend the strike with immediate effect was based on our trust and confidence in his assurances. The word worthy of note is "suspend". We are only suspending the strike to give Dr. Yaw Osei Adutwum the benefit of the doubt".
The NLC has directed government to resolve all outstanding issues by the association within 60 days.
The Association commenced a partial nationwide strike on Monday, June 14, to demand the payment of their Research arrears, negotiation of their conditions of service, among others.
Other demands by TUTAG included Tier-2 Pension payment, Accreditation of Technical University's programmes, and Scheme of Service.
Source: Ghana/Kasapafmonline.com
SHS students resume school pregnant, wearing engagement rings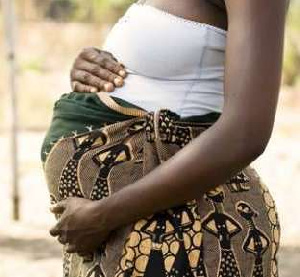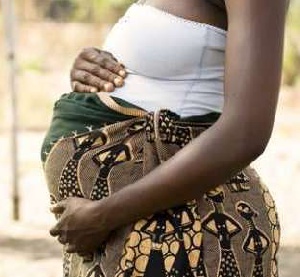 Stakeholders in Education in the Eastern region are alarmed at the high rate of teenage pregnancy among students in both Basic and Senior High Schools.
According to some heads of Senior High Schools in the region, some female students resumed school pregnant and wearing engagement rings.
"Some female students returned to school pregnant and wearing engagement rings. They got impregnated and were forced into marriage. But the policy says you cannot sack them from the school so I allowed them to stay in school. I only asked them to remove the rings. In all this it will get to a stage they will drop out of school when the belly protrudes," the Headmistress of Kwahu Nkwatia Presbyterian Senior High School, Mrs Cythia Anim said in a meeting in Koforidua by Girls Education Network formed by Plan International Ghana.
The meeting was part of the commemoration of the Day of the African Child marked June 16, every year.
The Headmistress who is a former Eastern Regional Officer of Girls Education at the Ghana Education Service added "although there is a policy by GES that the girls should be in school even when they are pregnant. We the heads of Senior high schools are in agreement with that government policy but we realized that the stakeholders have to go back to the drawing board and the government as a whole to review it…because the students are abusing it and doing their own things."
She joined calls by other stakeholders advocating for amendment of aspects of the laws of Ghana that allows a person to consent to sexual activity at the age of 16 but could only marry when the person reaches 18 years.
This arrangement, they say exposes young girls to danger and create a window for people to take advantage of them resulting in the current alarming rate of teenage pregnancy among basic and Senior high school students in the country.
A total of 109,888 adolescent girls were impregnated in 2020 in Ghana. Out of the number 2,865 were between 10 and 14 years while those with ages between 15 and 19 years were 107,023.
The Eastern Region recorded the second-highest numbers in teenage pregnancy.
The Eastern Regional Girls Education Officer at the Ghana Education Service Patricia Birago said reports from the various Senior High Schools on teenage pregnancy among students are not pleasant adding her voice for the country to amend the sexual consent age of 16.
"Government is saying that a person can go to bed with whoever he chooses at age 16 so if a girl doesn't start KG early by 16 she is in school and legally free to have sex and at age 18 can even go ahead and marry. So we have realized that our girls are getting pregnant and they even go and marry and come back to school with their rings on which is of very bad taste because we know at the basic level a girl should not be pregnant and marry if for anything at all it should be tertiary but with this clause where lie the power of school authorities to question girls who come to school with their wedding and engagement rings "
The New Juaben North Director of the National Commission for Civic Education, NCCE, Ebenezer Acheampong concurred with the need to review sexual consent age in the face of the worrying trend of teenage pregnancy and marriages.
Meanwhile, Plan International Ghana has commissioned a data collection project and scientific diagnosis of the teenage pregnancy menace in various schools in seven districts; Okere, Akuapem North, Upper Manya Krobo, Atiwa East and West, New Juaben North and South which have a high rate of teenage pregnancy in Eastern region.
The Eastern Regional Unit Manager of Plan International Ghana, Kofi Adade Debrah, said the project is to critically analyze the situation on the ground for a remedy to improve gains made in gender parity at Basic and Senior High school level to tertiary and push forward highest decision making bodies in government.
Source: starrfm.com.gh