COCOBOD unhappy about women share of cocoa profits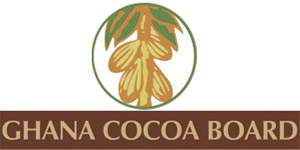 The Ghana COCOBOD has expressed worry that women farmers in the country do not receive equal share of profits from cocoa income, despite their significant contributions towards the growth of the nation's cocoa sector.
Mrs Faustina Elikplim Aberor, the Bono, Bono East and Ahafo Regional Extension Officer, Cocoa Health and Extension Division (CHED) of the COCOBOD said women were actively engaged in all stages of cocoa production – nursing, weeding, planting, harvesting, breaking of pods, fermentation, and drying.
"Interestingly, the woman disappears from the scene at the selling point", a situation she noted, saying if women's potentials are fully harnessed, they would be able to contribute significantly to the socio-economic development of the nation.
Mrs Aberor raised the concerns during the launch of the "Women for Change" (W4C), a project initiated by Care International, an NGO with funding from Mars Incorporated, in Sunyani.
Overall objectives of the five-year project are to "expand village savings and loan initiatives in Touton cocoa communities and beyond to strengthen financial literacy, household savings, and income-generating activities for women".
This would make a great impact on the lives of women cocoa farmers in 122 cocoa-growing communities in Bono and Ahafo Regions.
Mrs Aberor indicated Ghana's sector, the largest foreign exchange earner, was composed of about 888,000 small-scale farmers with 30 per cent being women, and underlined the need to provide even playing field in the sector to enable women to increase control of their lives by becoming independent and autonomous.
This, she added would reduce high levels of poverty in several cocoa-growing areas, rectify gender anomalies in the cocoa sector, and enhance efforts towards eliminating the worst forms of child labour in the sector.
Mrs Aberor described the implementation of the W4C project as welcoming news saying "when cocoa-farming households gain access to financial skills and tools, women can engage in entrepreneurship, increase gender equality that would enable cocoa-farming households achieve economic resilience and improved livelihoods".
Giving an overview of the project, Mr Marshall JB Anala, the Project Manager of Care International explained the project, was expected to end in September 2025, and would benefit 27,000 women within cocoa farming communities.
He said it required support from key stakeholders such as traditional authorities, the Ministry of Food and Agriculture, Districts and Municipal Assemblies to make it achieve desirable outcomes.
Last year, Mrs Mercy Nyamikey, Senior Manager, Cocoa and Private Sector Initiative, Care International, said the NGO reached 1,046,913 people directly and over 3.1 million people indirectly to support their food and nutrition security and resilience to climate change
She added 53 per cent of the direct reach were women, adding her NGO reached 174,775 women and girls to promote their access to and control of economic resources.
"We also reached 1,000 people to support women's rights to sexual, reproductive, and maternal health, indirectly benefiting a further 4,000", Mrs Nyamikey added.
"Our approach prioritizes implementing effective human rights due diligence processes in collaboration with partners and supporting community-based investments and development programmes in the areas of women's empowerment, education and income", Madam Berlinda Addison-Ansah, the Sustainability Programme Officer, Mars Incorporated stated.
"Cocoa is not only one of the key ingredients of our world-renowned chocolate brands, it is central to the livelihoods of an estimated 350,000 cocoa farmers in our global supply chain".
"We depend on cocoa farming communities, and this mutual relationship drives us to continuously strive to create a sustainable cocoa supply chain where human rights are respected, and everyone has the opportunity to thrive", Mad Addison-Ansah added.
Source: GNA
Here is how the cedi is performing against major foreign currencies as of June 21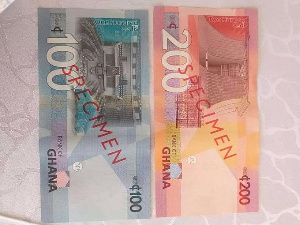 • The cedi traded against the dollar at a mid-rate of 5.7512
• It's trade value against the Pounds Sterling stands at 7.9450 mid-rate
• The Euro, however, went up at a mid-rate of 6.8242
On the interbank board today, June 21, 2021, the Ghana Cedi is trading against the dollar at a buying price of 5.7483 and a selling price of 5.7541 as compared to last Friday's trading of a buying price of 5.7483 and a selling price of 5.7541 to open the 25th trade week of the 2021 fiscal year.
Against the Pound Sterling, the cedi is trading at a buying price of 7.9407 and a selling price of 7.9493 as compared to last Friday's trading of a buying price of 8.0040 and a selling price of 8.0126.
The Euro is trading at a buying price of 6.8208 and a selling price of 6.8275 as compared to last Friday's trading of a buying price of 6.8468 and a selling price of 6.8536.
The South African Rand is trading at a buying price of 0.4023 and a selling price of 0.4027 as compared to last Friday's trading of a buying price of 0.4071 and a selling price of 0.4075.
The Nigerian Naira is trading at a buying price of 71.2390 and a selling price of 71.3642 as compared to last Friday's trading of a buying price of 71.3069 and a selling price of 71.3312.
For the CFA, it is trading at a buying price of 96.0757 and a selling price of 96.1701 as compared to last Friday's trading of a buying price of 95.7098 and a selling price of 95.8049.
15 years without research vessel worries fishers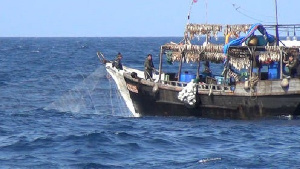 Fisher associations in Ghana are worried about the unavailability of a research vessel to conduct examinations on the behaviour of the country's fish species, particularly in closed seasons.
The associations – comprising the National Fisheries Association of Ghana, the Ghana National Canoe Fishermen Council, Ghana Industrial Trawlers Association and the Ghana Inshore Fishers Association – are intensifying their request for the vessel, as the 2021 fishing closed-season is set to begin from July 1 to August 31.
Globally, fisheries research vessels are used to survey and monitor fish populations in the world's oceans. The results of their investigations help scientists understand the status and development of fish stocks, and also define measures for their protection.
"The implication is that as fish stocks are expected to multiply and replenish in the closed-season, the biggest threat in the season is migration of these fish into other territories, particularly Togo and Ivory Coast. A research vessel will monitor all these activities in the ocean including water temperatures and conditions of phytoplankton, which serves as food for the fish," president of the Ghana Inshore Fishers Association, Joseph Quaye, told the B&FT.
Unfortunately, the associations indicated that Ghana has been without a fisheries research vessel for the past 15 years. The situation, according to industry stakeholders, is contributing significantly to Ghana's depleting fish stocks and worsening the illegal fishing burden confronting the country.
In 2017, government hinted at plans to acquire a research vessel to probe Ghana's territorial waters domain in order to discover the amount of fish species in it.
Named the Dr. Fridtjof Nansen Research Vessel, it was expected to dock in the country on September 13, 2017 and inaugurated on September 14 the same year. However, till date, Ghana does not have any such advanced research vessel.
Meanwhile, the Director of the Regional Maritime Centre, Professor George Wiafe, has also confirmed that the current research vessel at the Ministry of Fisheries and Aquaculture became unworthy for sea since 1995.
However, the Minister for Fisheries and Aquaculture Development, Mavis Hawa Koomson, told B&FT that government is at advanced stage of procuring a modern, sophisticated fisheries research vessel for the sector.
The minister, who was speaking at the announcement ceremony of the 2021 fishing closed-season in Accra, also revealed that apart from the vessel, government, by close of year will procure four patrol boats to enhance monitoring, control and surveillance activities in Ghana's marine waters. "These are major strides we are embarking on to fight against all forms of illegal, unreported and unregulated fishing activities in our waters, and to protect our stocks," she said.
Source: thebftonline.com
Heads of State agree to push new ECOWAS single currency to 2027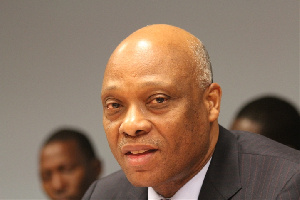 • A new roadmap towards the ECOWAS single currency has been adopted
• The single currency is expected to take off by 2027
• The agreement was arrived at during the 59th Ordinary Session of the ECOWAS in Accra
After many years of planning, a new roadmap to launch the Economic Community of West African States (ECOWAS) single currency in 2027, has been adopted.
This agreement, according to Dr. Jean-Claude Kassi Brou, President of the ECOWAS Commission, was arrived at by all Heads of State of ECOWAS at the 59th Ordinary Summit in Accra, yesterday, reports the GNA.
"Due to the shock of the pandemic, the heads of state had decided to suspend the implementation of the convergence pact in 2020-2021," Dr. Brou said.
"We have a new road map and a new convergence pact that will cover the period between 2022 and 2026, and 2027 being the launch of the Eco," he said.
He also added that the Heads of State had requested of the ministerial committee to take a look at the new roadmap and the convergence pact, considering the lessons the coronavirus pandemic has brought on the sub-region.
Source: www.ghanaweb.com