Kasoa murder: Runaway fetish priest arrested in fresh case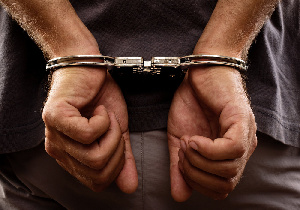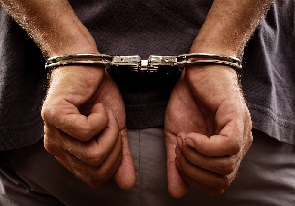 The on-the-run Fetish priest in Kasoa Murder, whose name was given as Wazinga, has been arrested in another case of attempted ritual killing.
Wazinga was arrested after attempting to perform money rituals for another person.
It will be recalled that two teenagers, aged 16 and 17 respectively, on Saturday, April 3, 2021, were arrested for allegedly murdered a 10-year old boy in Lamptey Mills a suburb of Kasoa in the Central Region.
According to reports, the two boys lured the deceased into an uncompleted building and hit him with a club, killing him instantly.
It took the timely intervention of the Police to stop eyewitnesses who had attempted to lynch the two boys.
On Wednesday 7th April 2021, The Eastern Region Police Command arrested a fetish priestess, Charity Mensah and one Desmond for their roles in the Murder of Ishmeal.
Charity Mensah's husband, Wazinga who is the main fetish priest, managed to escape.
The fetish priestess was, however, granted bail after some time.
But in the latest development, Wazinga has been arrested by the Suhum Police Command in a fresh case of ritual murder.
Confirming the incident to Kaakyire Ofori Ayim on Atinka FM's AM Drive, Gyasehene of Amanase Traditional Council, Nana Addo Agyekum, said Wazinga and some other suspects were arrested in an attempt to abduct a child in Amanase for rituals.
Nana Addo Agyekum revealed that Wazinga's accomplice posed as a mad man with a special drink in a bottle to lure kids for rituals.
"After Wazinga escaped Police arrest, we assured the Police that we will definitely get him. So on Friday 7th May 2021 my youth informed me that a suspicious man had visited Wazinga's shrine. After the visit, the youth informed me that the man who visited Wazinga is roaming in Amanase and its environs posed as a mad man. I then asked them to monitor his movements. On Sunday 9th May the youth confronted the supposed mad man, who upon sensing danger, confirmed that he came to see Wazinga and has been asked to bring some items to commence a ritual. My boys seized his phone in the process. Wazinga who did not know the phone of his client had been seized called and thinking he was talking to his client, he asked why his client was wasting time after he had asked him to bring the items for the rituals ", Nana Addo Agyekum narrated to Kaakyire Ofori Ayim.
Nana Addo Agyekum revealed that it took the timely intervention of the Suhum Police Command to prevent the youth of Amanase from setting the shrine ablaze.
Wazinga is currently in the custody of the Suhum Police Command.
Source: Atinka Online
Man, 34, stabbed to death with kitchen Knife by family member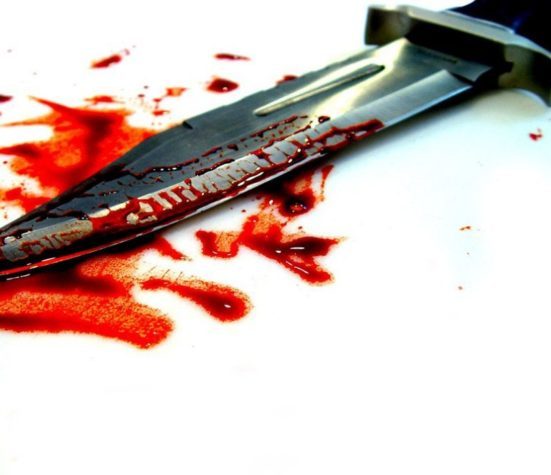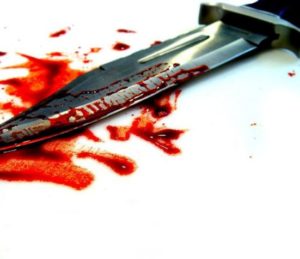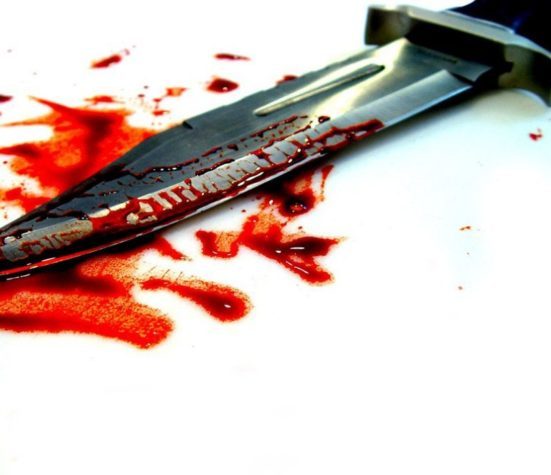 A 34-year-old man Kwame Frimpong has been stabbed to death at Akyem Oda -Nkwanta in Birim Central Municipality in the Eastern Region.
The deceased was stabbed multiple times with a kitchen knife in both left and right ribs by the suspect Nana Kwame, 36, who is a family member.
The body has been deposited at Oda Government Hospital mortuary for preservation and autopsy.
The Public Relations Officer of the Eastern Regional Police Command DSP Ebenezer Tetteh told Starr News, preliminary investigation by Police indicate that the deceased and the suspects were extended family members and natives of Oda Nkwanta.
The Suspect is a Carpenter while the deceased is a Farmer.
About a week ago, the suspect's friend, who is a farmer in the community, needed a labourer to clear his farm. The suspect recommended the now deceased Kwame Frimpong to him.
The farmer was not impressed with the haphazard work done by Kwame Frimpong and expressed same to Nana Kwame.
On June 18, 2021, around 2:00 pm, the suspect met the deceased at a funeral ground in the Akyem Oda- Nkwanta and rebuked him for the poor work done.
This created misunderstanding between the two and as a result led to a fight in which they slapped each other.
A few hours later, around 6:30 pm, the suspect met the deceased by the roadside in the town and stabbed him twice with a kitchen knife under both the left and right ribs of the deceased.
Sensing danger, the suspect picked his motorbike and escaped from the town.
The victim was rushed to Oda Government Hospital for treatment but died shortly on arrival.
The body is being preserved at the hospital morgue, awaiting autopsy.
DSP Tetteh said efforts are underway to arrest the Suspect.
Source: Ghana/Starrfm.com.gh
VIDEO: 61-year-old man jailed for insulting 'Abusuapanin'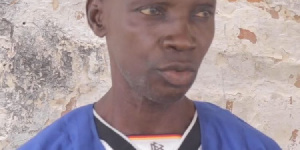 A 61-year-old 'drunk pastor', Kwaku Amofa has been jailed for twelve months at the Kumasi Central Prison for insulting the head of his family.
Speaking to crimecheckghana, the pastor admitted insulting his family head, but claimed, he thought it was a trivial issue that would not have ended him in prison.
Mr. Amofa, who was charged by a Kumasi Circuit court for causing harm, acknowledged that he had taken alcohol at the time the incident occurred. He was however quick to add that, "he was sober, so he was not under the influence of the drink to cause any harm as the court charged and sentenced him."
He said his family head had given him fake documents to a land he had bought from him. This, he stated, infuriated him to launch insults on him. "I had wanted to go out to pray, but the main gate of the house was locked. I did not understand that, so I only asked, 'which foolish person locked the gate' that's all.
"That day, a party was held in the area, so I decided to go there to listen to music. It is true that I had taken some alcohol, but I wasn't drunk", he continued.
He said, as the incident unfolded, three men accosted him and sent him to the police station. He further claimed that, on their way, they said they "would raise false allegations against him, so he would land in prison."
According to him, the worst thing was that he was not given the opportunity in court to explain his side of the story, but the judge gave his verdict.
"When one of them said they will raise false allegations against me, I was not disturbed because I thought it was going to be back-and forth-conversation. However, it did not happen the way I had expected it", he said.
The self-acclaimed pastor could not hire a lawyer and was ignorant of the court process.
CCF's intervention
Crime Check Foundation (CCF) with support from one of its donors, Mr. and Mrs. Koomson went to his aid and paid his fine for his release. Mr. Amofa thanked the couple for their intervention.
The Justice Support Activity
Mr. Amofa's situation is a clear indication of breaches in Ghana's justice delivery system. It is for many such poor individuals, that the USAID Justice Sector Support Activity (JSSA) is being implemented to improve justice delivery in the country. The JSSA is an intervention that seeks to reinforce efforts by the US Government to enhance Ghana's justice delivery system by increasing Citizen Oversight and Monitoring of Criminal Cases, increasing citizen knowledge and access to Justice Sector services, and strengthening advocacy for accountability of key justice sector institutions for improved justice delivery in Ghana.
Source: crimecheckghana.org
Five illegal miners grabbed in Obuasi
Five illegal miners have been arrested at Buabenso in the Adansi Akrofuom of the Ashanti Region.
The Obuasi police acted upon a tip-off that a group has defied the government order to halt illegal mining also known as Galamsey.
The police command swooped on these five illegal miners at Buabenso near Kubikonto, a community in the Akrofuom District, on Friday, June 18.
The suspects are Micheal Morkli, 32, Ofori Kpodo, 28, Emmanuel Vidogo,18, Eric Ahey, 40 and Bright.
The Obuasi Police Commander, DSP Martin Assenso, who confirmed the arrest, said the suspects were arraigned before the Fomena Magistrate Court and were remanded to police custody to re-appear on Wednesday, June 23.
He added that the fight against illegal mining has been tough due to the fact that some opinion leaders always come to plead for suspects to be released.
He warned the police would not countenance such acts.
Source: 3news.com