Bob Marley still earns millions years after his death – here is how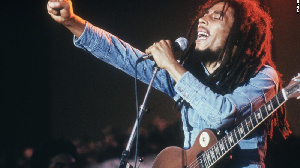 Today marks exactly 40 years since reggae legend Bob Marley passed away. His death on May 11, 1981, came as a shock to many across the world. The iconic musician reportedly died at age 36 en route to Jamaica at Cedars of Lebanon Hospital in Miami, Florida.
Despite his demise some 40 years ago, the reggae king's estate is quite profitable. Forbes listed Bob Marley among the highest-paid dead celebrities in the world.
According to the Forbes list, the reggae artiste saw his music streams soar, accumulating over a billion spins worldwide.
"House of Marley, his line of speakers, turntables, and headphones, and sales of T-shirts and lighters adorned with his likeness also added more than $3 million to his coffers," Forbes reported.
In total, Forbes estimates his net worth to be $14 million, making him the eighth highest-paid dead celebrity. According to Celebrity Net Worth, Bob Marley was worth $11.5 million at the time of his death, which is equivalent to $32 million in today's inflation-adjusted dollars.
Celebrity Net Worth also notes that there are millions of dollars worth of unauthorized and authorized products using Marley's music and image rights. The unauthorized and authorized licensing fees amount to $500 million of revenue annually.
His records have sold more than 75 million copies globally, making him one of the best sellers of all time. And if he were to be alive today, Celebrity Net Worth estimates he would have been worth $200 million.
Bob Marley was born on February 6, 1945, to February 6, 1945, Cedella Malcolm in Nine Mile, Saint Ann Parish, Jamaica. When his father, a white Jamaican from Sussex, England, died in 1955, his mom moved to Trenchtown and re-married.
His music career started in 1963 when he formed The Wailers with Bunny Wailer, Peter Tosh, Junior Braithwaite, Beverley Kelso, and Cherry Smith. Although the group disbanded in 1974, it is remembered for its hit song "Simmer Down."
Marley pursued a solo career and released his first album titled "Exodus" in 1977. He released 13 studio albums and six live albums and singles such as "Redemption Song," "I Shot the Sheriff," "No Woman, No Cry," "One Love," and "Get Up, Stand Up."
In 1966, the reggae icon married Alpharita Constantia "Rita" Anderson in Kingston, Jamaica. They had four children together, including two adopted children from past relationships. He also had five children with others, including Damian, who became a Grammy-winning reggae musician.
Marley was a committed member of the Rastafarian movement and also affiliated himself with the Twelve Tribes Mansion, one of the Mansions of Rastafari. His role in the Rastafarian movement also influenced his support for Pan-Africanism.
Source: face2faceafrica.com
WATCH: Frail Gbagbo attends church in first public appearance since his return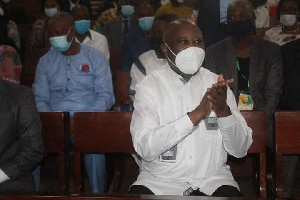 Former Ivory Coast president Laurent Gbagbo attended mass in Abidjan on Sunday, one of his first public appearances since returning home after nearly a decade in exile.
To the surprise of churchgoers, Gbagbo showed up at St. Paul Cathedral, where he was greeted by Cardinal Jean Pierre Kutwa.
The former leader appeared weak as he made his way to the altar before exchanging greetings with the presiding priest and subsequently taking a front row seat.
He wore an African print and was wearing his face mask throughout the service.
"The ceremony has been wonderful, his (Gbagbo) visit to the cathedral was a surprise for us, we did not know about his visit. So, we are happy. It's happiness for Africa and for Ivory Coast.
"(I hope) that peace comes back in Ivory Coast and that God puts his hands on Ivory Coast, that he blesses the families of Ivory Coast" said priest Henri Akredizon.
"We have finished our conference, and we have come this morning for the closure of the conference, and it was a coincidence that we have found former president Laurent Gbagbo in church. I think it's a matter of peace, we work for peace so everybody must go on the same line of peace.
"So, what we demand of the head of the state is peace in Ivory Coast and in the entire world," stressed Jeanette Toure, president of National Association of Women of the Catholic Church in Ivory Coast.
The ex-president finally returned to Ivory Coast on Thursday after the ICC upheld his acquittal on charges related to the post-electoral violence that engulfed Ivory Coast after its 2010 president election.
While thousands celebrated his return, his opponents maintain he should be jailed in Ivory Coast, not given a statesman's welcome.
Source: africanews.com
Are you honourable members or horrible members? – Lumumba to Nigerian lawmakers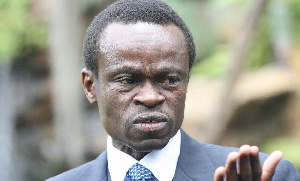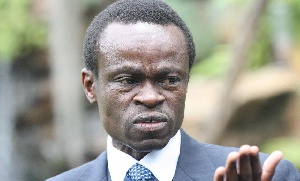 An anti-corruption advocate told federal lawmakers on Wednesday, June 16 that Nigeria's development has been slow for far too long, owing to a lack of visionary leadership.
Patrick Lumumba, a former director of Kenya's anti-corruption commission, also asked the Nigerian legislators whether they are "honourable members" or "horrible members."
He asked of the legacies of late nationalists Ahmadu Bello and Nnamdi Azikwe and how much of their legacies had been preserved as he referred the lawmakers to them.
He said the clarity of vision and the instinct to marshal people is the antidote to tackle Nigeria's many challenges, as this was what worked for the nation's founding fathers.
The don who is also the Director, Kenya School of Laws, spoke at the launch of the House of Representatives Green Chamber magazine Wednesday, June 16 in Abuja.
"Nigeria has been becoming great for too long," Mr Lumumba said in his speech.
"The time is now that Nigeria must be great. In fact, Nigeria should be in the same space economically as Germany is; Nigeria should be in the same space politically as the United States is."
"You are the successors of Nigeria's great leaders. The question that you must ask yourself now that you have been given the honour and privilege of serving Nigeria, you should ask yourself, are you honourable members or horrible members?" he asked amidst laughter from his audience.
According to him, whether members are "honourable" or "horrible" is determined by the kind of service they provide to Nigerians. He urged lawmakers to be servants of the people rather than masters, with the primary purpose of delivering the common good to Nigerians.
"Now that Nigerians have given you the opportunity to think for them, the question is: are you midwives of the good things of Nigeria, or are you midwives that kill the children of the creator."
Source: www.mynigeria.com
Africa's 10 most peacful countries, Mauritius leads the pack – 2021 Peace Index Report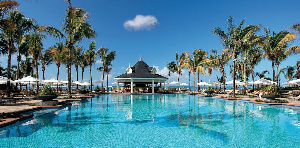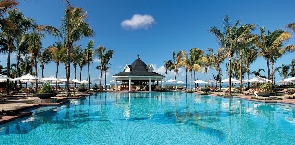 Mauritius has been ranked Africa's most peaceful country according to the 2021 Global Peace Index, GPI, report released last week.
The island nation ranked first on the continent and 28th most peaceful country in the world according to a ranking of 163 nations.
Mauritius garnered 1.592 overall score which was 10 steps away from that of Africa's second most peaceful country, Ghana, which ranked 378th on global ladder with 1.712 overall score.
Completing the top five most peaceful nations in sub-Saharan Africa are Botswana, Sierra Leone and The Gambia.
The sixth to tenth slots are occupied by Senegal, Tanzania, Malawi, Equatorial Guinea and Namibia respectively.
It means West Africa has dominated the top 10 countries with four countries in the top ranks – Ghana, Sierra Leone, The Gambia, Senegal.
The GPI is an annual report produced by the Institute for Economics and Peace (IEP).
It measures the state of peace in countries whiles assessing the countries in three domains: the level of societal safety and security, the extent of ongoing domestic and international conflict and the degree of militarisation.
Some key development indicators about Mauritius
Mauritius is the only African country to be in the "very high" category on the Human Development Index.
According to the World Bank, the country is classified as a high-income economy.
Mauritius is also ranked as the most competitive, and one of the most developed economies in the African region.
The country is a welfare state where government provides free universal health care, free education up through the tertiary level and free public transportation for students, senior citizens, and the disabled.
In 2019 and 2020, Mauritius was ranked the most peaceful African country by the Global Peace Index.
About the 2021 GPI
The 15th edition of the GPI also measured the effect of the COVID-19 pandemic on peace.
This looked especially at the impact of the pandemic, and in particular, how its economic consequences will increase the risk of severe deteriorations in peace over the next few years.
Civil unrest rose 10 per cent globally, driven by the coronavirus pandemic, the GPI report added.
There were 14,871 violent demonstrations, protests and riots recorded globally in 2020.
The report said COVID-19 was a "multiplying force" in future political instability and civil unrest.
It added the level of this unrest going forward is likely to hinge on the speed and effectiveness of economic recovery. Countries with less debt and higher levels of positive peace were more likely to recover faster.
Source: www.ghanaweb.com