Why Rural Banks must consider listing on the alternative stock market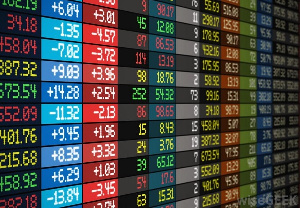 Rural and Community Banks (RCBs) were established with untraded shares issued and purchased mostly by the people and businesses in the catchment areas within which they operate.
People residing in the communities were encouraged to own shares in these rural banks. The shares issued by these rural banks were not traded on the capital market, and each bank management set the price per share based on their evaluation of how much each share should cost.
This made some rural banks either overprice or underprice their shares. This, coupled with the difficulty in quickly selling off the shares when the holder needs funds immediately, made rural bank shares not too attractive to serious investors.
However, with expansion of the Ghanaian economy, banks – including rural banks – are facing increasing demand for more funds and credit facilities. The main sources of funds for rural banks are customer deposits and external credits, which are more expensive than raising funds from the sale of shares to the general public.
With the establishment of the capital market, most traditional banks are now sourcing funds from the general public through trading their shares in the open market. That is a cheaper source of funds than acquiring funds through traditional savings deposits and loans.
Rural banks by their sizes and capital are not qualified to have their shares traded on the main capital market, and are therefore disadvantaged in sourcing for cheaper funds available at the Ghanaian alternative bourse.
The government of Ghana, recognising the need of smaller businesses such as Rural and Community Banks for cheaper capital for expansion, encouraged the setting-up of the Ghana Alternative Capital Market.
The GAX offers a platform for smaller businesses which by their size do not qualify to list on the main Ghana stock exchange. The Ghana Alternative Capital Market structure therefore provides Rural and Community Banks the platform for a cheaper source of funds for their operations.
Recently, during the banking sector reforms, the Bank of Ghana directed all RCBs to increase their capital to a minimum of GH¢1million. That directive made the case for RCBs to consider listing their shares on the market – an imperative to raise cheaper funds to shore-up the capital and enable them to expand their loan portfolios and other investments.
There are many benefits that may accrue to RCBs should they go public. A few of such are discussed below:
Access to cheaper equity funds
When businesses require long-term funding to expand, they either source for bank credits or raise funds from the capital market by raising more shares.
Businesses listed on the bourse are able to raise cheaper funds from the public rather than through the banks or other more expensive credit lines. Such capital allows for expansion, growth, and a better chance to compete. RCBs need funds other than customer deposits to expand, and therefore going public would help to overcome the constraints imposed by loans or other expensive funding sources.
Enhanced Status
Going public would improve the visibility and credibility of Rural and Community Banks among financial institutions. The public image of RCBs would go up once they get listed publicly. They would get more recognition and attention from the investing public.
The RCBs themselves would begin to pay more attention to their compliance with Bank of Ghana regulations, ensuring transparency in operations and good corporate governance.
According to Investopedia, customers usually have a better perception of companies with a presence on the stock market, an advantage over privately-held companies. This is largely due to the regular audit and financial statement scrutiny that public companies have to undergo regularly.
Thus, RCBs stand a good chance of having enhanced status in the banking community of Ghana. Going public could also attract to the RCBs top-tier talents, thus improving their human capital capacity.
Reduced Risk
Traded shares enable new capital to be raised without the associated risks, restrictions, and high costs of debt associated with traditional cash deposits and commercial loans. The cost of equity is usually less than the cost of debt. Again, RCBs by their structuring would find it difficult to raise equity funds from venture capitalist and other investors, both corporate and private. Therefore, listing on the alternative stock capital brings the rural banks to the investing public and removes any risk that venture capitalists may associate with them.
More Liquidity
The RCBs can raise a lot of funds to boost their capital and reserves when listed on the capital market. The funds raised from the capital market also helps to lower the company's debt to income ratio, and also provides more funds for better compensation packages, development of new products, and employment of better-qualified personnel. A more liquid RCB would also allow shareholders to realise the value of their investments earlier.
Shareholder Benefits
As shares are publicly traded, shares held by shareholders would become more easily able to turn into cash. Individuals would be more easily able to sell-off their shares on the stock market than is presently experienced. Again, when a bank is doing well it affects positively its share price – thus increasing the wealth of shareholders through share price appreciation in addition to any annual dividend they may receive.
Boost in employee-morale
By going public it would help increase the visibility of Rural and Community Banks, and improve public perception of what RCBs are. A good public perception of rural banks would also increase employee value and morale, as employees would feel proud to identify with them.
Furthermore, when the RCBs offer their staff shares or stock options at a discounted price it motivates them and increases productivity, as they now see themselves as part owners of the bank with real interest to increase productivity and increase their own shareholder wealth.
RCBs could use employee share option schemes to boost the interest of their employees to increase growth of the banks exponentially, reward their efforts, increase their loyalty and motivate them to work harder.
Easier to merge with other banks
As the RCBs' shares are publicly traded, it becomes easier for them to merge or acquire other RCBs as the valuation of the RCB becomes market-driven. Valuation of the individual banks becomes easier to undertake.
To Proceed at being listed, the following must engage the attention of RCBs
Businesses, including banks, usually go public to raise capital for expansion. Such businesses are then faced with identifying the right investments in which to deploy the funds, make a profit and grow their shareholder wealth. They also have to deal with the challenges associated with the transition from privately-held shares to public ones.
Whatever benefits RCBs would accrue from going public, it must be pointed out there are a few challenges they have to surmount to be successful. Some of the major challenges of going public:
1) Cost
The transition from privately-held or untraded shares to publicly traded shares is not one without some cost. Investment bankers and accountants are required to revalue the existing shares to peg a fair price at the initial IPO. Often, when the revaluation would dilute the share of existing shareholders, they must be engaged for them to understand and accept that going public will ultimately be to their long-term benefit – and all these involve some cost.
2) Financial Reporting
Businesses that are listed on public bourses are required by law to publish their accounts every financial year. Any RCB that decides to go public will be required by law to publish every necessary detail of its financials and make public other data as may be required by regulators, including the stock exchange and Bank of Ghana. This would lead to more stringent scrutiny of the accounts and management being held to stricter accountability for all their operations.
Not only will board members and management be also held to more stringent standards, but periodic audits will be required to be conducted and findings published. Industry watchers such as investors, regulators, analysts, brokers, and bankers will subject audited accounts to stricter scrutiny than when they were being privately held. This will therefore require RCB management to expend more resources to publish these than they may have done if their shares were still untraded. The overall effect of such is that it will enable RCBs to be more alive to practicing a better corporate governance system.
5) Loss of Some Control over share pricing
As RCB shares are traded publicly their pricing will be subjected to the dictates of demand occasioned by investor appetite. The RCB management that had been hitherto setting the banks' share price will now not be able to control it. The fate of the bank's stocks will be determined by investors, and management will have to work extra hard to attract investor interest.
Conclusion
Before an RCB decides to list its shares on the alternative stock market, it must evaluate all the potential benefits and disadvantages which may be encountered and determine the best course that will enhance shareholder benefits.
Source: Francis Ashun, Contributor
Stop imposing unfair charges on customers – BoG to Banks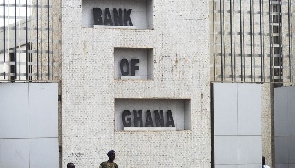 The Bank of Ghana has asked all Banks and Specialised Deposit-Taking Institutions (SDIs) to stop imposing unauthorised fees and charges on customers.
A five-page statement issued by the Bank of Ghana said: "The Bank of Ghana has observed with concern, a trend where some Banks and Specialized Deposit-Taking Institutions (SDIs) impose certain fees and charges on customers. These practices are deemed to be unfair, inappropriate and detrimental to the financial inclusion agenda and the protection of customers' interest."
"Banks and SDIs are not permitted to retain insurance premiums collected from customers with the intention of implementing an internal insurance policy. This excludes commissions for Bancassurance arrangements," it said.
Read the full statement below
NOTICE TO BANKS AND SPECIALISED DEPOSIT-TAKING INSTITUTIONS (SDIs)
NOTICE NO. BG/GOV/SEC/2021/12
ABOLITION OF UNFAIR FEES, CHARGES AND OTHER PRACTICES IN THE BANKING SECTOR
The Bank of Ghana has observed with concern, a trend where some Banks and Specialized Deposit-Taking Institutions (SDIs) impose certain fees and charges on customers. These practices are deemed to be unfair, inappropriate and detrimental to the financial inclusion agenda and the protection of customers' interest. In line with the mandate of the Bank of Ghana to deal with unlawful or improper practices of banks and SDIs under Section 3 of the Banks and Specialised Deposit-Taking Institutions Act, 2016 (Act 930) and to ensure that the interest of customers of banks and SDIs are adequately protected, the Bank of Ghana hereby notifies banks and Specialised Deposit-Taking Institutions of the abolition of the following practices:
Credit Insurance Premium Overcharges As part of credit underwriting policies, a number of banks and SDIs require borrowers to hold credit insurance against eventualities such as death, permanent disability and termination of employment. While the Bank of Ghana acknowledges the importance of this practice as a loss mitigating norm in credit management, a number of banks and SDIs take advantage, to overprice the premiums charged to customers, resulting in the increased cost of borrowing. Banks and SDIs are directed to desist from premium overcharges and to adhere strictly to the following: Banks and SDIs that opt to use their pre-determined insurance companies to underwrite borrowers' loans, shall apply the same premium charged by the underwriting company to borrowers. Banks and SDIs are not permitted to retain insurance premiums collected from customers with the intention of implementing an internal insurance policy. This excludes commissions for Bancassurance arrangements. Maintenance Fees on Savings Account The application of "Account Maintenance Fees" by banks and SDIs on savings accounts inhibits deposit mobilisation and discourages the use of banking systems by the general public. Bank of Ghana has noted that the application of such fees has driven a number of savings accounts into debit and in so doing, eroded the deposits of vulnerable depositors who would generally expect their savings accounts to earn interest. This practice is detrimental to financial inclusion and negates the gains of the financial literacy programmes geared towards promoting personal savings. YOU MIGHT ALSO LIKE.. We've decided not to increase our fares-Kaneshie…
We're are ready to purchase Gold locally to shore up…
Banks and SDIs are directed to desist from charging "Account Maintenance Fees" on savings accounts. This ban however, does not include charges for services provided by banks and SDIs with the explicit prior subscription by customers.
Over the Counter (OTC) Withdrawal Charges Bank of Ghana notes that some banks and SDIs impose penal charges on customers who withdraw their own funds from banking halls of affected banks and SDIs. The reason commonly attributed to this practice is to encourage customers to use digital platforms provided by the banks/SDIs for such withdrawals, in order to decongest banking halls. These digital platforms are however not offered for free. While Bank of Ghana acknowledges the support of banks and SDIs in the digitization agenda, this action deters some customers, especially those who are averse to the use of digital platforms, from opening and operating accounts. The practice also negatively affects the financial inclusion drive of the Bank of Ghana. Banks and SDIs are directed to desist from levying penalties on customers who withdraw own funds below certain thresholds from the banking halls. In addition, banks and SDIs shall not levy penalties against customers who request account balances within banking halls.
Change of Ownership of Collateral Documents Bank of Ghana notes that some banks and SDIs require borrowers who secure credit facilities with movable assets, to transfer ownership of such assets into the joint names of the borrower and the bank or SDI involved. In addition, borrowers are made to bear the cost associated with the transfer prior to loan approval and after settlement of loan. This practice of some banks and SDIs is contrary to section 7 of the Borrowers and Lenders Act, 2020 (Act 1052) which does not permit a security interest to operate as a transfer of title from a borrower to a lender. The practice further denies borrowers the opportunity to secure multiple loans with a single collateral duly registered in the name of the respective borrowers. Banks and SDIs are barred from engaging in the practice of changing ownership of collaterals presented by borrowers to secure credit facilities from the borrower to the bank or SDI. Application of interest on Penal Charges The Bank of Ghana has observed a practice among some banks and SDIs, where penal interest rates levied against defaulting loan customers, are made to accrue interest. In effect, interest is computed on penal charges in addition to interest on the outstanding loan amount. This practice results in high outstanding loan balances which customers are unable to pay, resulting in high non-performing loans. The practice is detrimental to the credit market. Banks and SDIs are directed to desist from the application of interest on penal charges. Additionally, penal charges shall only be applied on the amount of the delayed interest or principal payment and not on the total outstanding loan amount in accordance with section 55(3) of the Borrowers and Lenders Act, 2020 (Act 1052).
Quotation of Monthly Interest Rates on Credit Facilities In accordance with section 55 (2) of the Borrowers and Lenders Act, 2020 (Act 1052), banks and SDIs shall impose on a borrower an interest rate that is calculated on an Annual Basis only in all credit agreements. Consequently, banks and SDIs are directed to desist from the quotation of monthly interest rates on all credit facilities and associated fees. In addition to the interest rate, banks and SDIs are directed to disclose the Annualized Percentage Rate (APR) related to every credit facility in accordance with the Disclosure and Product Transparency Rules for Credit Products and Services. Third Party Deposit/Withdrawal Violations Bank of Ghana has observed with concern, the lack of compliance with the requirement of banks and SDIs to obtain full personal details (name, address, ID and telephone numbers) of a person who makes a deposit into or withdrawal from an account on behalf of another person. Deposit slips of some banks and SDIs do not make provision for depositors' signatures. This anomaly makes it possible for third parties to deposit into customer's account under the guise that the
deposit was made by the customer, by simply writing "self" in the column for depositor's name. Banks and SDIs are therefore directed to desist from this practice. Banks and SDIs shall ensure that depositors sign on deposit slips at all times.
(SGD) SANDRA THOMPSON (MS) THE SECRETARY
Source: rainbownradioonline.com
GRA to tax E-commerce businesses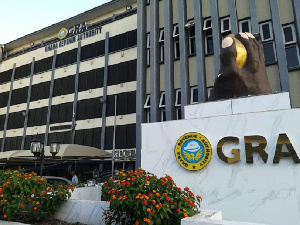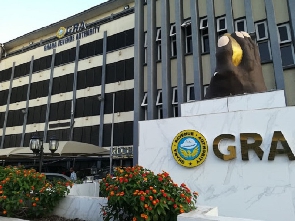 The Ghana Revenue Authority (GRA) is in the process of developing mechanisms and modalities to tax e-commerce businesses by the end of the year.
The move, which formed part of measures to widen and increase the tax net, had become necessary because of the emerging e-commerce business as a result of the COVID-19 pandemic.
Nana Egyirba Aggrey, Head of Taxpayer Services at Cape Coast made this known in an interview with the Ghana News Agency on the sidelines of a multi-stakeholder business integrity forum organized by the Ghana Integrity Initiative in Cape Coast.
The forum would promote accountability, transparency and integrity in businesses, brought together 50 SMEs who were enlightened on Ghana's tax regimes and the service charter of the Registrar Generals Department.
'There is a project to tax e-commerce businesses before the end of the year and a unit at the head office is working on the modalities', she said, adding that it was GRA's expectation to generate more revenue when the tax was enforced.
She noted that the COVID-19 pandemic, had brought a lot of e-commerce business opportunities which was generating a lot of profits that needed to be taxed.
Nana Egyirba Aggrey hinted that there was a five-year tax holiday for young entrepreneurs below 35 years who were into manufacturing, agro-processing and Information Technology.
The aim, she said was for them to grow their businesses and therefore encouraged eligible young entrepreneurs to apply for the tax incentive.
Mr Michael Okai, a Coordinator for GII explained that the forum sought to strengthen the integrity of doing business in Ghana by creating a quarterly platform for the private sector, selected public sector institutions and media to meet and discuss emerging challenges faced by the private sector in doing business in Ghana.
He underscored the need to provide the needed support for SMEs to thrive, saying SMEs were the engine of growth of the country contributing between 85 and 95 percent of private sector businesses.
Corruption, he said increased the cost of doing business and thereby reduced the profitability of SMEs, negatively affected business growth due to low profitability and ultimately affected national development.
He mentioned incident of corruption in the business setting to include; demand for facilitation or unapproved fees during business registration, unwarranted payments in order to circumvent customs, licenses, taxation, court cases and public procurement, bribery during the clearing of goods from the port among others.
To deal with corruption in SMEs, Mr Okai encouraged businesses to instill the culture of integrity in their workers, report corrupt officials to the appropriate authorities, reward or motivate outstanding workers and punish offenders.
Mrs Stella Ackwerh, Registrar General for Cape Coast and Takoradi who took participants through the changes in the new company's Act, said the new changes were to ensure that the Registrar of companies became efficient in the performance of its duties of registering and supervising companies.
She advised businesses to duly inform and update the Registrar of Companies on the various changes that had transpired in their businesses within 28 days including; changes made to the beneficial ownership.
She encouraged them to file their annual returns with financial statement after the first eighteen months of incorporation.
Source: GNA
New system launched to curb Mobile Money fraud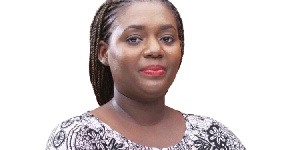 In response to the growing menace of mistrust and scams within the online commerce space, a new Mobile Money escrow service called Move Secure by Nsano has been launched to facilitate safe and secure transactions on Mobile Money.
The service operates by "holding money in trust till both vendor and buyer" confirm their satisfaction with a transaction, says Ms. Linda Otoo, Country Manager for Nsano.
According to her, this is a much-needed solution to "restore the declining levels of trust between online buyers and vendors" resulting from increased cases of scam.
For buyers, Move Secure ensures that even though you have initiated payment for a service, "you can get your money back seamlessly" in the event of an attempted scam or if the wrong/inferior order is delivered.
She adds, it also shows a commitment to your vendor to prioritize your order.
For vendors, the service shows a payment has been made before you make a delivery, eliminating the potential of wasting time or money to transport orders to customers who don't show up.
Both parties can raise disputes within the Move App or via the USSD code (7188#) in an event where one party is dissatisfied with the exchange.
"We believe in using technology to solve everyday problems. With the increasing rate of mistrust in online payments and trade, we came up with this escrow service on Mobile Money to give both buyers and sellers comfort in the exchange process. This we believe will also eliminate fraud and scams in online commerce for our Move Secure users." Ms. Linda Otoo, Country Manager for Nsano commented about the service.
Source: 3news.com