Nigerian musician Peter Okoye wins $100K bet after Chelsea victory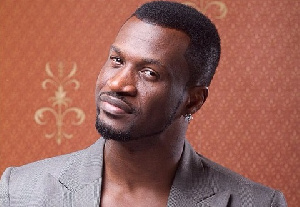 The victory of English premier league club, Chelsea over Real Madrid in the Champions League yesterday made entertainer, Peter Okoye N48 million richer after gambling.
Chelsea who qualified for their third champions league finals on Wednesday, April 5, means they will face Manchester United, another English rival in the finals.
Following the victory, the talented star revealed via a tweet that he won $100K after the game.
He added that he might be winning more money during the finals if Chelsea ends up victorious against Manchester City.
Peter Okoye tweeted: "Who would believe I am $100k richer tonight after Chelsea's win against Madrid And the individual is about to $200k Bet again in the finals against Man city. I smell more money"
Source: mynigeria.com
I went broke after featuring Davido in my hit song – Diamond Platnumz reveals
Tanzanian singer, Diamond Platnumz has revealed that he almost went broke after he featured Nigerian Afro-beat star, Davido on the remix of his 2014 hit song, 'Number One'.
Speaking with Nairobi News, the singer stated that he spent ten times more than the usual amount he always spent in his prior music projects when he featured the 'Fem' crooner.
He further said that he had to source loans from different banks so that he would be able to shoot the accompanying video for the remix.
He, however, acknowledged that the collaboration opened him to a wider audience and this made it possible for him to float his own record label, WCB.
In his words:"Before doing the first video version of Number One at Ogopa Djs in Nairobi, my video cost used to be about KSh 326, 000 per video.
"With Number One, I went ten times higher and spent KSh 3.3 million or thereabout to fly Ogopa Djs video crew to Cape Town, South Africa, and shoot my video.
"The outcome was amazing, and that gave me the green light to approach Davido for a remix.
"I took loans from Tanzania banks to finance my video and collaboration with Davido in Lagos because I had to travel there with my crew".
Source: mynigeria.com
VIDEO: Davido and his men allegedly caught on camera "assaulting" a staff at a lounge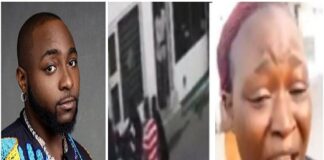 Recent reports have alleged that popular Nigerian singer, David Adeleke and his men allegedly beat up a staff at a lounge.
According to a video shared online, a lady who works at the lounge revealed that Davido and his men stormed the lounge to catch some fun and whilst they were enjoying themselves, they suddenly pounced on one of their staff members after the staff members complained about how they are abusing their property.
She said;
"Davido and his men came to the lounge to catch fun. We are working today so they were beating some guy so one of our staff now went outside to check that what's going on before the guy went outside and found out that they have already spoilt one of our property that they dropped and he was like you guys are spoiling our property.
They didn't even wait to know what the guy was saying, they were just beating up the guy. I was just crying like what's going on, what's happening, Davido didn't even say anything".
The video also captured the moment Davido's men allegedly pounced on the staff member and beat him to the extent of inflicting injuries on him.
Watch the video below;
#OBO YOU ARE FINGERED HERE OO PIC.TWITTER.COM/DNYVOTUQEO

— #DANGBELE (@MELLODIOFFICIAL) FEBRUARY 11, 2021
allegedly caughtallegedly caughtallegedly caught
Akon inks copper, cobalt deal with DRC state miner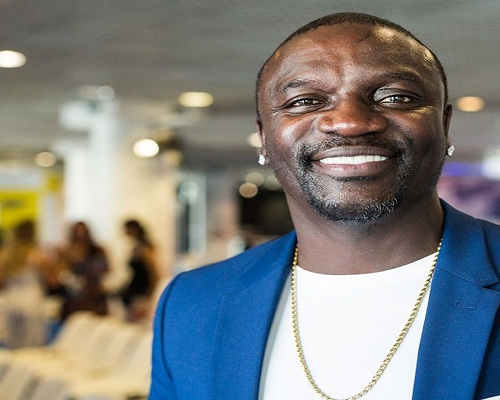 Electricity, real estate, Akon goes into mining
Senegalese-born American Hip hop artist Akon has launched yet another business endeavour on the African continent.
This time the impressive undertaking is in the mining industry in the Democratic Republic of Congo as he has signed a deal to finance a copper and cobalt mine in the central African country in a joint venture with a state miner.
The Senegalese star is delving into the sector by way of the firm White Waterfall LLC which is registered in the United States and sees Akon — whose birth name is Aliuane Thiam, recorded as both the President and the CEO of the company as per contracts published on the mines ministry website.
Perhaps not a surprise as Akon has already publicly spoken about his interest in and admiration for DRC.
One of the contracts reportedly signed the Grammy-nominated singer on December 14 of last year, reveals a commitment of White Waterfall to pay a $2 million signing bonus and to finance a feasibility study of the Kimono reserve in Haut Katanga province.
Time Will reveal More About the Project
Akon, his team and his company representatives are yet to fully open up to the public and international media about the project — apparently the most recent in a string of business and philanthropic moves on the African continent over the last decade.
The $6 billion futuristic Akon City in Senegal and a cryptocurrency called Akoin are two of the more popular ventures that Akon has launched.
There are some who question the singer's moves and wonder if they are more self-serving or if there are true elements of continental development within their fabric.
Context
According to the business' official website, White Waterfall is a private equity fund that invests in mining companies that are not publicly traded.
The Democratic Republic of Congo is Africa's top producer of copper and the world's leading miner of cobalt.
The country has suffered considerable economic exploitation for its abundant natural resources at the hands of Western entities.
Several instances of human rights violations have garnered relative international mediatic attention and few others in the grand scope of the happenings have led to actual legal proceedings where justice was served.
Source: africanews.com