Coming back to Ghana was a life changing experience – Mista Silva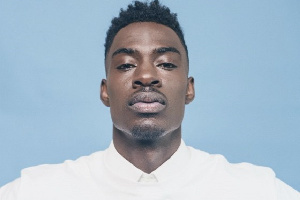 Musician Papa Kwame Amponsa, known by his stage name Mista Silva has shared how coming from the UK to Ghana changed his life.
Being a Ghanaian who was born and raised in London, he shared that he spent most of his life in London but his motherland is Ghana.
Talking to Kojo Manuel on Y 107.9 FM's Dryve of Your Lyfe Show on how growing up felt like, he said, "Growing up in London, I was a stubborn boy; and in London, if you were a stubborn child, your parents will send you back to Ghana to come and see life for yourself; for me, that experience was a life-changing one".
He noted that by then, he was about 18 years old and he was quite stubborn and doing things in the streets that weren't beneficial to him and the family hence the family's decision to send him down to Ghana.
"At first, I was sad when they sent me down to Ghana but I later realized it made me the man I am today".
He disclosed that in Ghana, he came to stay with his uncle who was a Soldier turn Pastor and, "I must confess he treated me like the man of the house which for me was an eye-opener; he put maturity into me and also because he was a pastor he helped me grow spiritually".
He also added that "Coming back to the motherland kind of embodied me and gave me a sense of belonging because I realized that my brothers here were suffering and I had a free opportunity which I was taking for granted; that experience really changed my life".
Talking about some key elements he took back to London, he said, "I was in Ghana for about two years and I can boldly say that while here, the three things I took back with me were patience, respect, and music".
Mista Silva finally mentioned that, so far, he likes the positive impact Ghana has had on him and his music.
Source: e.TV Ghana
Why GH¢15 is trending on Twitter after Date Rush reunion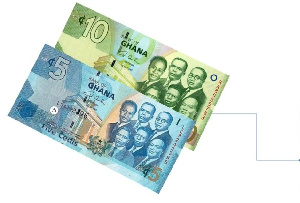 • The date however said he asked for GH¢50 because he was helpless
• Their clash received mixed reactions from viewers of the TV show
Social media platform Twitter has been inundated with views and trolls following an altercation that ensued between two Date Rush contestants over an amount of money one sent to the other.
Millicent, one of the contestants of the TV reality show claimed on Date Rush reunion, Sunday, that her date, Nathaniel had not been truthful to her. Explaining her assertion, she said although Nathaniel claimed earlier that he was an accountant and a Chief Executive Officer of Bongo Farms, he once called her and requested GH¢15 to print his CVs so he could attach them to his application letters.
Millicent mentioned that she wondered how a CEO and accountant would be in need of such an amount a few weeks after telling the world what he does for a living.
Nathaniel however rebutted the claim and insisted that he rather requested GH¢50. According to him, the claim that he needed GH¢15 to print CVs was completely false. He asserted that he was stranded in town and needed help – a reason he reached out to his date.
Nathaniel maintained that he had nothing on him after running errands and needed money for transportation. Millicent however retorted. She expressed that although Nathaniel had promised to pay back, he once asked her whether he should repay or not. According to her, if her date wanted to pay back 'the loan', he would have done so without asking.
This triggered reactions from some viewers. While some resorted to memes and trolled Nathaniel, others found nothing wrong with a man seeking help when the need arises.
Below are a few reactions
Source: www.ghanaweb.com
Ghana resolving EU threats over illegal fishing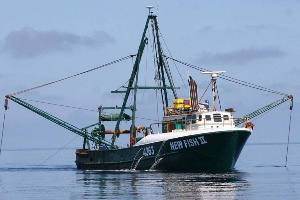 The Fisheries Commission says with the help of the European Union, it is strategizing to address Illegal, Unreported and Unregulated (IUU) fishing in Ghana's territorial waters.
Mr Emmanuel Kwame Dovlo, Deputy Director of Fisheries at the Fisheries Commission in an interaction with the media at Tema said over the past four weeks, the Commission had embarked on tours to sensitize fisher-folks on the consequences of engaging in IUU fishing.
He said Ghana-EU IUU working group would be activated to draw some timelines to tackle the identified shortcomings as part of broader measures to avoid a ban.
Mr Dovlo would add up to existing initiatives such as reactivation of the vessel monitoring system, deployment of observers on industrial vessels, and the collaboration with the Ghana Navy and Marine Police to strengthen monitoring of fishing activity on sea.
He said, "We are trying to gather intelligence to ensure that wherever illegal fishing is going on, we move in. We are monitoring the canoes, and we have already put in measures to control the trawl fishing."
He said the Fisheries Commission would issue a directive to enforce the use of prescribed trawl gear in order to end juvenile catch.
He added that the Commission would help fisher-folks to manage their resources to make compliance easier as part of ongoing sensitization programmes across coastal areas.
This the Commission say was aimed at restoring the fisheries sector to conform with internationally acceptable practices following a threat of the EU to sanction Ghana on IUU fishing in her waters.
The EU on June 02, 2021, issued Ghana with warning (Yellow Card) indicating that it had identified some shortcomings including; illegal transshipments at sea of large quantities of undersized juvenile pelagic species between industrial trawl vessels and canoes in Ghanaian waters.
It also identified deficiencies in the monitoring, control and surveillance of the fleet, and a legal framework that is not aligned with the relevant international obligations Ghana had signed up to.
It added that "The sanctions imposed by Ghana to vessels engaging in or supporting IUU fishing activities are not effective and not an adequate deterrent".
It, therefore, advised Ghana to ensure effective monitoring and control of the activities of its fishing vessels and adequate implementation of its enforcement and sanctioning system.
Source: GNA
Achimota School backtracks on decision not to admit rasta students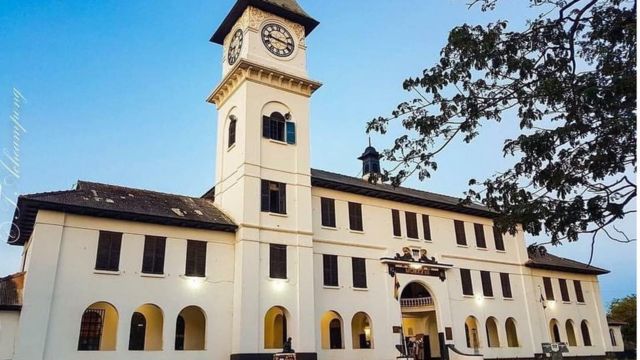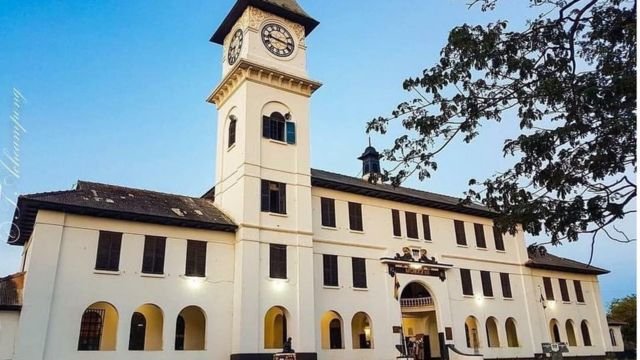 Achimota School has temporarily backtracked on its decision not to admit two Rastafarian students.
The School in a statement after the landmark ruling by an Accra High Court which was hailed by the majority of Ghanaians stated that it had instructed its lawyers to appeal the decision.
But the school's board in another statement on Wednesday, June 2, 2021, said after consultations with relevant stakeholders it had considered the interest of all parties. The statement, however, added that it was committed to an appeal against the ruling of the High Court.
"Further to our statement issued on 1st June 2021 on the subject of two Rastafarian applicants, we have been in consultation with other relevant stakeholders to seek the best ways forward, taking into account the interests of all parties.
"While the Board remains committed to the appeal against the High Court ruling, it will withdraw the application for a stay of execution pending the determination of the appeal by a higher court."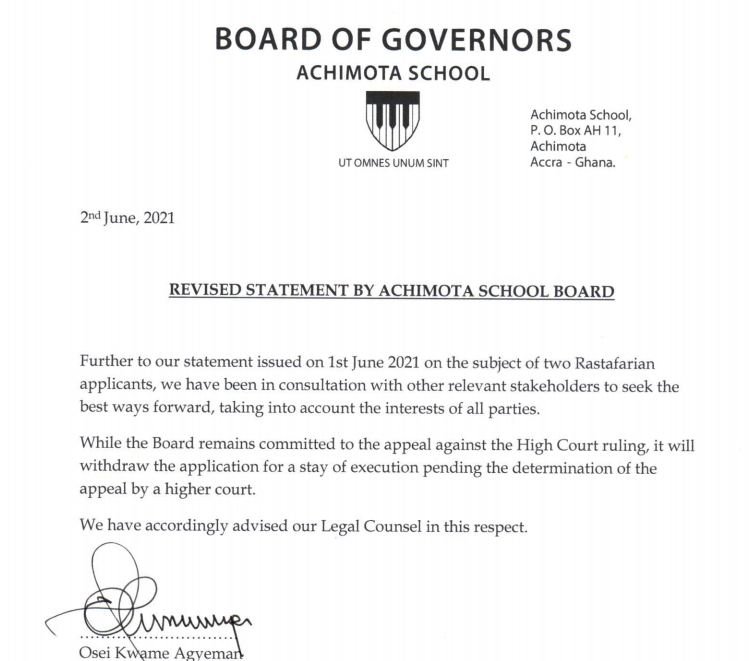 The impasse between the students and the school has been ongoing since March 19 during which the two students have not been able to start academic work with their colleagues.
Tyrone Marghuy and Oheneba Nkrabea were placed at the school through the Computerized School Selection and Placement System (CSSPS) having satisfied the entry requirement by creditably passing their Basic Education Certificate Examination (BECE).
Source: Ghana/Starrfm.com.gh