Eyes Up for The Future of Tech-Based Impact in Africa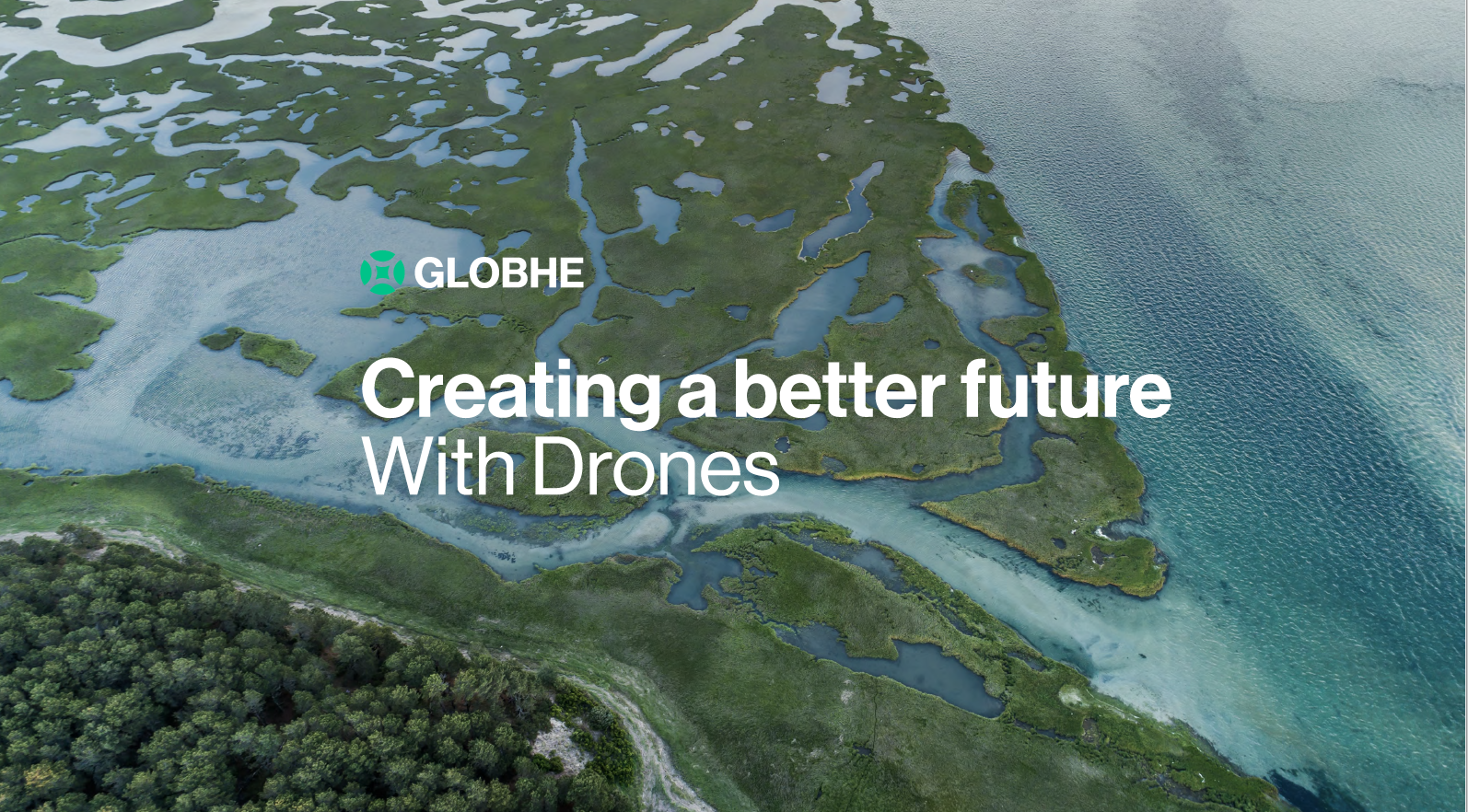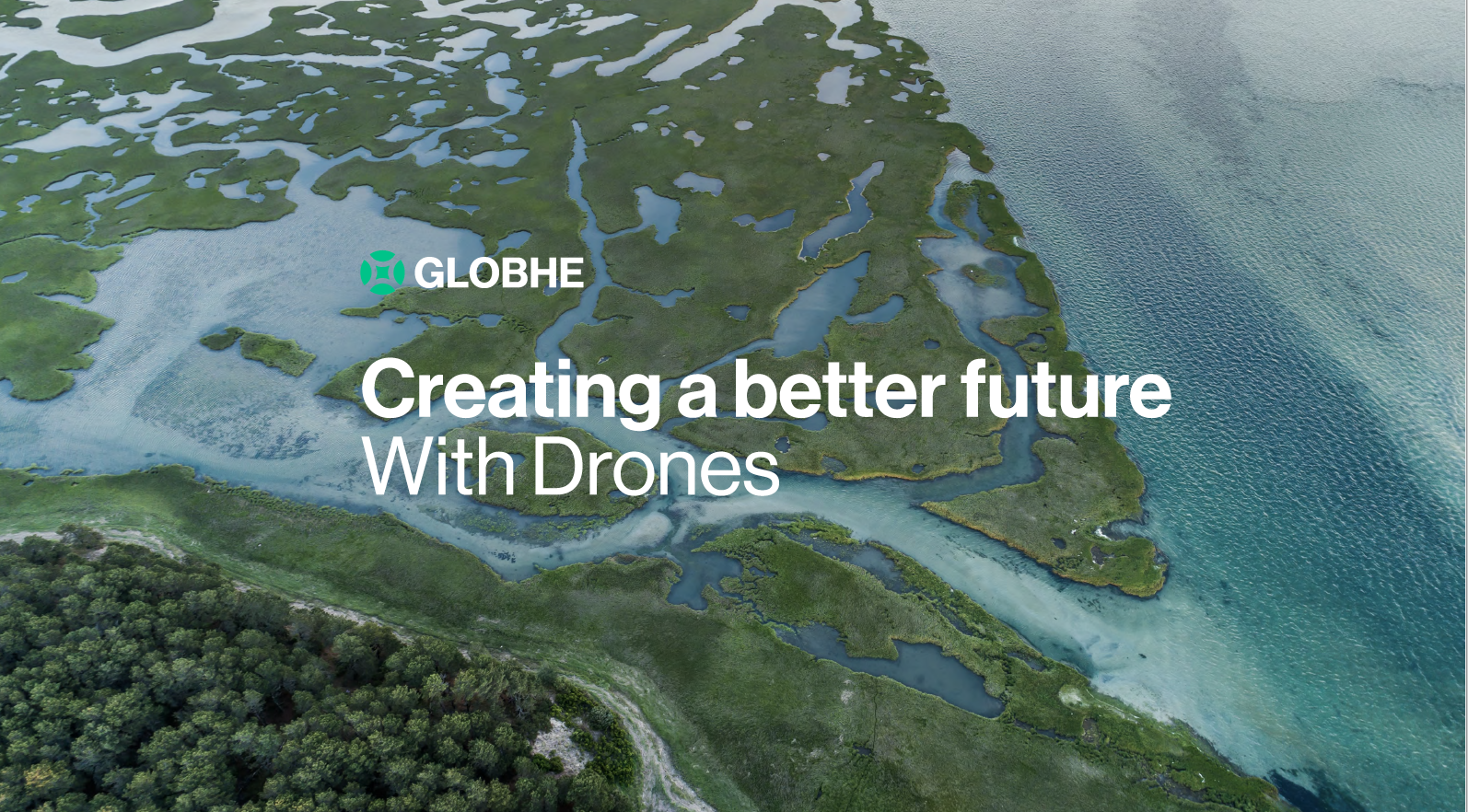 Many see the developmental challenges across Africa simply as hurdles to overcome, leading to greater economic prosperity and advanced communities.
In fact, adopting new technologies and fresh, innovative ideas to solving some of the most complex issues is a huge opportunity to leapfrog the status quo.
Over recent years, one clear example of this is Africa's burgeoning drone industry.
With slow development of roads and on-the-ground infrastructure, bypassing traditional methods of delivering impact on the ground in numerous sectors should be the preferred solution.
Taking to the skies is one such solution. Of course, we have to bear in mind the issues of regulation and management, alongside government support and endorsement to establish a sustainable drone industry. But as we edge closer to the new normal of disrupted global lives, I'm excited about what impact can be delivered by harnessing the power of technology for a brighter future.
As Cyclone Chalane swept across south-east Africa in December 2020, global development agencies scattered their resources to find communities most in need. This task is long and arduous. As with any natural disaster, one of the historical challenges to assessing impact and priorities for aid is purely logistical.
That's why we created GLOBHE and our unique web app, Crowddroning by GLOBHE, tapping into 3,817 drones in 83 countries and making it possible to provide crucial insights from drone data on demand.
The use of drones in solving complex sustainability and health challenges across the globe, but particularly in Africa, is ever evolving.
From natural disasters to malaria outbreak control, flood danger zones to crop health assessment, GLOBHE commissions its team of freelance drone pilots to map areas with high quality real-time images usually twice the resolution of satellites that are too often outdated. Since our inception, we have gathered over 2.3 million images.
In January, we conducted a Crowddroning mapathon in Malawi to quickly identify impact on communities of Cyclone Chalane.
The data, gathered by 12 local freelance drone pilots, was made public and shared on a HDX – a global data exchange portal to help guide humanitarian relief efforts. Since then, we've had over 150 downloads of our data by organisations across the globe.
Primarily we work on a commission basis, from clients who focus on solving a range of challenges in health, water, environment, and infrastructure. With pilots in 22 countries in Africa alone, we have extensive breadth and the ability to deliver high-quality data for download within days of a commission as well as offering live streamed data.
These pilots have signed up to our platform to offer their skills and expertise to our organisation, so this ensures we also run a community-based model, often in rural areas, rather than inserting foreign investors into the target markets.
In 2018, our solution impacted 100,000 people, in collaboration with governmental and non-governmental organisations, in addressing cholera and malaria epidemics in Malawi and Lake Victoria. The quality of images captured by drones allow us to map areas for potential malaria outbreaks – this includes factors such as still warm water, houses and settlements, humidity – as well as mapping the density of nearby communities. The same applies for recorded cholera outbreaks and the potential impact to any given number of houses in the area and this type of information is sourced much faster from the air.
This exercise, which clearly demonstrated the impact and potential of drone technology in addressing health related challenges in Africa, was one of the highlights that led to us being awarded $600,000 in the Health category from the Zayed Sustainability Prize in 2020.
This award acknowledges and rewards global pioneers and innovators who are committed to accelerating impactful sustainable solutions. This was a huge investment in our belief that technology can leapfrog the status quo of delivering impact to vulnerable communities.
Since then, 210 new drone pilots have signed up to Crowddrroning by GLOBHE where pilots have gained access to paid freelance flying missions in Malawi, Tanzania, Fiji, Philippines and Sweden, with more to come. We are working hard and fast to increase the impact and reach of our solution across the globe – with greater plans to create a marketplace for the data collected, thus ensuring we deliver on the opportunities of Big Data in a new normal world.
The Zayed Sustainability Prize is now open to innovators across Africa and internationally, spanning small to medium enterprises (SMEs), non-profit organisations, and high schools, with sustainable solutions across Health, Food, Energy and Water. Enter today by visiting www.zayedsustainabilityprize.com – the deadline is 6th May 2021. SME's and non-profits must enter an existing sustainability solution in one of the Health, Food, Energy, or Water categories. The Global High Schools category invites student-led projects or proposals, based on one or more of the four aforementioned sustainability sectors.
Source: Thepressradio.com|Dickson Boadi
WATCH: Frail Gbagbo attends church in first public appearance since his return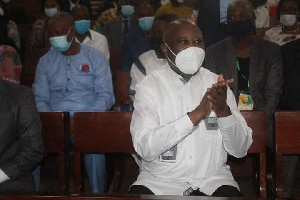 Former Ivory Coast president Laurent Gbagbo attended mass in Abidjan on Sunday, one of his first public appearances since returning home after nearly a decade in exile.
To the surprise of churchgoers, Gbagbo showed up at St. Paul Cathedral, where he was greeted by Cardinal Jean Pierre Kutwa.
The former leader appeared weak as he made his way to the altar before exchanging greetings with the presiding priest and subsequently taking a front row seat.
He wore an African print and was wearing his face mask throughout the service.
"The ceremony has been wonderful, his (Gbagbo) visit to the cathedral was a surprise for us, we did not know about his visit. So, we are happy. It's happiness for Africa and for Ivory Coast.
"(I hope) that peace comes back in Ivory Coast and that God puts his hands on Ivory Coast, that he blesses the families of Ivory Coast" said priest Henri Akredizon.
"We have finished our conference, and we have come this morning for the closure of the conference, and it was a coincidence that we have found former president Laurent Gbagbo in church. I think it's a matter of peace, we work for peace so everybody must go on the same line of peace.
"So, what we demand of the head of the state is peace in Ivory Coast and in the entire world," stressed Jeanette Toure, president of National Association of Women of the Catholic Church in Ivory Coast.
The ex-president finally returned to Ivory Coast on Thursday after the ICC upheld his acquittal on charges related to the post-electoral violence that engulfed Ivory Coast after its 2010 president election.
While thousands celebrated his return, his opponents maintain he should be jailed in Ivory Coast, not given a statesman's welcome.
Source: africanews.com
Are you honourable members or horrible members? – Lumumba to Nigerian lawmakers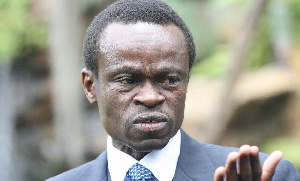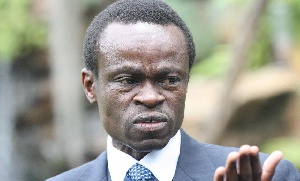 An anti-corruption advocate told federal lawmakers on Wednesday, June 16 that Nigeria's development has been slow for far too long, owing to a lack of visionary leadership.
Patrick Lumumba, a former director of Kenya's anti-corruption commission, also asked the Nigerian legislators whether they are "honourable members" or "horrible members."
He asked of the legacies of late nationalists Ahmadu Bello and Nnamdi Azikwe and how much of their legacies had been preserved as he referred the lawmakers to them.
He said the clarity of vision and the instinct to marshal people is the antidote to tackle Nigeria's many challenges, as this was what worked for the nation's founding fathers.
The don who is also the Director, Kenya School of Laws, spoke at the launch of the House of Representatives Green Chamber magazine Wednesday, June 16 in Abuja.
"Nigeria has been becoming great for too long," Mr Lumumba said in his speech.
"The time is now that Nigeria must be great. In fact, Nigeria should be in the same space economically as Germany is; Nigeria should be in the same space politically as the United States is."
"You are the successors of Nigeria's great leaders. The question that you must ask yourself now that you have been given the honour and privilege of serving Nigeria, you should ask yourself, are you honourable members or horrible members?" he asked amidst laughter from his audience.
According to him, whether members are "honourable" or "horrible" is determined by the kind of service they provide to Nigerians. He urged lawmakers to be servants of the people rather than masters, with the primary purpose of delivering the common good to Nigerians.
"Now that Nigerians have given you the opportunity to think for them, the question is: are you midwives of the good things of Nigeria, or are you midwives that kill the children of the creator."
Source: www.mynigeria.com
Africa's 10 most peacful countries, Mauritius leads the pack – 2021 Peace Index Report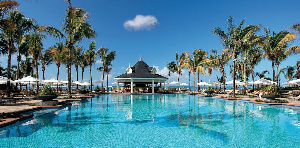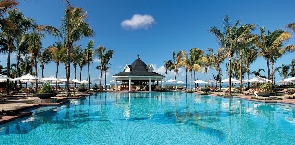 Mauritius has been ranked Africa's most peaceful country according to the 2021 Global Peace Index, GPI, report released last week.
The island nation ranked first on the continent and 28th most peaceful country in the world according to a ranking of 163 nations.
Mauritius garnered 1.592 overall score which was 10 steps away from that of Africa's second most peaceful country, Ghana, which ranked 378th on global ladder with 1.712 overall score.
Completing the top five most peaceful nations in sub-Saharan Africa are Botswana, Sierra Leone and The Gambia.
The sixth to tenth slots are occupied by Senegal, Tanzania, Malawi, Equatorial Guinea and Namibia respectively.
It means West Africa has dominated the top 10 countries with four countries in the top ranks – Ghana, Sierra Leone, The Gambia, Senegal.
The GPI is an annual report produced by the Institute for Economics and Peace (IEP).
It measures the state of peace in countries whiles assessing the countries in three domains: the level of societal safety and security, the extent of ongoing domestic and international conflict and the degree of militarisation.
Some key development indicators about Mauritius
Mauritius is the only African country to be in the "very high" category on the Human Development Index.
According to the World Bank, the country is classified as a high-income economy.
Mauritius is also ranked as the most competitive, and one of the most developed economies in the African region.
The country is a welfare state where government provides free universal health care, free education up through the tertiary level and free public transportation for students, senior citizens, and the disabled.
In 2019 and 2020, Mauritius was ranked the most peaceful African country by the Global Peace Index.
About the 2021 GPI
The 15th edition of the GPI also measured the effect of the COVID-19 pandemic on peace.
This looked especially at the impact of the pandemic, and in particular, how its economic consequences will increase the risk of severe deteriorations in peace over the next few years.
Civil unrest rose 10 per cent globally, driven by the coronavirus pandemic, the GPI report added.
There were 14,871 violent demonstrations, protests and riots recorded globally in 2020.
The report said COVID-19 was a "multiplying force" in future political instability and civil unrest.
It added the level of this unrest going forward is likely to hinge on the speed and effectiveness of economic recovery. Countries with less debt and higher levels of positive peace were more likely to recover faster.
Source: www.ghanaweb.com