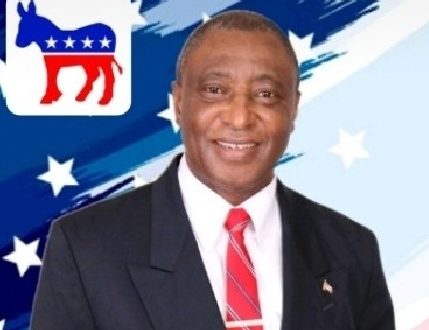 Three candidates have filed paperwork to serve a four-year term on the council to represent the Fourth Ward. Stacey Welch was selected to fill the remaining term of Council President Steve Hockaday, who had represented the Fourth Ward before winning the Council-At-Large seat in November 2020. She joins Mapp on the party line.
Terri Briggs-Jones teams up with Wyatt, who is an active member of Plainfield's Board of Education, on the "Progressive Democrats of New Jersey" ticket. Briggs-Jones lost to Barry Goode in 2019 in the race for the seat for the Council At-Large, First & Fourth Wards.
Taleana Williams Hurst and Ibezim will run under the "Unity Candidate" slogan, while current Second Ward Councilman McKenna is running under "Plainfield Not Politics."
At the county level, eleven candidates have filed to fill three county commissioner seats for a three-year term. Commissioner President and Fanwood resident Alexander Mirabella is seeking another term on the party line, along with Kimberly Mouded of Westfield, and James E. Baker, Jr. of Rahway.
Plainfield's Terence Johnson and Evanda V. Henry, along with Sienna Bucu of Union, are running for commissioner positions as the "Progressive Democrats of New Jersey."
Democratic Senator Nicholas Scutari, Linden, is being challenged by William Michelson, a Republican — and Chair of the Historic Preservation Commission — from Plainfield.
Assembly incumbents Linda Carter, Plainfield, and James Kennedy, Rahway, will go up against Republicans David Sypher, Rahway, and Hans Herberg, Linden, in Legislative District 22.
Two candidates — Republican Jack Ciattarelli of Hillsborough, and Democrat Roger Bacon of Phillipsburg — have filed petitions to challenge Gov. Phil Murphy.
The filing deadline for objections to the nominating petitions for Primary Election candidates is Friday, April 9. Independent candidate petitions must be received by 4 p.m. on June 8.
For more information, visit 2020 Election Information.
Source: Tapinto.net