VIDEO: Kwaku Manu Arrested For Flouting COVID-19 Safety Protocol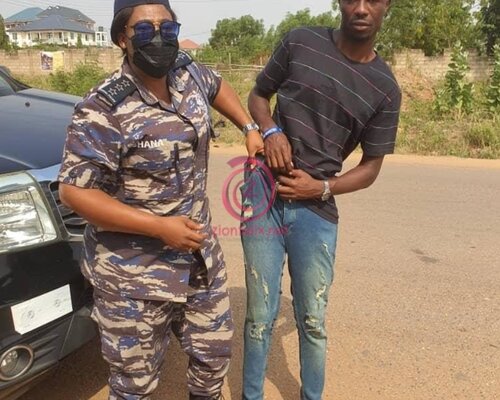 Ghanaian actor and blogger, Kwaku Manu appears to be in trouble.
The popular Ghanaian actor was stopped by Hajia Police during a routine check on the road.
Unfortunately for the actor, he was not wearing a face mask when he was stopped in a video sighted by Zionfelix.net.
When he was questioned about why he flouted the COVID-19 safety protocol, Kwaku Manu claimed he removed it at a time he was making a phone call in the car.
Interestingly, Kwaku Manu couldn't show his mask when Hajia Police asked him to bring it.
Hajia Police gave him a mask and warned him to wear it henceforth.
Ostensibly, this was a nice piece to educate the public.
Stay safe and mask up!
Watch the video below.