COVID-19: Police break up 'fake vaccine network' in China and South Africa – BBC Reports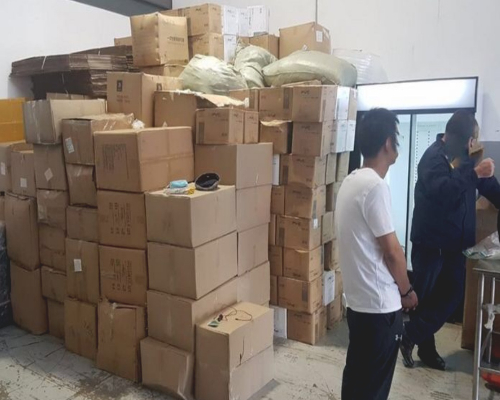 Police in China and South Africa have seized thousands of doses of fake Covid-19 vaccine and made dozens of arrests according to Interpol says.
In China, 80 people were arrested at a factory allegedly making fake vaccine, where at least 3,000 doses of their fake vaccine were found.
3 Chinese citizens  and a Zambian were detained at a warehouse in the Gauteng province of South Africa, where ampoules containing 2,400 doses were found.
The discovery of the fake vaccine in South Africa was reported by the country's Sunday Times newspaper in December 2020.
In a press statement issued by Interpol on Wednesday, March 3, 2021, they said they are getting reports of other fake vaccine rings.
Announcing the dismantling of the suspected fake vaccine network , Interpol emphasized on the fact that no approved vaccines were "currently available for sale online".
"Any vaccine being advertised on websites or the dark web, will not be legitimate, will not have been tested and may be dangerous," it said
In the South Africa Gauteng province, police found about 400 vials – the equivalent of around 2,400 doses – of fake vaccine as well as a "large quantity" of fake 3M masks, Interpol said.
China has reacted through a spokesperson for the Chinese ministry of public security who assured everyone that  police there were conducting a "targeted campaign to prevent and crack down on crimes related to vaccines" and would step up constructive co-operation with Interpol and police in other countries to effectively prevent such crimes.
Credit: The BBC