Your Song And It's Video Is A Wack  – Ohenenana Blasts Queen Peezy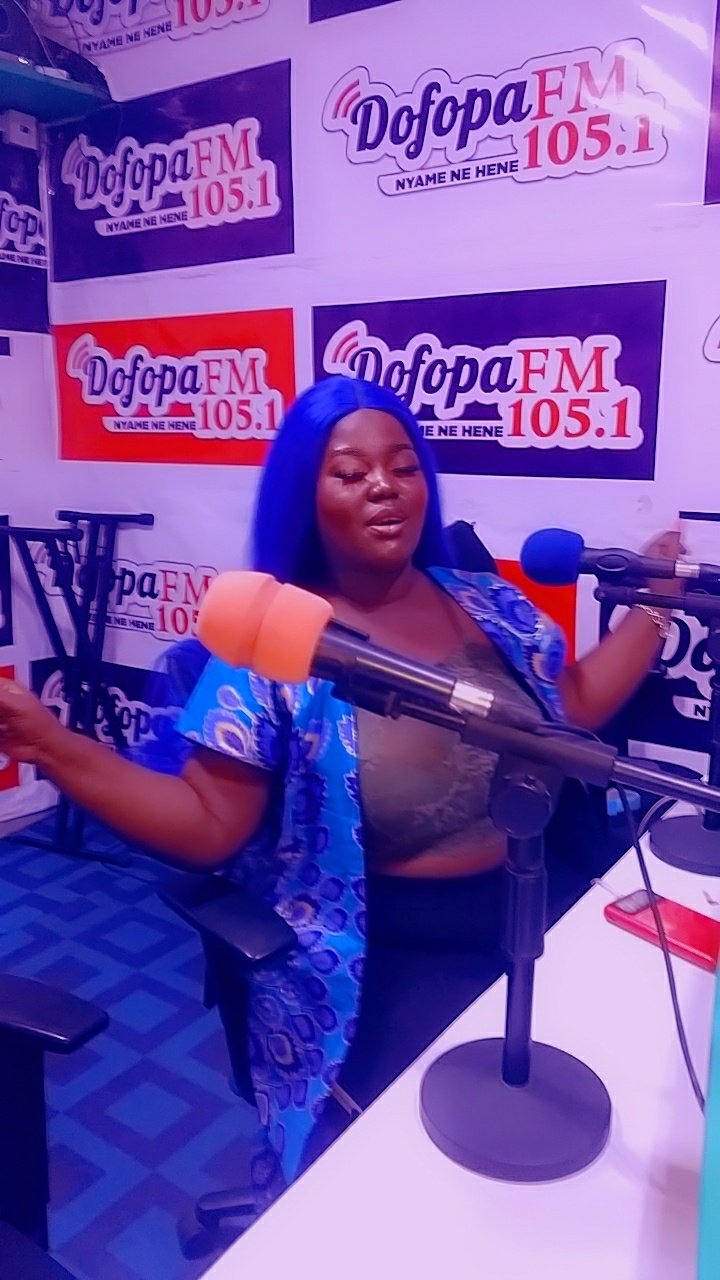 The host of Dofopa Fm entertainment show, Ohenenana (Mhiki Royal) has described the video of Afro Pop artist, Queen Peezy diss song for her ex-boyfriend Patapaa title 'broni pete' as a wack.
According to him, the song and its video does not have any impact in the music industry.
Adding that, he is astonished whether multi-talented musician Sony Achiba who is the Manager for Queen Peezy was well pleased with the song and the video.
He made the description when the songstress was invited on his show.
In harsh words in Ghanaian language 'twi' to downplay the song, Ohenenana stated that.
"Wo gye tum sɛ ɛnwom foo na w,abɔ no..? 
Woyɛ ok with saa video foo no..?
Is your manager too ok with saa video foo no..?
Atiefoɔ monkɔ Sonichi Records ɛwɔ YouTube na moa monfa mo ani nkɔhwɛ…Queen Peezy – A letter to my ex (Broni Pete) na mon hwɛ video foo noa ɔse ɛyɛ fɛ no.." .
This has attracted most entertainment lovers and it is already causing stir in the public. Fingers are crossed now, waiting to see what happens next from the camp of the songstress Queen Peezy and her manager Sony Achiba.
Press Mltimedia will monitor and feed the public with more update.
Source: thepressradio.com/Ohenenana