My Nation Of Exile – Sir Fred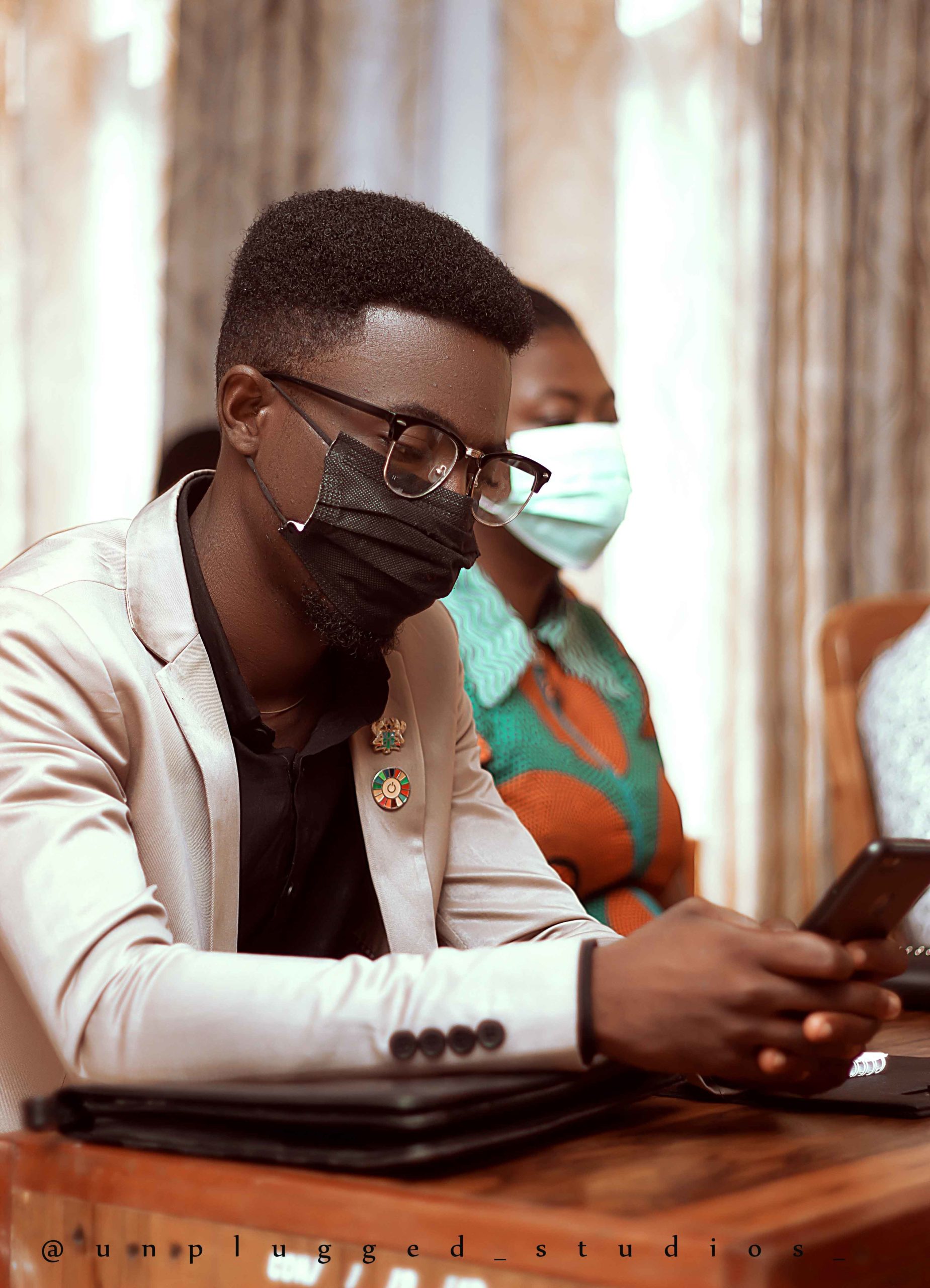 Every generation comes with it own great personalities and Advocates that seeks to vomit and stands for peoples welfare.
Adjei Frederick who is described as African Youth mouth piece with a popular name as SIR FRED is a strong and energetic youth advocate and and social activist from Ghana, his unquenchable fire on youth related issues has no contender, this time round he is making it hot inside the baking pan of youth involvement in decision making.
According to Prof. J.B Asare.
"Ghana is a west African state that attained independence from Great Britain in 1957 and became a Republican state in 1960." Ghana has an accumulated number of 31million persons as citizens of which according to (2019 demographic profile) about 57% of the population are energetic young persons  that can be put into a box of shaping the country for better future.
The youth of the country are being blindfolded and our opinions too are  expelled and barred in a way of engaging the youth in apathetic manners, there hasn't been a moment in our lives that our leaders have had a time to ask of our concerns on an issue of public interest, is it because we are fools and have no sense to contribute our quota in nation building? Then whom do they think they are grooming in their respective homes? Are they sure we can take over and handle things perfectly in the future they are claiming to build for us?
It is high time we let our leaders get to know that "the fact of someone having a greater number as age doesn't guarantee maturity", this has been in existence for a couple of moments because your mother didn't tell you the truth and my father didn't tell me the truth our ideas and opinions are  expelled and barred and we end up saying "Nobody knows what is wrong
And what is right" but My question is, for how long is this gonna last? Our country attained it independence earlier by living many other countries as juveniles and virgins but now they have grown and developed rapidly and we are now in a tortoiselike walk to catch them up.
The biggest National Asset that a country can rely in terms of development without any future discrepancy is the Youth, every organization that seems to have a better future seeks to have Youth as their backbone but why is it that my country is not making good use of it youth? Almost all the countries we run to for aid are been ruled by young people and they are developed why can't we put our youth at places and involve them in decision making to occupy positions as heads of state and been guided by the old men rather than expelling the youth and describing them as inexperienced whilst there hasn't been a room to demonstrate their capabilities.
"Oh! My Nation of Exile" even identifying and polishing of potentials of young people has become a big canker that is causing distraction all over and described as the Youth nightmare, this is a real menace that every youth in Ghana is looking forward to boot away. Until when would our potentials are going to be recognised and put in a protective bag for a better future, enough is enough we can't harbor this any longer that to display the card on the table.
If not now, then when?
According to mental Health and Psychiatrists the brain must always be young to fast track the thinking capabilities of individuals, it is believed that the more the brain becomes old the weaker it becomes so why dont we create the needed rooms and avenues for our youth to coil themselves into the box for a better development for a better tomorrow in the interest of our nation.
Let's quell it!
We don' t know where it's coming from and where it's going, So why don't we quench it without sitting idle for our country to be tortured.
The late Dr. Kofi Annan the former UN Secretary General once said "if you are a youth and you sees that tomorrow belongs to you then you must better get yourself engaged today because tomorrow begins today" it our time now to make a difference the future of Ghana demands and requires a collective minds of the youth on the battlefield, don't just be seated and relaxed in a comfortable sofar chair and say *"GHANA MUST WORK AGAIN"* our voices as youth must get it work again.
I mean no harm, I write to inspire and suggest!
I stand for Ghanaian youth.
ADJEI FREDERICK (SIR FRED)
UNYA-GH YOUTH MP, IGYN YOUTH AMBASSADOR GHANA.
+233540405880