E/R: Azza M/A JHS building life-threatening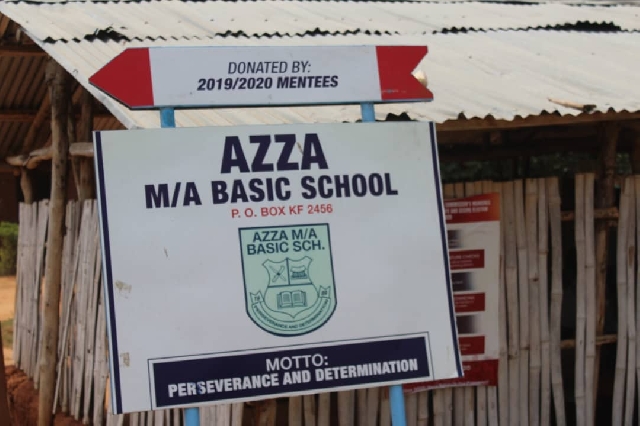 A bamboo structure which serves as classrooms for pupils of the Azza M/A Junior High Schoo (JHS) in the Yilo Krobo Municipality of the Eastern Region, risks collapsing if appropriate steps are not taken to salvage the structure.
The structure which was constructed by members of the community in the year 2012 using bamboo and mud, has decayed.
Although the Headmaster of the school declined to speak, Assemblyman for the Abrewankor Electoral area, Honourable Nyumutwu told CTV News' Ahmed Kamal that he wrote a letter to the Yilo Krobo Municipal Assembly to draw its attention to the school structure.
In a follow up, the Municipal Chief Executive (MCE) indicated that the school was not an approved institution.
Mr Nyumutwu however noted that the school is recognised by the Ghana Education Service (GES) because the service would not have posted teachers to the school if it did not recognise it.
He further disclosed that the school lacks furniture for pupils as 80percent of the desks in the school are broken.
Also, the boreholes in the community are out of order, leaving the residents with no proper source of potable water.
Those in charge of preparing meals for the school under government's school feeding programme have to rely on a stream which serves the entire community.
This he stressed was unhealthy for the school children.
He therefore appealed to government and non-governmental organisations to come to the aid of the school and residents of the community.