HOT VIDEO: Ghana Police Responds After Funny Face Threatened To Sue Them for 5m for Abusing Him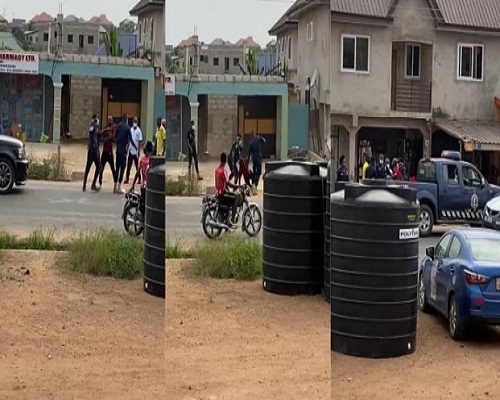 The Central Regional Police PRO,  DSP Irene Oppong has touched on Funny Face's arrest and all that it came with.
Irene says they did not manhandle as we saw in the videos.
She says it was minimum force after Funny Face resisted arrest.
Speaking, she explained that a bar owner reported for unlawfully firing a gun 21 times.
She also disclosed that, Funny Face was not the only arrested and others were equally arrested.
Listen to audio slide below;