VIDEO: Meet Chantelle Kujawu, Kan Dapaah's Side Chic breaking Eugene Arhin's home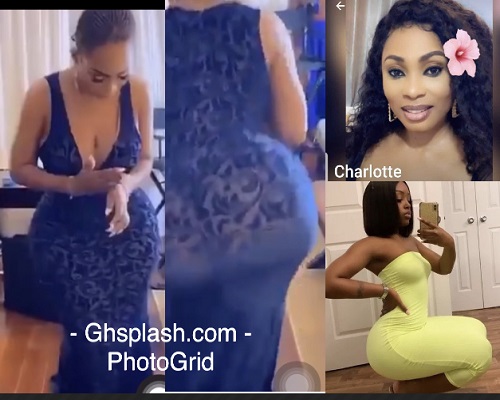 Chantelle Kujawu ( Profile )
Chantelle Kujawu real name Selassie Gertrude Bedzo is a Ghanaian slay queen who hails from the Vota Region.
Chantelle is a mother of three, she is also a leader of NPP Royal ladies for Nana Akufo Addo, she's based in Toronto Canada.
Controversies
The suit reads
"that the Respondent has committed and keeps committing adultery, deserted the Petitioner and behaved unreasonably towards the Petitioner and by reason of the said treatment and conducts of the Respondent, the marriage has broken down beyond reconciliation and all attempts aimed at resolving the challenges have proven futile."
It added,
"..the Respondent has other women in his life with whom he has extramarital affairs including one Chantel Kudjawu [Getrude Gbajo] whom the Respondent continues to have extramarital affairs with."
She adds.
See her video below: