VIDEO: Moment Andy Dosty Fights And Sacked Okesse 1 At Hitz FM pops up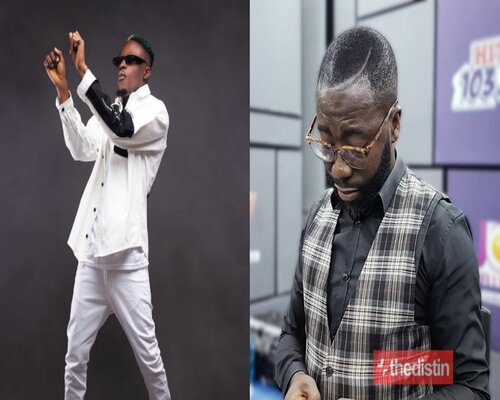 Radio Broadcaster Andy Dosty has walked out up and coming Ghanaian artist Okese1 after he arrived late for his interview and further acted rudely towards him.
The last time something similar happened was when Nana Romeo of Accra Fm blasted and walked out KiDi from his studio for being late for his interview.
In a video sighted by thedistin.com, Andy Dosty quizzed Okese1 by asking if he was okay.
Okese1 in his respond acted kind of rude towards Andy Dosty as he responded questioning why he thought he was not okay.
Andy Dosty felt very disrespected and decided sack Okese1 out of the studio.