Fears of 'blunt' lockdown as South Africa reports another big increase in coronavirus cases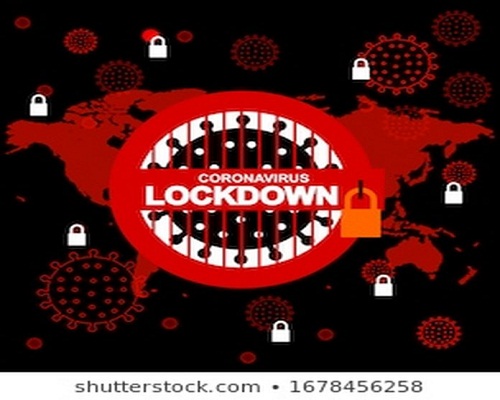 Government has warned of another increase in coronavirus cases, after the South Africa reported 8,166 new cases on Thursday (11 December).
"There is clear evidence of an exponential rise in transmission and this is cause for serious concern," said Health minister Dr Zweli Mkhize. The country reported a further 173 Covid-19 related deaths, while total recoveries now stand at 756,671.
The increase in cases is being driven by new infections in the Western Cape, Eastern Cape, KwaZulu Natal and Gauteng.
In response, Mkhize said that the country's provincial governments are considering recommendations on how to contain large gatherings and parties.
He said that the ultimate decision on these recommendations will be made by president Cyril Ramaphosa, after discussions with the National Coronavirus Command Council (NCCC).
Lockdown
Western Cape premier Alan Winde said that his province is taking a number of steps to prevent the surge in cases but reiterated that the Western Cape remains opposed to lockdowns.
"(Lockdowns) are a blunt tool that must be avoided at all costs. It would be devastating for our economy and cause our humanitarian crisis to worsen.
"Instead, we need localised interventions to slow the spread which are common sense and evidence-based," he said.
"As South Africa enters its second wave, we urge the national government to avoid blunt tools and to do everything possible to get the balance right between saving lives and livelihoods."
Winde said that Covid-19 is not on 'holiday' this festive season and that it was the task of citizens to do everything possible to prevent themselves and loved ones from being infected by the virus, or from spreading the virus.
"In the Western Cape, we have been working around the clock to execute our three-pronged approach to roll-back our resurgence and to save lives and livelihoods," he said.
Winde said he has also submitted a plan to the president and Mkhize setting out how the province is responding to the resurgence.
He said that the plan specifically calls for:
Assistance with enforcement activities, with additional resources being supplied to hotspots for this purposes;
A reconsideration of the number of people being permitted to gather in hotspots, especially indoors, given that the virus spreads at gatherings and where there is poor ventilation. This must be done reasonably based on scientific advice;
Applying of his mind to potential consequences for those who refuse to wear a cloth mask, such as a fine. This is because masks are an effective way to stay safe and slow the spread while still keeping the economy open.
Source: businesstech.co.za