2020 POLLS: I have Not Congratulated Akufo Addo – Mahama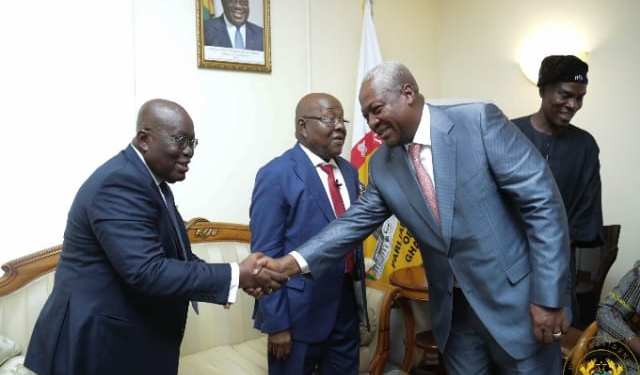 The Flagbearer of the National Democratic Congress (NDC), John Dramani Mahama has categorically stated that he has not congratulated the New Patriotic Party (NPP) flagbearer, Nana Addo Dankwa Akufo-Addo as the winner of the 2020 presidential election.
Addressing the press at the party Headquarters' on Tuesday 8th December,2020, Mr. Mahama indicated that he has not conceded defeat to the Npp Flabearer.
"I state emphatically and firmly that I have not congratulated anybody," Mr Mahama said adding that such claims should be utterly dismissed.
His comment comes after report circulating on social media that he (Mahama) had conceded defeat and congratulated Nana Akufo Addo.
Mr. Mahama also cautioned the New Patriotic Party and the Electoral Commission that the party will resist every attempt to steal the elections.
Meanwhile, the Electoral Commission of Ghana has rescheduled the time it would announce the election polls which was initially scheduled for Tuesday 5 pm.
Although the electoral body earlier stated its commitment to announce results within 24 hours after the close of polls on Monday, the postponement according to the EC was to ensure an accurate outcome of the voting exercise.
Source: Thepressradio.com/Anokye Elvis