Stonebwoy, the dancehall musician has fumed due to a leakage of his song with Davido.
Stonebwoy had a massive collaboration with Davido which he anticipated was going to explode the whole of the continent upon its release only for it to leak into the public domain by some unknown persons.
It can be recalled the duo were spotted having fun on a road trip to Aburi among other places of interest during Davido's recent visit to Ghana.
There was so much synergy between the African big shots when Davido visited Ghana and one could anticipate a highly energized song.
Reacting to the story, Stonebwoy promises to take legal action against whoever leaked the video.
According to him, though the song will be the jam of the year, it is very wrong to waste his money, time and efforts he put into the work.
He said;
I promise every single soul will be taken on for this leak… The song dier it's for the masses regardless. It's the BiGGEST SONG to lock off The Year though.
But that leak behavior is old school. Money, time & efforts go waste thus we can't ignore no more, even the culprits know better they only do it because no one takes them on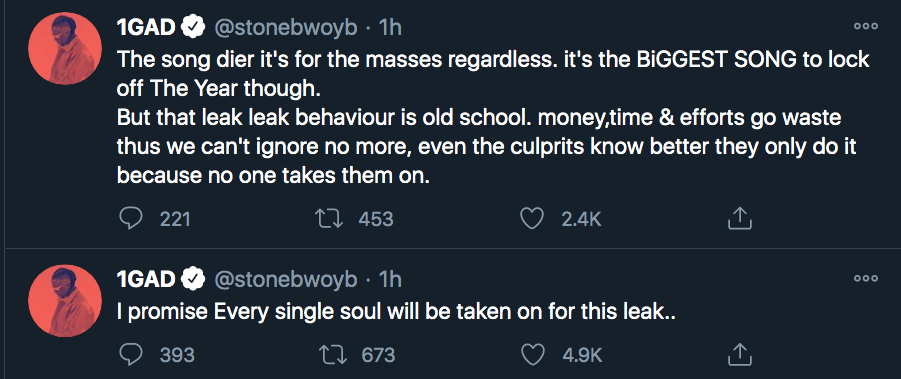 Listen to the song below:
Source: MynewsGhana.net