Watch Video: Okada Riders Fight On The Streets Of Accra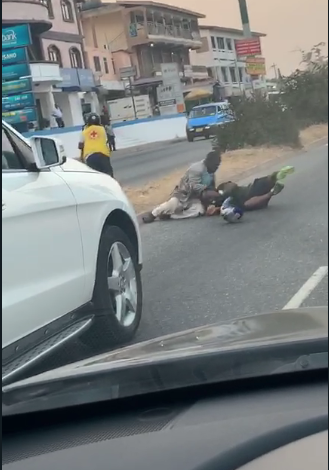 A video which is currently at the disposal of mynewsghana.net has seen moment some okada riders were seen engaging in a fistfight on the road as people watched in amazement at the scene of the event.
From the video, some four men could be seen fighting over an issue which is currently not known which resulted in the causing of traffic because they were fighting in the middle of the road making it impossible for cars to pass.
One of the young men who was part of the fight was seen been given some heavy slaps which landed him on the floor without been able to get up again.
We are currently working on bringing you more updates on the video..
Please stay tuned for more
WATCH VIDEO BELOW;
Source;Mynewsghana.net