PHOTOS: Unidentified Dead Body Found In The Gutters Of Kumasi Bantama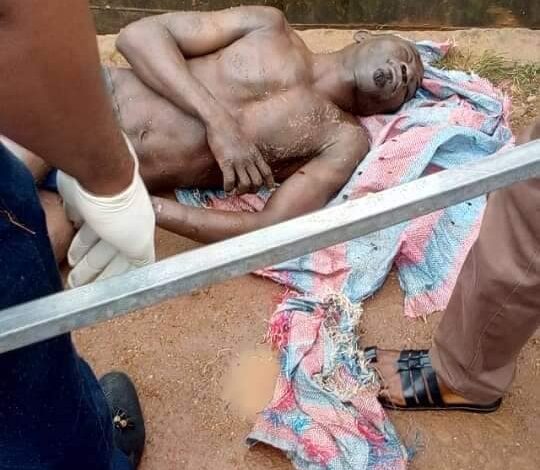 An unidentified body of a man believed to be in his mid-30s has been found in a gutter at North Suntreso, a sub of Bantama in Ashanti Region.
Police have taken the body to the mortuary whiles investigations have been started into finding the people who committed the murder and placed the man at that location.
NB; Sensitive content
This photo may show violent or graphic content.