Adam Kwarasey Speaks On Juju Been Used On Him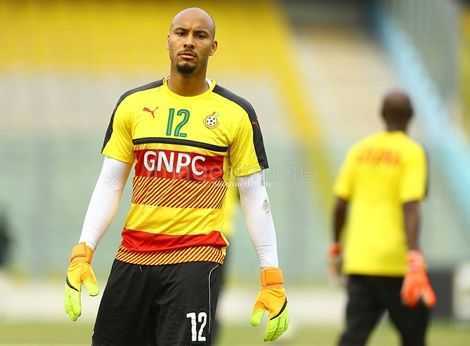 Ghanaian goalkeeper Adam Kwarasey who retired from the Ghanaian football after suffering from many injuries and problems have finally debunked rumours of him been hated by fellow teammates as they used juju on him so they can get a chance to also feature in the games been placed.
Kwarasey who is of dual citizenship with a Ghanaian father and a Norwegian mother, the Oslo-born opted to represent Ghana at senior level.
Adam had a promising future with the black stars after he joined the team in 2011 but unfortunately had lot of injuries resulting in him losing form.
According to reports, his fellow goalkeepers had a hand in his misfortune but the goalkeeper has come out to state that all the words and rumours going around are all false as he believes they all are working towards the same goal so there is no way anyone can harm the other for their selfish interest.
I have no idea [about a possible use of 'juju' in Ghana's camp], and I don't believe or want to accuse anybody of such things. I don't wish or think about bad things for other people, especially not if we are trying to reach the same goal," Kwarasey told Citi Sports.

It's selfish. If you play the same position as the best player in your team, do you harm him because you want to play? You harm your team and you give your team less chance of winning.

I really hope that I wasn't part of a team where these things were going on because then you can't call it a team. I might be naive but for me, it is not an option to harm my teammate for me to shine.